The new Myprotein x Iceland range is the collab you never knew you needed. We've come up with a collection of protein-packed ready meals that save you time on meal prep without sacrificing macros or flavour.
The range includes delicious options for breakfast, lunch and dinner, with a variety of cuisines covered. Plus, there are plenty of options for vegetarians. We're confident there's something to please every palette.
Jump to:
Benefits of Myprotein x Iceland
The Myprotein x Iceland ready meals are great if you have a busy, active lifestyle and are low on time to commit to fussy meal prep. All you have to do is put it in the microwave, and you'll be dining in mere minutes.
I've picked out five of my favourites that really hit the spot in terms of taste, texture, and macros. So, give them a try and make your mealtimes even more enjoyable.
Meat Feast Pasta
This meal is a bulker's dream come true. It's packed with flavour, thanks to a spicy tomato and herb sauce and a mix of minced beef, pork, and chicken meatballs. And not only does it pack in 61g of protein, but it's also low in saturated fat (5.8g) and provides close to a third of your daily fibre needs. Plus, if you want to split the portion in half, you'll still get over 30g of protein.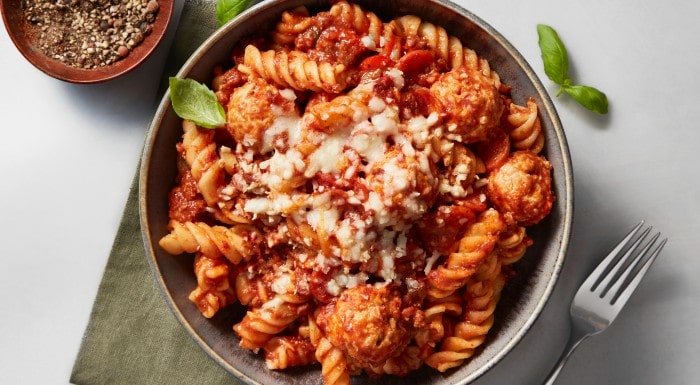 Beef Lasagne
Lasagne's one of my all-time favorite meals. I mean, come on, a brick of meat, pasta and cheese? Heaven.
I'm famously difficult to please, but this one really hits the spot for flavour and nutrients. 35g of protein, 10g of fibre, only 4g of saturated fat, and all for less than 450 calories. I'd have this every night of the week if I could. Simply a must-try for all lasagne lovers.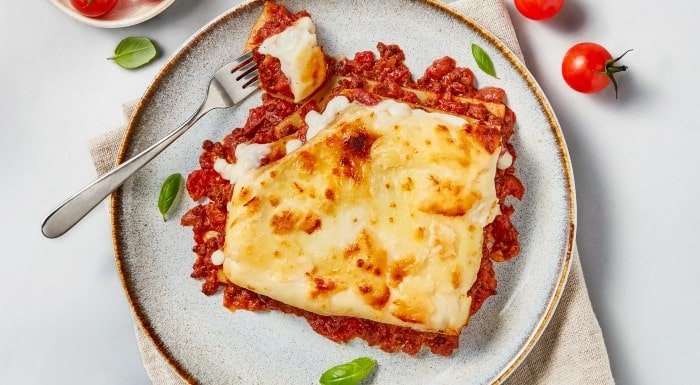 BBQ Three Bean Wrap
Props for this one. It's not always easy finding vegetarian options high in protein and nutrients, but this wrap delivers on both fronts. Packed with 29g of protein and 20.5g of fibre, it's perfect for a convenient breakfast, lunch or dinner.
Plus, it's super tasty. Soft tortilla filled with beans, brown rice, mixed peppers, sweetcorn, and a BBQ sauce that's just the right side of spicy. Delicious.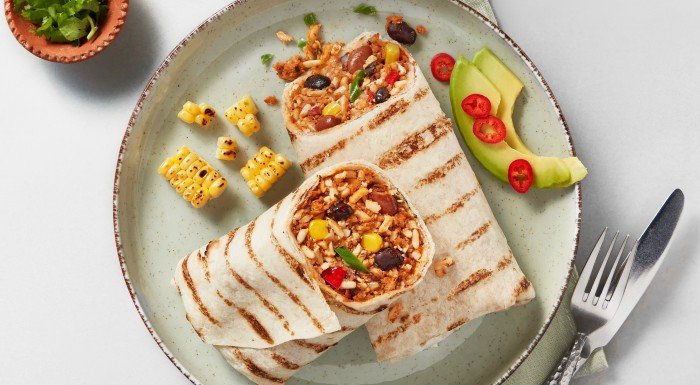 Singapore Style Noodles
A game-changer for takeaway lovers. Proper egg noodles, delicious curry-flavoured sauce, chicken chunks, char siu pork, and veg. A really satisfying and flavoursome meal you could mistake for coming from a restaurant.
With 46g of protein and just 3.9g of saturated fats, it packs a nutritional punch. Plus, it's under 530 calories. A must-try for anyone looking for a convenient and healthy Asian-style meal.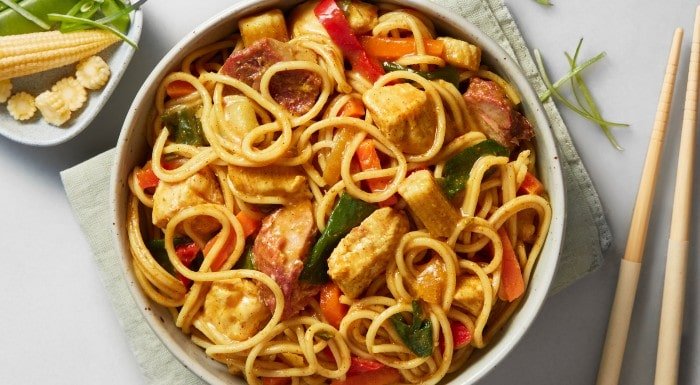 Halloumi Breakfast
Forget the name, this is a delicious and nutritious choice any time of day. Fried halloumi cheese, cherry tomatoes, grilled diced potatoes, spinach, and omelette in a mushroom and tomato sauce makes for a satisfying and tasty meal.
It's surprisingly low in calories, coming in at only 316 per meal, and contains only 8.6g of saturated fat. Plus, 20g of protein makes it a great option for a quick protein boost before heading to the gym. Great taste, great macros, great choice.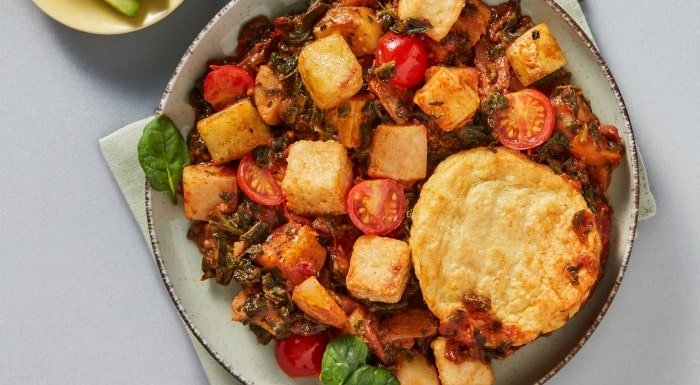 Want to check out the rest of the meals? See 'em here.
Take home message
If you're looking for a convenient and nutritious way to stay on top of your nutrition, you've simply got to try the new Myprotein x Iceland range.
Whether you're on the go, need a post-workout meal, or want to add variety to your meal plan, the entire range is a perfect fit. Trust me, you won't regret giving it a try.