Written by Charlotte Campbell
---
Make Your Lunchbox Exotic
---
An exotic lunchbox can really brighten your day and can keep you motivated to stay healthy. As warmer weather rolls around, your regular lunch box can start to look a little bland. Doing regular meal prep deserves a pat on the back each week. However, we can quickly fall into a routine of 3 or 4 recipes on rotation. When it comes to being exotic, it often loses out against convenience and familiarity.
Variety is the key to sticking with a balanced and healthy diet. So, with that in mind, we've come up with the best ways to liven up your lunch.
---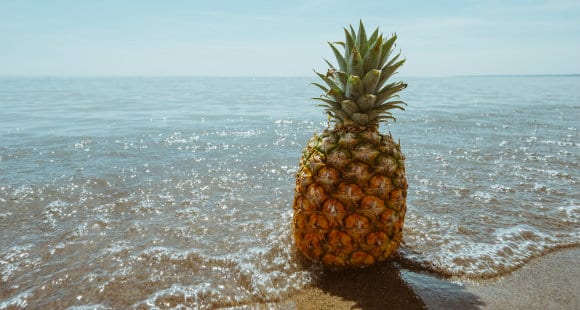 ---
Tropical Swapping
Make your lunch box exotic by swapping your usual ingredients for something a bit more inspired.
For example:
? Swap your normal water or milk for coconut milk in your overnight oats
? Cook your chicken with pineapple instead of vegetables
? Use pak choi instead of spinach or cabbage as a side dish
---
Shake Up Your Shop
If you tend to get all your food from one or two shops or websites, give them a break. Have a look somewhere you've not been in a while and you may find there are a few new items that you've been missing out on. In particular, farmers markets or Asian grocers can be brilliant for finding gems that you might not see at a big supermarket.
If you're not sure how something new is cooked or tastes, just look it up on your smartphone. Chances are, there'll be hundreds of recipes and recommendations.
---
Up Your Fruit Game
Fruit is a great way to give an exotic look to your lunch. Passion fruit, kiwi, pomegranate and figs are all attractive and exotic additions to your lunch box. The strong flavours of fruit also make them a great afternoon snack if you often start eyeing up the vending machine around 2.30pm.
Slicing your fruit open also makes a lot of difference in the appearance of your lunch. If you notice on the most drool-worthy Instagram and Pinterest lunch posts, the fruit is cut open. Even the humble orange can look like a tropical show stopper when it's pre-segmented and chopped up.
If you find that buying lots of fruit starts to get expensive, consider alternating between fresh and frozen fruits. Frozen fruits often work best with smoothies, overnight oats and in cooked dishes. They are often far cheaper than their fresh counterparts and come in larger sizes for convenience.
---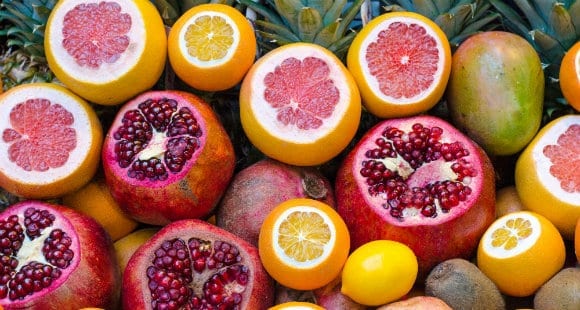 ---
Vary Your Colours
Chicken and mushrooms with rice may be a staple lunch that's easy to prepare. However, it is not particularly exciting to look at. Brighten up your box with some colourful meal additions. Even if it's just bright green beans or chopped red peppers. Making your lunch pop with colour immediately gives the impression of being exciting and different.
You can often find variations on your usual ingredients that will make your meal seem exotic. Yellow tomatoes, purple carrots or sweet potatoes, black rice or coloured pasta can all add much-needed variety to your dishes.
---
---
Our articles should be used for informational and educational purposes only and are not intended to be taken as medical advice. If you're concerned, consult a health professional before taking dietary supplements or introducing any major changes to your diet.