We've all heard before of the mental benefits of a good diet and exercise routine. Well, now that connection has even more research to back it up. A new study out of Binghamton University in New York has found a direct correlation between diet and our mental health, as well as the role exercise has to play in all of it. And what was perhaps most significant, was that women's mental wellbeing was much more sensitive to diet than men's. But we'll give you all the details here.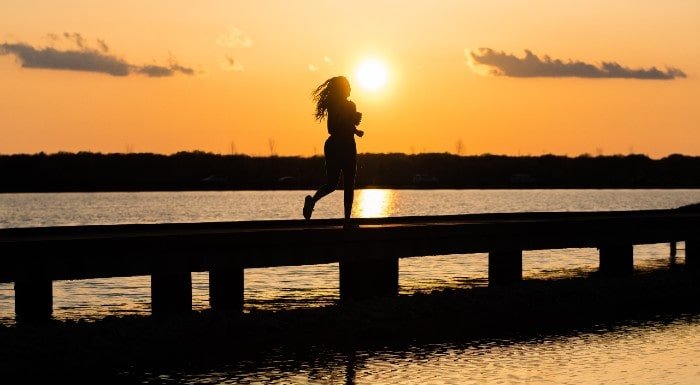 The Study
Researchers at the university analysed the food groups associated with "mental distress"1, and the relationship between diet, exercise and mental distress in men and women above the age of 30. 
To decipher between different kinds of diets, the researchers used the Dietary Guidelines for Americans 2020-2025.2 This guidance defines a healthy diet as including a "spectrum of nutrient-dense food such as fruits, vegetables, whole grains, beans, nuts, lean meat, and low-fat dairy"3. Whereas an unhealthy diet typically includes "dairy, meat, high glycaemic index food and fast food, and excludes fruits vegetables, legumes, and fish consumption"3. 
Perhaps the most interesting finding to come out of this research was that women's mental health has a much stronger connection to diet than men's. When the researchers looked at participants living on an unhealthy diet, both men and women experienced mental distress, but women felt much more severe distress than men, and so were found to be "more susceptible to unhealthy eating than men"1. 
Specifically, things like "fast food, skipping breakfast, caffeine and high glycaemic food"1 were all connected to mental distress for the women in the study. Whereas eating plenty of fruit and green vegetables were both connected to mental wellbeing.1
The good news is exercise was found to negate some of the effects of an unhealthy diet in both men and women, having a particularly significant impact on men even with just "low to moderate exercise"3. Exercise also proved a more powerful tool the more regularly the participants did it.3
Take Home Message
This research cements the idea that diet and exercise have a great impact on our mental health. And although exercise doesn't cancel out the potential impacts of an unhealthy diet, it can certainly help. It also provides a basis for women in particular to pay more attention to their diet and exercise habits during times of stress. More research is needed into this relationship and there is currently another study happening currently into this same relationship amongst young adults. 
Essentially though, this backs up what we all already thought to some extent: a good diet and exercise can only be beneficial.