Written by Alex Simpson
Guide to Burns Night
The Scottish are perhaps not so renowned for their super-healthy foods, as after all, they are credited with inventing such foods as the deep fried Mars bar, as well as deep fried pizza. Although the aforementioned foods do taste surprisingly good, they are not considered to be healthy in the slightest. Despite this, the Scots certainly know their way around a kitchen, as there are many signature dishes which are synonymous with Scotland that taste absolutely divine.
What's more, some of these signature dishes are actually very healthy and good for you, and as you may expect, there is no a deep fried chocolate product in sight. For our Scottish readers looking to jump on the gain train and take their training to the next level, get the most from Burns Night!
What's in Our Guide:
How Many Calories in a Burn's Supper & Ways to Burn Them Off
Our articles should be used for informational and educational purposes only and are not intended to be taken as medical advice. If you're concerned, consult a health professional before taking dietary supplements or introducing any major changes to your diet.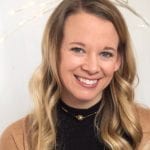 Claire is a Registered Dietitian through the Academy of Nutrition and Dietetics and a board-certified Health and Wellness Coach through the International Consortium for Health and Wellness Coaching. She has a Bachelor of Science in Biology and a Master's degree in Clinical Dietetics and Nutrition from the University of Pittsburgh.
Talking and writing about food and fitness is at the heart of Claire's ethos as she loves to use her experience to help others meet their health and wellness goals.
Claire is also a certified indoor cycling instructor and loves the mental and physical boost she gets from regular runs and yoga classes. When she's not keeping fit herself, she's cheering on her hometown's sports teams in Pittsburgh, or cooking for her family in the kitchen.
Find out more about Claire's experience here.