Written by Alex Simpson
Beef Protein: The Benefits & Consumption
For those of you who are looking to build muscle, burn fat, and just generally get yourselves into better shape, no doubt you will have heard about the benefits associated with using a protein supplement. Protein supplements are not exclusively designed to be used by bodybuilders, they can be used by a variety of different people, for a number of reasons. Athletes use protein supplements, along with everyday individuals.
Whilst there are many different forms of protein currently available, more often than not we find ourselves focussing on whey protein as that is perhaps the most commercially recognised. Whilst whey protein supplements are indeed very beneficial, they are certainly not the only beneficial protein supplements out there. Beef protein powder is growing in popularity, and for good reason.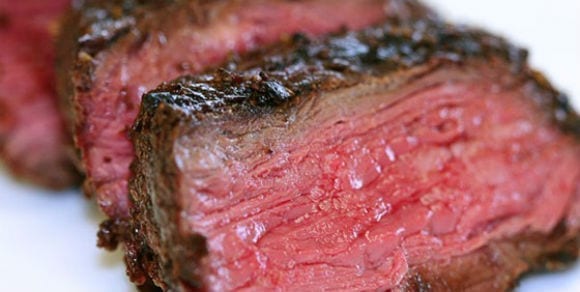 High Biological Value
One reason why so many keen bodybuilders and fitness fanatics are currently invested in beef protein as opposed to whey is that beef protein has an incredibly high biological value. The biological value of a food or supplement is basically a measurement scale put in place to measure how much of the food or supplement in question, the body is able to use.
One of the best things about beef protein is the fact that it has a very high biological value, so more of the protein consumed and the amino acids it contains will be used by the body. Beef protein can have a biological value of around 94%. By contrast, some standard dairy protein sources will have a biological value of around 60%.
Easily Absorbed & Digested
Like whey protein, beef protein is a protein which is fast absorbing and fast digesting. In actual fact, however, it is considered an even quicker absorbing protein than whey.  Because of this, you also feel a great deal less bloated and full when you use beef protein.
Pure Protein
Not only does beef protein have a higher biological value, it also offers more protein per serving than whey and other protein sources. Even popular whey isolate proteins, which are as pure as 95%, still offer 5% worth of sugars and fats.
Most quality beef protein supplements, however, contain no sugars whatsoever and only provide traces of fat. This means that you get a much purer protein and get more than 95% worth of protein per serving, which gives you more bang for your buck as well.
---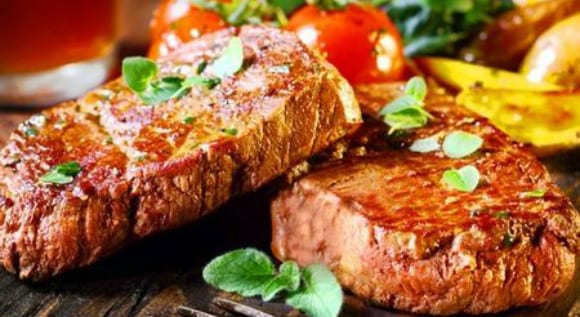 Great For Food Intolerances
For those of you who suffer from food allergies such as lactose intolerance, beef protein is ideal. Whey and casein protein are derived from milk, which of course contains lactose. Beef protein, however, comes from different parts of the animal so it is completely free of lactose, making it perfect for people who are lactose or dairy intolerant.
Consumption
So, now that we know some of the key benefits associated with this wonderful bovine protein, let's look at how it should ideally be consumed. Ideally, it is best to consume 30g of beef protein 1 – 3 times per day.