Attention: to get to any fitness goal — whether you're hoping to break a deadlift personal best, sculpt a set of abs for summer, or you just want to be able to run without getting a killer stitch — your rest days are just as important as your training sessions. Yes, really.
Your body needs time to repair and recover, otherwise you'll actually probably be doing more harm than good. We think that sounds like enough of a reason to swap spinning for the sofa every once in a while…
And, of course, we want to be there for you through these rest days in the same way that we make sure you have the right kit for all your workout needs. That's why we've launched our incredible new Luxe Lounge collection. Take a look.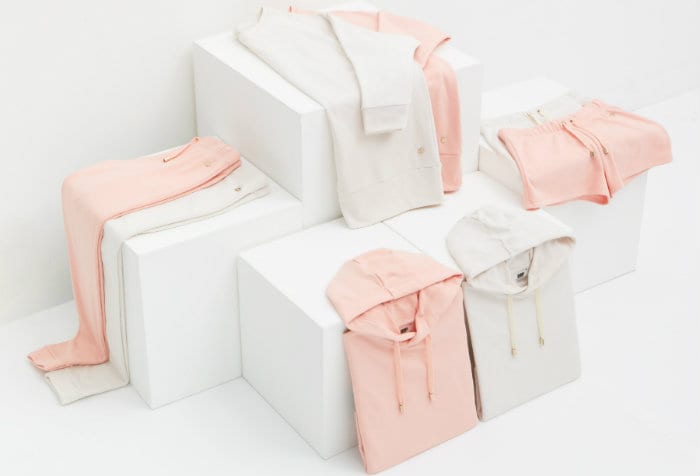 What's In The Collection?
All of the following pieces are available in two gorgeous shades — Blush and Oatmeal — which Anna Jarvey, our senior designer, explains come from a "modern, neutral but feminine, colour palette".
We're sure you can see from the pictures in this article just how stunning these look on, and there'd be no judging if you couldn't pick between the two and had to get both…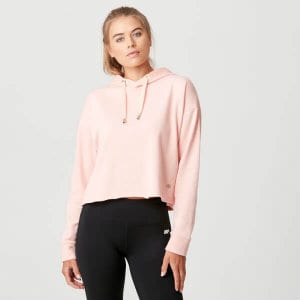 Of course, we've got to start with the hoodie — no rest day should be without one.
It's created with a super-soft, brushed-fleece fabric and tailored to give a cropped, relaxed fit with an oversized drop shoulder for ultimate casual comfort.
Our designers haven't overlooked the details either, and this hoodie is finished with a raw-edge hem and rose gold metal trims for an upgraded take on athleisure.
---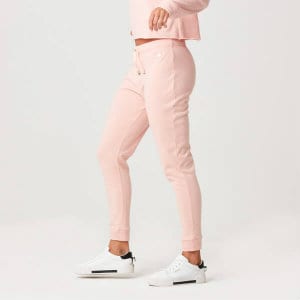 Another rest day essential… These. Are. So. Comfy.
Created with super-soft, brushed fleece fabric you'll be snug whatever you're doing, wherever you're going.
They're tailored to give a relaxed fit — meaning they're still flattering and complimentary to your shape, just without being tight or restrictive — and they're finished with ankle cuffs and an adjustable drawcord waist.
Anna sums it up in one sentence, "They're not for working out, but perfect for those lazy Sundays."
---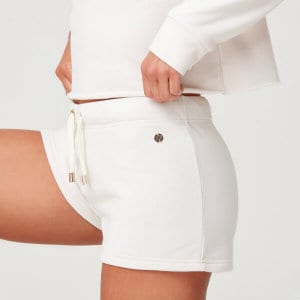 These have the same fab features as the joggers, just with a little more breathing space — perfect for summer days around the house.
Made with that super-soft, brushed-fleece fabric and tailored for a relaxed fit, they're so comfy you might find them hard to get out of.
We think they're just as good for lounging about on the sofa, or dressing up a little with a plain tee or the matching hoodie for a cute and casual summer outfit.
---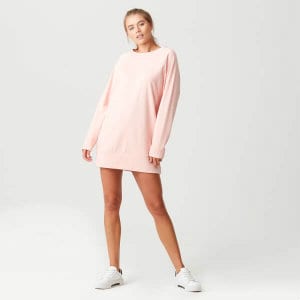 We think this might be the first time Myprotein's stocked a dress. This is totally new for us, but we're pretty sure the risk has paid off and this should definitely become a staple of your rest day wardrobe.
It's crafted to give a relaxed, oversized fit with dropped sleeves and rose gold metal trims for a perfect blend of comfort and style.
Anna says, "It looks so good you won't want to keep it just for at home".
And we'd have to agree — it's effortlessly cool on its own with a pair of trainers, but also great for layering up with leggings for a super-casual outfit.
---
So that's Luxe Lounge — we're confident that this collection will redefine your rest days and quickly earn its place up there with your favourites.