Written by Jack Boardman
---
Gain The Best Abs Workout
---
Looking for something more than crunches to work your abs? We don't blame you, as the secret to a six pack is working the torso as a whole – not just your upper abs muscles. If you're looking for machinery that will achieve those abs gains for you, they're not here, though planking on a vibrating plate is recommended – you still have to plank, though.
What gym equipment can offer you and your abs a variety and a way to ensure you are working all of your abs and not just the ones that show?
Quick tip: When it comes to working your abs, you may not be aware that many of the compound lifts you routinely do to achieve bigger arms, chest or quads also work your abdominal muscles. On days when you're working any of those, spare a thought for how much you feel you've worked your stomach and perhaps end your session with a light weight high rep abs exercise.
---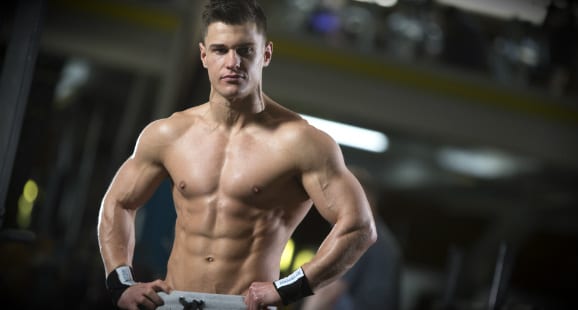 ---
Adjustable Sit-Ups Bench
Take your crunches up a notch on a sit-ups bench and challenge yourself by adjusting the decline of the bench. Mix things up by holding a medicine ball.
Want to work the obliques and lower abs at the same time? Try a slow twist either way once at the top. Three reps of fifteen is a good place to start.
---
This handy bit of equipment is one you could consider at home if you have a little space. It works the abs and improves core strength and definition by combining aspects of core exercises such as planking while stretching and channelling the arms. A good idea is to work on technique first, practising to roll out in different directions from your knees, channelling your shoulders, core, arms and back. From there build the number of reps and use at the start and end of a workout.
---
Pull Up Bars
While hanging from a pull-up bar, raise your knees towards your midriff slowly, rather than allowing the momentum of your legs to swing. When you want to take it a step further, keep your legs straight when raising.
---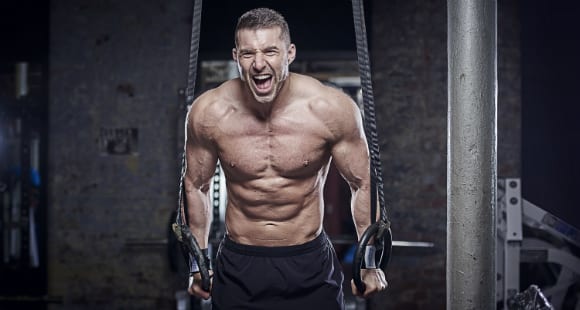 ---
Dipping Bars
Looking to rest your arms and try the above in a way that's slightly less strenuous, use the dipping bars to work on those leg raises.
---
As well as yoga, stability balls can be utilised for sit-ups, planking and balancing work that channels your core. They are perfect for using your body weight to develop overall strength and muscular endurance that can also be used as part of circuit training and for aerobics. To start, try 3 sets of 20 situps, with a focus on balance.
For something different, lie on your back with your arm stretched out over your head. With your legs outstretched, squeeze the ball between your feet. Slowly bring your feet up so your legs are at a right angle to your flat back and pass the ball to your hands. Lower it back over your head and bring to the middle again to your waiting feet.
Looking to work the core? Try planks for a minute at a time with your elbows on the ball. Further to this, if you're brave enough, build up to standing on the ball and balancing.
---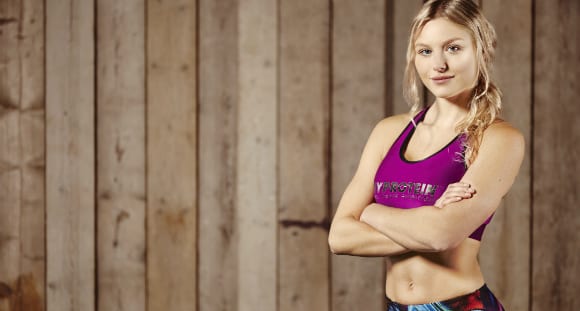 ---
Roman Chair
A major part of exercising your torso and tightening the waist is to work the lower back. Using a Roman Chair, or something similar, start off at a right angle (facing forwards) and hyper-extend your back. Treat lower back exercises the same as you would with any that focus on your six-pack. Light weights may be added to your shoulders and increased at your own comfort. It's important to exercise the lower back as regularly as your front to avoid back pains and bad posture. But also, by adding this to your variety of abs workouts, you will be getting all-over coverage and improving on your dexterity.
---
Our articles should be used for informational and educational purposes only and are not intended to be taken as medical advice. If you're concerned, consult a health professional before taking dietary supplements or introducing any major changes to your diet.