Written by Lee Grantham
---
Start Your Journey: Running For Beginners
---
New to running? Run your first 5km Parkrun in 8 weeks – 3 easy steps!
Parkrun is the biggest sports concept to become available to us within the last decade. In short, it's a free 5km, timed run at over 500 parks at 9am every Saturday morning in the UK and over 800 parks worldwide. Their growth has been unprecedented and it's easy to see why. What an incredible way to start your weekend, surrounded by like minded people either competing against yourself, your friends or the clock in an attempt to gradually improve. But even though the atmosphere is friendly and the standard of runners can range from "just wanting to get around" to literally the occasional Olympic athlete, most people still want to be prepared.
So how do you start? Whether you're an avid five-a-side footballer who plays twice a week after work and then tries to survive a pub Sunday league match, a fitness junkie who visits the gym four times per week with the goal of muscle tone and definition, a hiker, or even a cyclist who clocks up 100 miles per week, let's approach this as though it's your first time running since the sports teacher at your high school "encouraged" you to run laps of your field on a beautifully fresh January morning.
---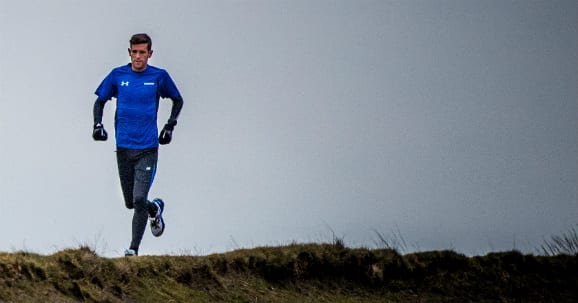 ---
You're motivation is there, you've signed up for Parkrun, printed your barcode, so let's take that initial enthusiasm, have fun with it and hopefully turn it to habit. Firstly you need to think about how many times per week you can run. If you've never ran before and not competed in a team sport that involves plenty of running you'll need to start from scratch. Even cyclists will realise very quickly that although they'll have well developed fitness, the muscle groups they have formed over years of cycling will be slightly different to those required for running, so almost all should take easy first steps. We recommend running the first 4 weeks, no more than 2 or 3 times for between 20 and 40 minutes. In this period, leave a full day between sessions, for example, run Tuesday, Thursday and Saturday.
---
First Step:
Mixing running with walking.
Warm up with some dynamic stretching and get into a habit of doing this, basically getting your body ready to run or do any sporting activity. 10 minute walk, getting ready to start some easy running. Run 1 minutes, Walk 1 minute x 10. 10 minutes walk, effectively a cool down, lowering your heart rate again. So initially total 10 minutes running within a start up 40 minute endurance session.
*Run at a speed you feel comfortable at, the purpose here is to get your body used to running.
*Focus on comfortable breathing and keeping your hips, knees, ankles in line, with toes pointing forward. (Form is key for future improvement and limiting injury risk).
---
Step Two:
Increase the running and reduce the walking.
Keep the warm up, dynamic stretching and 5-10 minutes walking the same.
Even the walking will help you to develop muscles and strengthen tendons and ligaments which support the running motion.
Run 90 seconds – walk 45 seconds.
Run 2 minutes – walk 30 seconds.
Run 3 minutes….you get the idea!
---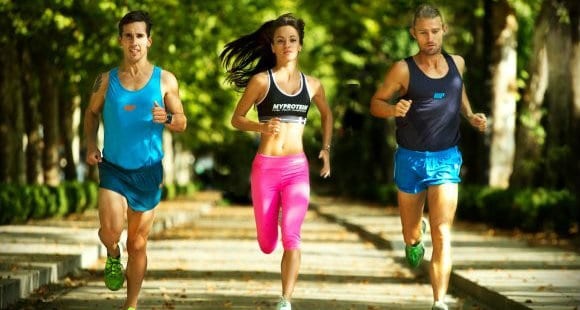 ---
Remember to cool down with a walk and some stretching, again key to reducing the number of injuries and more importantly getting you ready for your next run.
*Repeat this method, gradually moving towards being able to run none stop for 30 minutes over the first 4-6 weeks. Everybody is different, everyone starts from a different fitness level.
The key is to move forward, progress but without over doing it, which is difficult in the beginning when you're new, enthusiastic but have little experience. The key is to listen to your body. It will tell you in the form of aches, pains and small injury niggles if you're doing too much too soon.
---
Step Three:
Every time you run you should think, what is the purpose of this training session? Is it only for fun (it's always for fun!)? To recover from a harder session? Or a specific session to improve your 5km time?Once you've got to a point with step's one and two where you can run for 30 minutes comfortably, then it's the time to improve the speed at which you move over the ground. 5km in long distance running terms is still relatively short and so a lot of specific sessions will be shorter intervals. The key is to run/jog between interval and lower your heart beat so that you're ready for the next interval but not fully recovered. This makes the body become more efficient at removing lactate, which is key to running a fast 5km. Here's 5 interval session examples:
20 x 300m (with 100m jog recovery)
15 x 400m (with 200m jog recovery)
8 x 800m (with 300m jog recovery)
6 x 1000m (with 2 minutes jog recovery)
2 x 2km, 1 x 1km (with 3 minutes jog recovery)
Try your best to keep jogging no matter how slow, between intervals. It will really help your progress and ultimately makes the session a none stop run. Remember to warm up and cool down as always, a good warm up would be gradually moving from a jog to running at the interval pace within 10-15 minutes and then the reverse after the session.
---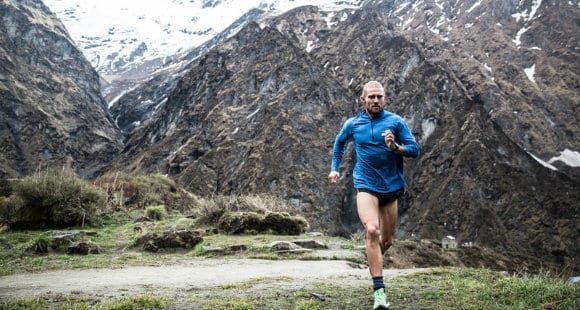 ---
Summary:
Only good thing can come from signing up to Parkrun, getting into a healthy routine, having a great start to the weekend and meeting like-minded people. If you're new to running, it'll only take you a month of running 3-4 times per week, each for 30-40 minutes to really get the best of yourself. But be aware, once you set a personal best time, it can get addictive!
---
Our articles should be used for informational and educational purposes only and are not intended to be taken as medical advice. If you're concerned, consult a health professional before taking dietary supplements or introducing any major changes to your diet.