First came the world's first Clear Whey, then came Clear Vegan, Clear Soy and the rest of the family. Next, we returned to the lab to come up with new flavours to tempt your taste buds, collaborating with Jelly Belly last year to concoct what's now a firm fan favourite Clear Whey range.
And now, we're back. That's right, Jelly Belly Clear Whey has returned with two of their fruitiest flavours.
You might be wonders, "does Jelly Belly Clear Whey actually taste like Jelly Belly?". The answer is yes. We've infused the classic Jelly Belly flavour into our award-winning Clear Whey formula and it really does taste like Jelly Belly. Go on, give it a try and see for yourself...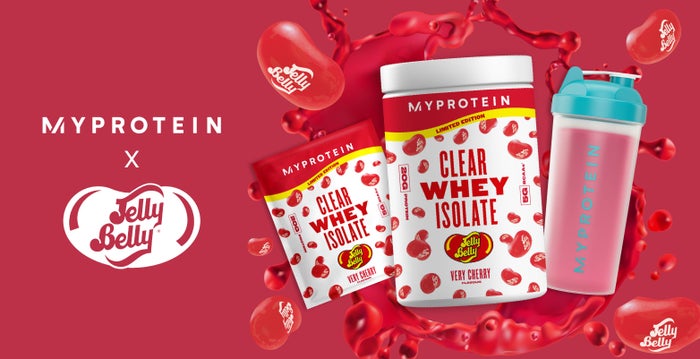 What is Jelly Belly?
Before it became the brand it is today, Jelly Belly was originally a candy company under the name the Herman Goelitz brand. They were selling a range of candy delights from 1898 until it became the brand we know and love today, Jelly Belly, in 1976.
Every decade brought a new gourmet jelly bean flavour experience, including vibrant new colours and shapes. So it's no surprise that an estimated 15 billion are consumed annually1.
The first eight iconic Jelly Belly flavours were released in 1976: Root Beer, Green Apple, Liquorice, Cream Soda, Lemon, Tangerine, Very Cherry, and Grape. And now, Jelly Belly boasts more than 100 flavours in total.
So, that's why we've teamed up with the industry leading jelly bean connoisseurs to bring you five incredibly juicy flavours.
Jelly Belly X Clear Whey
We've been big fans of Jelly Belly for a while now and couldn't resist the opportunity for a collaboration, so we made it happen: a premium jelly bean flavour experience that makes supporting your macros a delightful treat.
We've taken two of the tastiest, most nostalgic flavours and infused them with our award-winning Clear Whey Isolate, meaning every shake is bursting with an exciting flavour just waiting to tantalise your tastebuds.
So, it's time to get to know Very Cherry and Berry Blue Clear Whey.
Very Cherry proudly holds the position as one of Jelly Belly's best-loved flavours, and it takes that top spot for a reason. Tangy cherry flavour in each and every sip.
Berry Blue gives that berry zing, combining (you guessed it) all the best berry flavours. One of the brightest and fruitiest flavours yet.
These flavours still contain the macros and micros you love but with a Jelly Belly twist. 20g of protein, 4g of BCAAs and under 85 calories, this iteration of Clear Whey won't disappoint...
Light and refreshing, Clear Whey is an absolute game-changer for summer training, providing you with all-important macros without the creaminess of a traditional shake. Just like sippin' on some fruit squash, you'll forget this is a sports nutrition product.
Jelly Belly Clear Vegan Protein
These two iconic Jelly Belly flavours also come in Clear Vegan for anyone plant-based or just looking to be a bit more flexi. With those same zingy flavours, Berry Blue and Very Cherry, even if you don't fancy whey, you won't miss out.
Jelly Belly Recipes
There's loads you can do with Clear Whey beyond just adding water. From cheesecake to mocktails, the options really are endless. Keep an eye on our socials for exclusive Jelly Belly Clear Whey recipes coming soon.
But if you can't wait till then, check out these mocktail recipes in the meantime...
Jelly Belly Clear FAQs
Is Jelly Belly Clear Whey Isolate vegetarian?
Yes, Clear Whey Isolate is suitable for vegetarians as it doesn't contain any meat. However, it is made from dairy products, so is not suitable for vegans.
Is Jelly Belly Clear Whey Isolate and Clear Vegan Protein gluten-free?
Neither Clear Whey nor Clear Vegan contain gluten, but they are made in a factory handling gluten/wheat.
Take Home Message
We're beyond excited to relaunch this collab with Jelly Belly and can't wait to see what you think. If you didn't manage to grab these the last time they were around, don't miss out this time and stock up while you can. So go on, give 'em a try. You deserve it.
Oh, and we've got tons of Clear Protein recipes for inspiration too. Simply swap Jelly Belly into any of them for a fun and fresh way to enjoy your Clear Protein.
Enjoyed this article?
GET MORE HERE:
Our articles should be used for informational and educational purposes only and are not intended to be taken as medical advice. If you're concerned, consult a health professional before taking dietary supplements or introducing any major changes to your diet.
https://www.licenseglobal.com/corporate-brands/wow-factor-jelly-bellys-colorful-licensing-play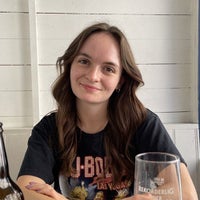 Originally from London, Monica graduated from the University of Leeds with a degree in Philosophy. After discovering a love for the gym whilst studying, Monica was drawn to weight training which helped her hugely through stressful times as a student. From writing for a popular student site, Monica developed her skills as an author, writing trending feature pieces regularly. She is thrilled to be able to combine her love for writing with her passion for the gym. In her spare time Monica loves to cook, try out new restaurants with friends and explore new walking trails.