Magnesium is one of the most abundant minerals in the body and plays a role in key bodily functions.1 The recommended dietary allowance of magnesium is 400-420mg for men and 350-360mg for women.1 Whilst it's possible to get this from food sources (nuts, seeds, leafy greens and wholegrains), you can be deficient in magnesium without even knowing it – even if you have a healthy diet. This article will discuss some of the key benefits of adding a magnesium supplement into your diet.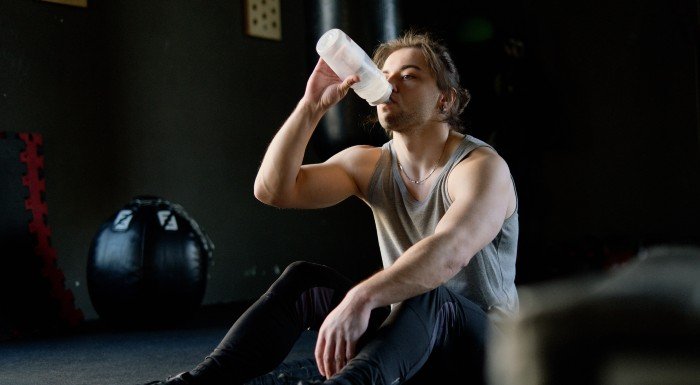 4 Health Benefits of Magnesium
1. Exercise performance
Magnesium may help exercise performance as it plays a role in energy metabolism, muscle contraction and protein synthesis.2 
During exercise, the body breaks down substrates (carbohydrates and fats) to be used as energy and the body's primary source of energy is glucose. Evidence from animal studies suggests that increased magnesium availability might help exercise performance due its impact on the glucose metabolism pathway.2  
hile there's currently a lack of evidence to show that magnesium supplementation can improve exercise performance in humans, magnesium deficiency may impair energy production and glucose availability during exercise.  
2. Bone density
Magnesium plays a key role in bone health and approximately 60% of the body's total magnesium is stored in the bone.3 Studies have shown that supplementing magnesium can enhance bone mineral density and this may be particularly beneficial during the ageing process as bones get frailer. 
In a large observational study on postmenopausal women, those with a higher daily magnesium intake had significantly higher whole body and hip bone density.4 It's been suggested that a daily intake of >237mg of magnesium is associated with increased whole body bone density.5 
3. Blood pressure
Magnesium may help to reduce blood pressure as it helps to increase nitric oxide, which helps blood vessels to relax.6 
However, the evidence for the use of magnesium supplementation to reduce blood pressure is mixed. The current consensus is that despite encouraging evidence, there needs to be more randomised controlled trials to prove a direct link between increased magnesium intake and reduced blood pressure.6 
Any concerns with your blood pressure always talk to your GP. 

4.
Sleep
There's evidence to show that magnesium may help sleep duration in elderly people who suffer from insomnia.7 It's been suggested that this was due to an increase in melatonin and a reduction in cortisol levels. 
A 5-year study also showed that women with a higher magnesium intake were less likely to fall asleep during the day as magnesium helps to maintain the body's sleep/wake cycle.8
Best magnesium supplements to take
Bound with citric acid, it's a supplement readily available over the counter to help improve low levels of magnesium. Magnesium citrate can also be used in higher doses to treat occasional constipation too. Read more about magnesium citrate here:
Magnesium oxide
Another supplement used to help regulate magnesium levels and a source easily found in shops and online. With similar benefits to other magnesium supplements this also is recommended by many for the relief of heartburn. 
There are other forms of magnesium, (glycinate, sulfate, lactate etc.) however, they are less readily available and with additional concerns regarding low levels of magnesium, medical advice should be sort. 
Take home message
Due to the vast number of biological roles that magnesium plays a part in, there are numerous reasons why supplementation may be appropriate. Three of the most beneficial reasons for supplementation may include improved exercise performance, bone density and sleep. The two main forms of supplementation are magnesium citrate and magnesium oxide.