It's tough for a student out here, right?
Balancing your workload with your training and nutrition can be hard –  especially with new friends begging you to come out to try the new cocktail bar down the road.
If you've have found yourself struggling to get back into, or even start a training and nutrition programme, follow these easy steps and hopefully, you will be well on your way to success.
---
Exercise Tips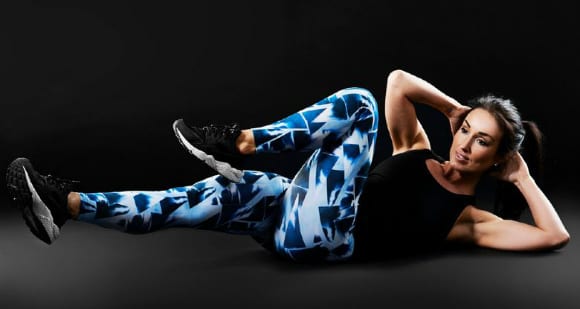 Students can make a lot of excuses for not exercising –  we've all done it, often fooling ourselves by thinking that our bodies are young and they can take care of themselves, or simply using the excuse that we are too busy and don't have time.
You wouldn't cancel an appointment at the doctor's, right? So you need to schedule time for your workouts – treat it like an appointment, that way you are less likely to skip a workout.
? Scheduling a time for exercising will necessitate that you work more efficiently when you're studying and doing other things.
Free workout plans
Most people think that you have to spend a lot of time in the gym for a workout to be effective – this isn't true, there are a variety of resources on the internet that show you actually only require as little as 10-minutes for an effective workout, anyone can spare 10 minutes right?.
Exercising doesn't have to be expensive either, as a student you're working on a budget so although many universities often have a gym on campus which is free, some gyms do offer discounts to students, it's worth looking around and doing your research for the best deal.
Home workouts
Working out at home can be just as effective, however, get creative and use water bottles as weights, or the cat, if your cat is particularly laid back and doesn't mind being used as a dumbbell.
Incorporating social events and fitness can kill two birds with one stone, get a group of friends together and go hiking or join a fitness class, you are more likely to stick to a fitness plan if you have someone else to do it with and make you accountable, plus its much more fun than doing it alone!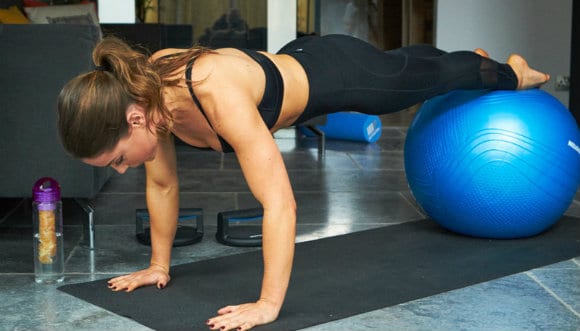 ---
Nutrition Tips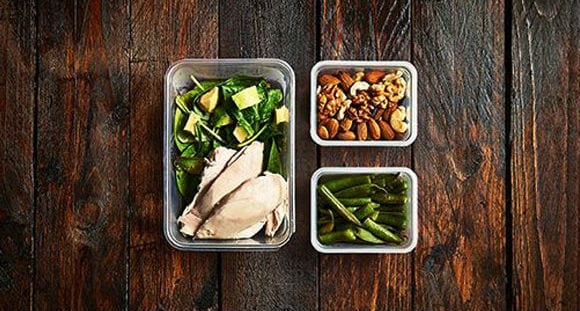 Your brain is the most powerful organ in your body, therefore it needs the correct nutrition to function at it's best. Many people do very little in regards to their nutrition to maximize their brains performance and this can lead to a lack of focus.
Juggling university work and nutrition can be hard as it's easy and quick to grab fast food or simply skip a meal.
Meal prep
Preparing your meals ahead of time can stop you from choosing less healthier options, pick a day of the week and devote it to prepping your meals for the week, taking a day out of your schedule may seem like a lot but in the long run, eating correctly will have a positive impact on all areas of your life… not to mention your bank balance.
Of course, however, there will be times when eating out is unavoidable, you don't want to be un-sociable and turn down every invitation. Steering clear of foods on the menu that are labelled as:
? Fried, battered or breaded.
Opt for…
? Grilled/steamed.
This will help keep you on track! It's also easy to over-indulge so its wise to pick a vice; either a pudding or a drink, not both!
Perfect nutrition is not attainable, as long as 80% of the time you are eating nutritious whole foods this should be enough, supplements can fill that nutritional gap.
Check out some of our best meal prep ideas and recipes to get you started.
---
Energy-boosting supplements
We could all do with a little extra help sometimes. Supplements aren't just exclusive to fitness buffs and those looking to build muscle and lose fat – there are some out there which can actually help with your concentration and memory, something I'm sure most students will appreciate. Late nights in the libraries revising can be tough, mentally and physically.
Below are some supplements which may help to improve your memory and mental focus, helping you to achieve your best.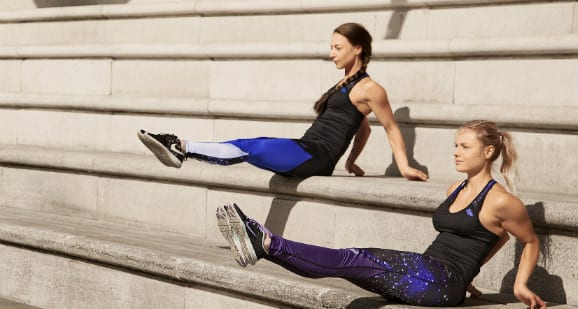 DHA is an omega 3 essential fatty acid, this is one of the major building blocks of the brain. It is essential for the correct function of the brain and nervous system – deficiencies may lead to all manner of brain and psychiatric disorders. Consuming an omega 3 fatty acid supplement may help to improve the function of your brain.
Dealing with university life can be tough. It can increase in the amount of cortisol (stress hormone) in the body can make us susceptible to illness, being sick is the last thing you need when coping with demanding workloads so taking vitamin C can help to ward off infections and protect the immune system from deficiencies, eating plenty of fruits and vegetables is a sure-fire way of making sure you get the amount needed but sometimes that isn't practical, so taking a vitamin C tablet is a way of helping you to get your daily amount.
Most commonly known as a 'sleeping supplement,' ZMA may contribute to you getting a restful nights sleep. It's a combination of magnesium, zinc and vitamin B6. Zinc is known for antioxidant properties and is an essential mineral, as is Magnesium which is also crucial in helping to maintain a  healthy function of the cardiovascular system and bone health. Both Zinc and Magnesium have been known to stunt cortisol, the stress hormone. (4)
As a student it can be hard to make sure you're getting all the vitamins and minerals you need – if your diet isn't well balanced including  fruits and vegetables, a multivitamin is a good way of filling in the nutritional gaps in your diet, its like your insurance policy for your body. Having adequate amounts of essential vitamins and minerals can help contribute to a healthy functioning body and mind.
---
Take Home Message
Being a student can be one of the most challenging times of your life, however, with the correct nutrition, training  and supplements you can leave university not only with your qualification but with a healthy body and mind!