Looking for a plant-based breakfast to get you going? Inject some sunshine into your mornings with this bright and fruity bowl. With a scoop of protein, plenty of fruit, and a drizzle of Vegan Liquid Omega, this is the perfect way to make sure that you're meeting the recommended amount of macro- and micro-nutrients before the day even starts.
Even better, this beautiful bowl only takes minutes to make, meaning you don't have to get up early for an extra special breakfast. Find out how you can make the perfect vegan smoothie bowl below…
Ingredients
For the smoothie:
200g frozen mango
1/2 a banana
150ml plant milk
1 tbsp. of Maple syrup
1 scoop Vanilla Vegan Protein Blend
1 tbsp.Vegan Liquid Omega
1 handful ice
Toppings:
Blueberries
Raspberries
Mango
Chia seeds
Flaked almonds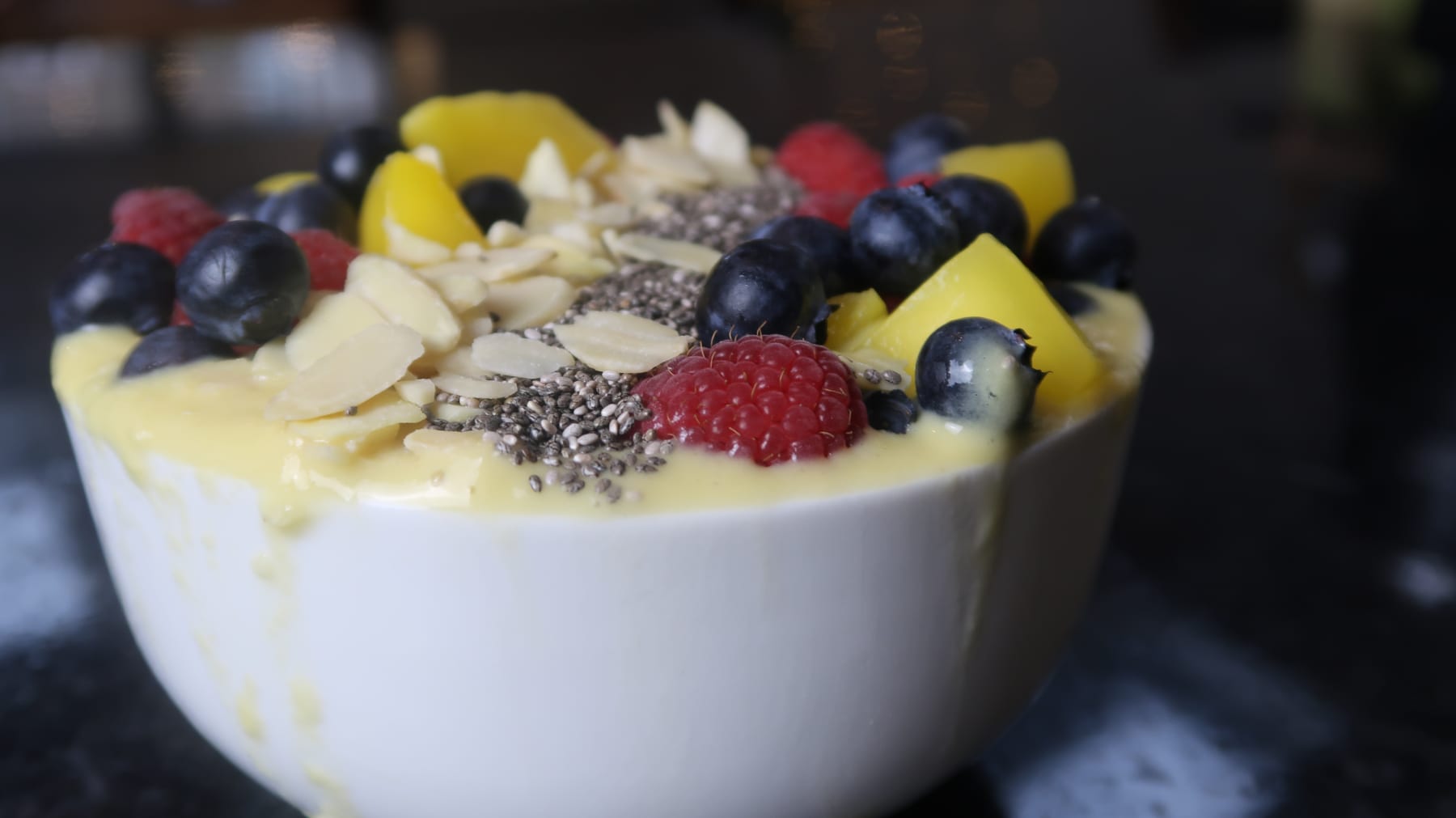 Method
1. Put all the ingredients for the smoothie into a blender.
2. Blend until smooth and pour into a bowl.
3. Sprinkle with toppings of your choice and dig into the perfect plant-based breakfast.