Salted Caramel Protein Cupcakes
Our next introduction is the Salted Caramel Protein Cupcakes, this light spongy cupcake with the indulgent salted caramel protein cream is truly delicious and with 1g Sugar and 10g Protein it's got to make you smile!
You will need:
For the frosting:
Myprotein – Salted Caramel Whey Protein, 75 g
Double Cream, 200 ml
Method
To a large bowl add – Self-raising flour, Sweetener, Baking Powder, Milk protein Smooth.
Next
Add the melted coconut oil, 2 eggs, Flavdrops and milk, mix together trying to get air into the mixture if it feel very thick add more milk. Divide into the 12 cupcake papers and put in the oven on a medium heat for 12-15 minutes.
Frosting
Whisk the double cream until stiff and them fold in the Salted Caramel Protein, spoon into a piping bag and once the cakes have cooled add the frosting to the top.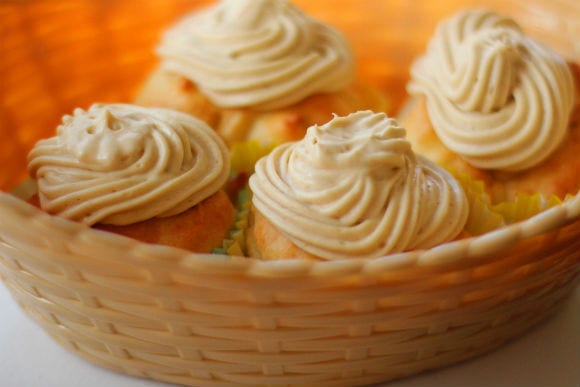 Macros
Per Serving:
Calories – 178
Carbs – 6
Fat – 12
Protein – 10
Sugar – 1