As well as blessing your kitchen with delicious baking ideas, it's our mission to supply you with loads of creative ways that you can use your Impact Whey (besides just putting it in a shaker). That's why we've teamed up with our ambassador Niall Kirkland to give you yet another simple, but oh so satisfying, recipe to get your teeth into. If you want to see more from Niall, check out his insta here.
These little bites of cookie dough goodness are a prime example of that — each one packs in 7g of protein, making them an indulgent post-workout treat. Having a batch ready and waiting for you in the fridge is sure to see you through those last reps.
Filled with chocolate chips, and then coated and drizzled with melted chocolate, these really hit the spot when it comes to satisfying your sweet-tooth.
We suggest you get rollin'
Skip straight to the nutritionals here.
Makes: 15
Ingredients
For the bites:
For the coating:
150g milk chocolate chips
1 tbsp. 100% Coconut Oil
50g white chocolate (optional)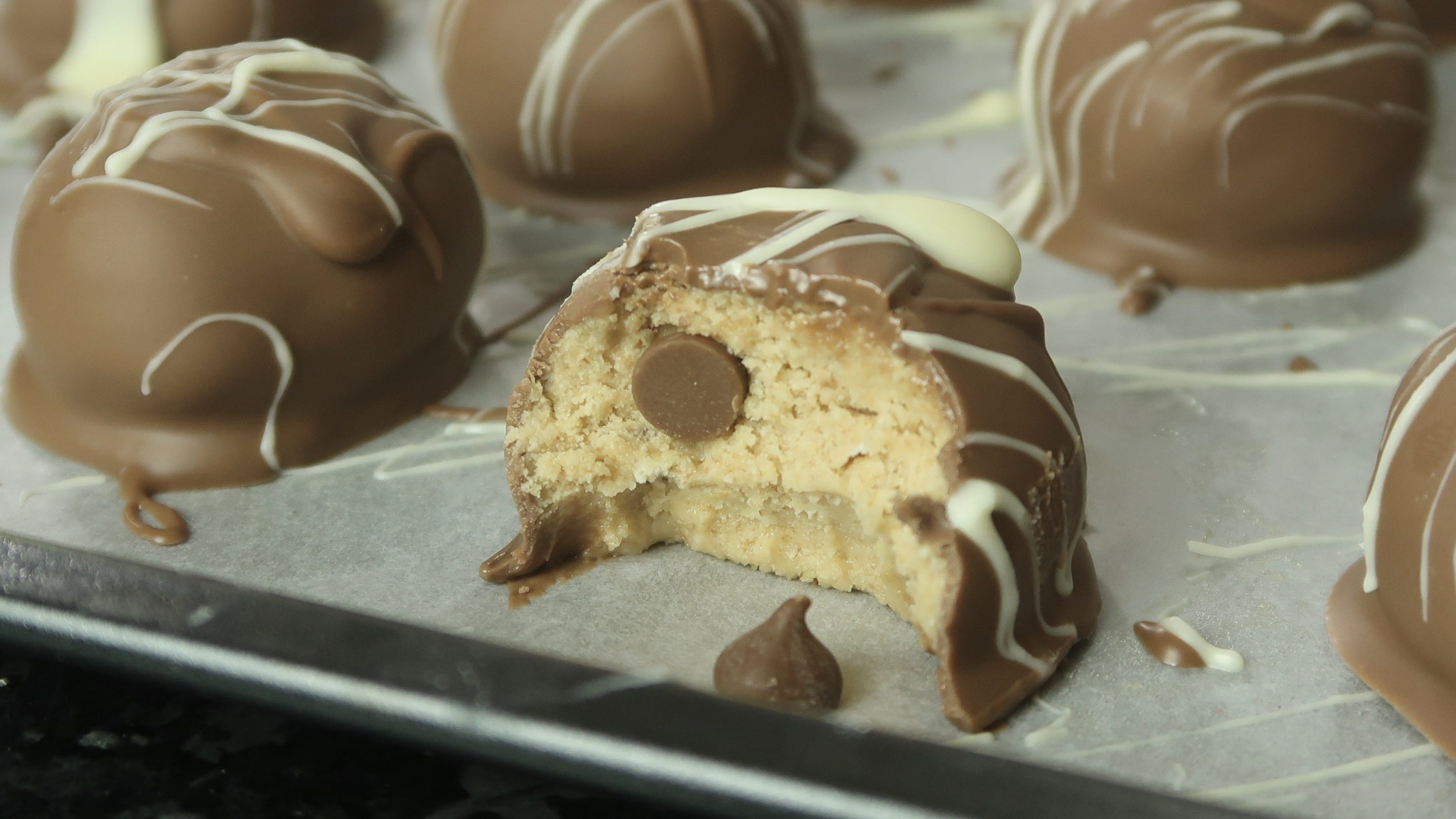 Method
1. In a large mixing bowl combine the oat flour, ground almonds and vanilla protein powder.
2. Then add the peanut butter, coconut oil and vanilla extract, mixing together until your mixture resembles cookie dough.
3. Next, fold the chocolate chips into the mixture.
4. Split and form the mixture into 15 evenly sized balls. Place each ball onto a lined baking tray and freeze for 1-hour minimum.
5. When the hour is up, prepare the coating by melting together the chocolate chips and coconut oil in a large microwaveable bowl. Start by microwaving for 1 minute, then take out and stir, and microwave for 30 second intervals after that.
6. Now, spike each cookie dough ball with a toothpick and dip them into the melted chocolate.
7. Place them all back onto the lined baking tray again, and for extra indulgence drizzle melted white chocolate on top of them for decoration.
8. Allow to chill for ten minutes in the fridge, then enjoy!