Try switching up your meal prep for our Asian-inspired peanut butter chicken.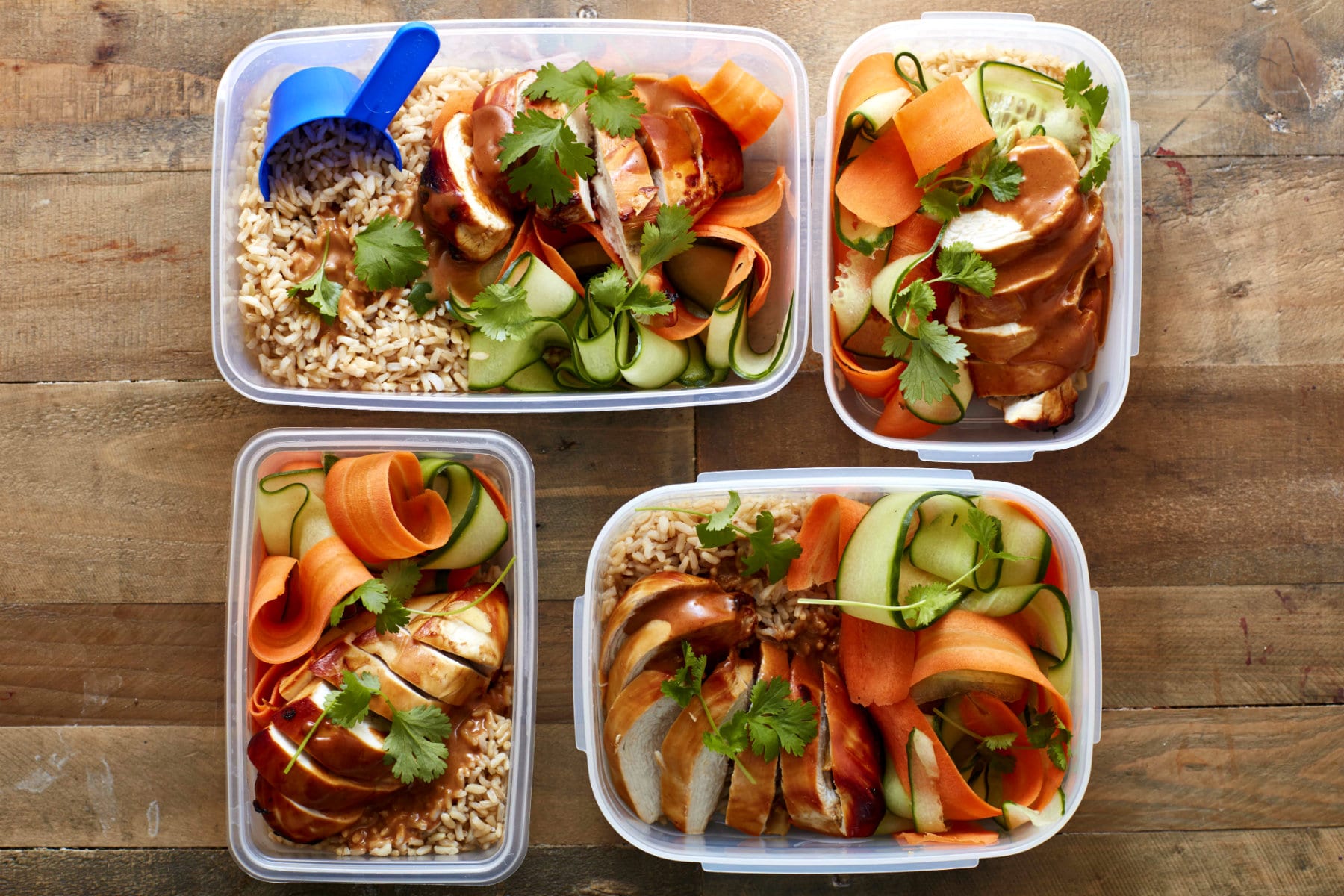 Ingredients
For the chicken:
For the salad:
2 cucumbers (spiralised or thinly sliced)
2 carrots (spiralised or thinly sliced)
Salad dressing:
Serve with:
30g (dry weight) brown/basmati rice per meal
Method
1. Preheat the oven to 200°C or 180°C for fan-assisted.
2. Whisk peanut butter, 100ml hot water and orange juice together until smooth then add the syrup, soy sauce and ginger. Set aside.
3. Season and sear the chicken breasts by frying on a high heat using a non-stick pan for 3 minutes on each side, then transfer to a casserole dish and thoroughly coat the chicken with the peanut butter sauce.
4. Bake for 20 minutes.
5. Whilst waiting, make the salad dressing by whisking the syrup, soy, sesame oil and seeds together, then combine with the spiralised cucumber and carrots.
6. Once the chicken is cooked, place into meal prep boxes and serve with the salad and brown rice. Three days lunch prep sorted.
MACROS
Calories: 489           Protein: 40g           Fat: 20g           Carbs: 39g