Protein Fluff Pudding | 4 Ingredient Low-Carb Dessert
If you haven't heard of protein fluff yet, it's a unique dessert that's been making its way around the fitness community for years. Made up of just protein powder and soda or milk, and whisked up to a monstrous volume to keep you full for hours!
This recipe makes our biggest and best protein fluff pudding yet and is absolutely perfect for when you're trying to cut your body fat.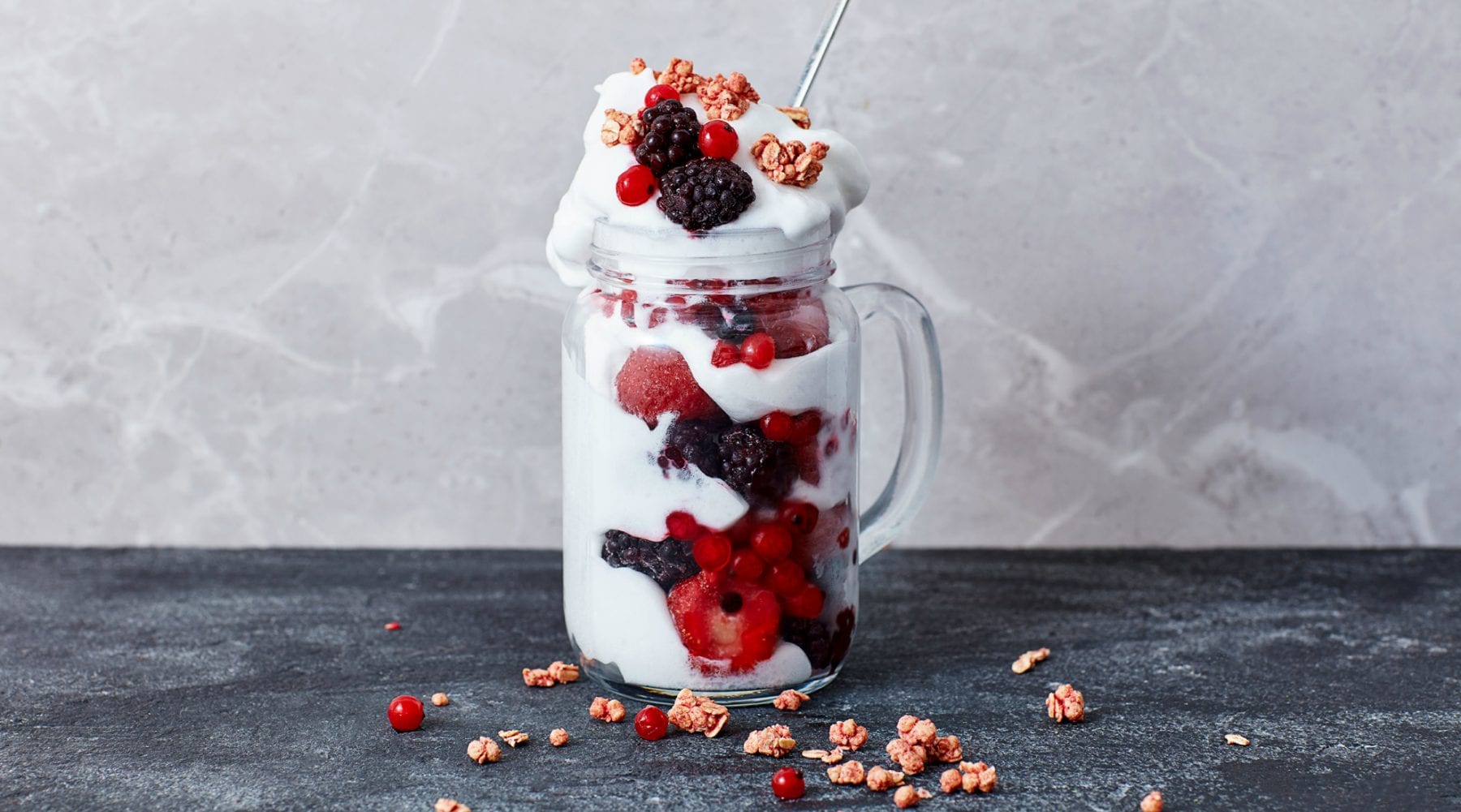 Makes: 2-3 puddings
Ingredients
75g frozen berries
1 scoop (25g) Micellar Casein Protein (use your favourite flavour. Other protein powders will work too but casein is best!)
5g Xanthan Gum (not essential if you haven't got any, but this ingredient will make your fluff creamier)
280ml diet cream soda (or your favourite carbonated drink)
Try adding your favourite fruits and toppings to this protein fluff recipe!
Method
1. Place the berries into a microwave safe bowl and microwave for 30-45 seconds until they begin to release a little juice. Place into the fridge or freezer (but don't allow it to freeze) to cool down while you make the fluff.
2. In a large mixing bowl, combine casein and xanthan gum.
3. Add one third of the diet cream soda and mix for 2-3 minutes using an electric whisk.
4. Gradually pour in the remaining soda whilst whisking. Whisk for around 10 minutes in total and watch your fluff quadruple in size.
5. Layer the protein fluff with your berry mixture and consume straight away!
---
Give me more low-carb recipes!
MACROS
Calories: 157       Protein: 10g        Fat: 5g       Carbs: 2g