By Myprotein Writer
Alex Simpson
Tea is a beverage which has been popular for thousands of years, yet in the very early days of its discovery, it was used primarily for medicinal purposes, as it was a common ingredient – and still is – in traditional Chinese medicine. Nowadays there are countless different varieties currently available, so it truly is a wonderful time for tea lovers to be alive.
One variety that has attracted some attention – and for all of the right reasons – is Moringa tea. If you're looking for a delicious alternative to your standard supermarket tea bags, you may wish to consider trying it. Here's a look at what Moringa tea is, and why it is considered to be so beneficial.  
---
What is Moringa tea?
Moringa is a natural, decaffeinated tea made from the leaves of the Moringa tree derived from the Moringa Oleifera tree, which is native to many parts of Africa and Asia. The plant itself is a member of the Moringacea family, yet has many names – and is classed as a superfood!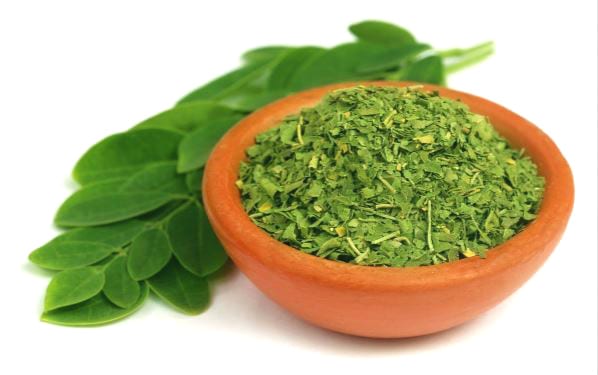 For instance, if you haven't heard of Moringa Oleifera, perhaps you've heard it being referred to as the Kelor tree, Ben tree, the drumstick tree, or the horseradish tree. If you have, remember you'll get the same great-tasting tea and the same numerous health benefits, just a slightly different name.
What's more, this tree/plant is one of the least wasteful plants in the world, as virtually all parts of it can be used beneficially. The fruits, the gum, the leaves, the bark, the seeds, the seed oil, and the root of the tree can all be used medicinally.
Moringa itself is full of nutrients, so it has a naturally high nutritional profile.
---
Health benefits of Moringa tea
 As Moringa has become popular amongst tea lovers, it's important that we understand some of the primary health benefits associated with this highly nutritious ingredient.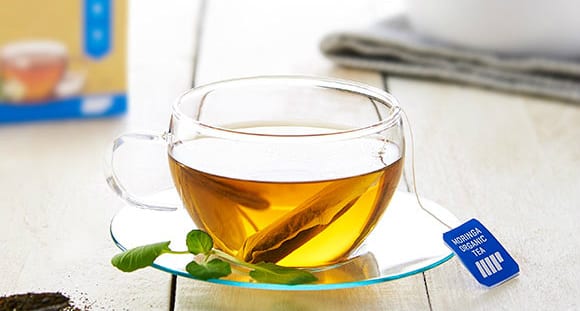 #1 Immunity
The human immune system is the body's first, and last line of defence against illness and disease, and it absolutely thrives on healthy ingredients and nutrients. Moringa tea includes numerous vitamins and minerals and antioxidants – which, as a byproduct, may help promote the generation of white blood cells and antibodies.
? Our Moringa Organic Tea bags are also sourced from Sri Lanka in plantations that are organic and environmentally friendly!
---
#2 Destroys free-radicals
Free-radicals are molecules which invade our bodies and attack our cells via oxidative stress which can cause them to mutate.
Moringa contains antioxidants, which are suggested to eradicate free-radicals from the body, therefore contributing to minimising the damage to our bodies that free-radicals can cause.
? As Moringa tea has a level of antioxidant activity, it has the potential to inhibit the oxidation of our cells, of our DNA, of protein molecules, and of lipid molecules. Put simply it could help prevent the degradation, damage, and mutation of our cells and organs via free-radicals and toxins, helping to contribute to your overall health.
---
#3 Brain Health
Moringa provides antioxidant properties – which is needed by the brain to ensure it remains healthy and functions effectively.
Moringa contains vitamin C and vitamin E, both of which function as antioxidants and and contributes to the protection of cells from oxidative stress.
? This, in turn, may enhance cognitive function as a by-product of consumption.
---
Take Home Message
Natural Moringa hosts a range of benefits – including the convenience of being available for consumption any time of day!
Our articles should be used for informational and educational purposes only and are not intended to be taken as medical advice. If you're concerned, consult a health professional before taking dietary supplements or introducing any major changes to your diet.