An independent review of the food Britons eat has called for an increase in tax on sugar and salt in an effort to improve the health of the nation, and the planet. 
Businessman and cookery writer Henry Dimbleby led the review, opening with a bold statement – "diet related disease is putting an intolerable strain on our nation's health and finances – and COVID
19 has only increased the pressure. For our own health, and that of our planet, we must act now."1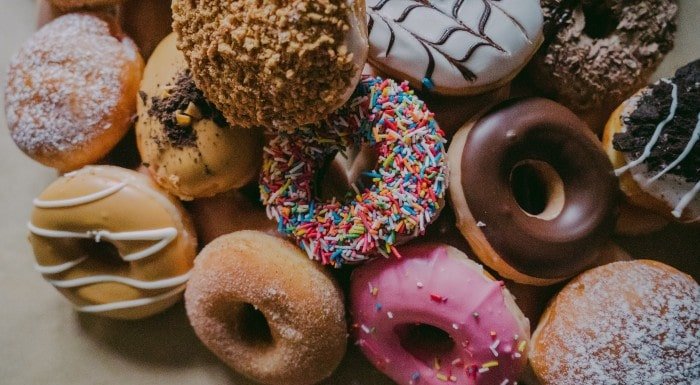 The Salt & Sugar Tax
The report found that "almost one in three people over 45 in England is clinically obese"1. According to Dimbleby it's this obesity rate that is partially responsible for the UK's death rate during the pandemic. 
To make an impact on this obesity, the report's key proposal is an increase in taxation for manufacturers when buying wholesale sugar and salt. The idea is that this will trigger a "reformulation"1 of products, causing manufacturers to lower the amount of sugar and salt in their products. 
Many in government and the public have expressed fears over the increase in taxes trickling down to an increase in prices on the shelves for consumers. 
However, the report claims this isn't something to be concerned about, citing Hungary and Mexico as examples of where producers of unhealthy foods have been taxed higher, triggering a reformulation of products instead of increasing prices in stores. The food taxes in these countries, according to the report, have been in place since 2011 and 2014 and the positive effects on public health are now being seen.1
Food Poverty
One of the other key findings of the report were that foods containing high levels of sugar, salt and unhealthy fats were three times cheaper per calorie than healthier foods like fruits, veggies and fresh meat. As a result, choosing healthier options can be incredibly difficult for people living in poverty.1
This led to another series of key proposals for the government; "to get fresh food and ingredients to low-income households with children"1, an expansion of free school meals along with a trial enabling GPs to prescribe fruit and vegetables to those experiencing food insecurity or diet-related illnesses.1
As well as this, the report proposes that the money raised from increased taxation (estimated at 3.4 billion)1 be used to fund other elements of the plan such as free school meals, activities clubs for children and the Community EatWell plan allowing GPs to prescribe fruit and veg.1
Take Home Message
The government has said they'll be reviewing the report over the coming months to come to a conclusion over what should be put into law. We'll be interested to see what the outcome of this investigation is, and what steps are made towards tackling food insecurity and making us all happier and healthier.
Our articles should be used for informational and educational purposes only and are not intended to be taken as medical advice. If you're concerned, consult a health professional before taking dietary supplements or introducing any major changes to your diet.
https://www.nationalfoodstrategy.org/, 2021