About The Fit Mum Formula
The Fit Mum Formula is the brainchild of Pollyanna Hale, a Metabolic Conditioning Nutritional Consultant and busy mum. With her experience as a mother and passion for health and fitness, Pollyanna set herself the target of learning the techniques that help women feel the best version of themselves; for her this meant losing weight, toning up and regaining her energy back. The real difficulty faced by her and many other mothers is achieving results when free time and motivation is minimal. The Fit Mum Formula was born – an online programme designed to help women struggling with a busy lifestyle whilst trying to keep fit.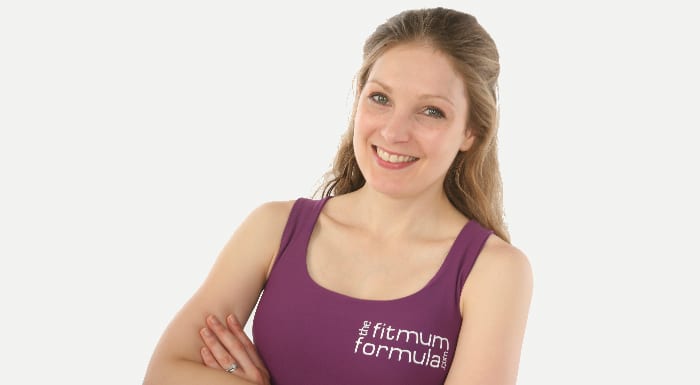 Whilst exercise and an active lifestyle are important, you must remember to have a healthy and balanced diet. Finding the time to plan meals when you're busy can be difficult but there are lots of quick, easy and healthy recipes online to help. In addition, supplements are an easy way to ensure you get the right amount of vitamins, minerals, fats, proteins and carbs into your daily diet.
Pollyanna shares with us her nutritional expertise to show us why protein is important for women with a busy lifestyle, as well as some easy ways to include it in your diet.
---
7 ways Protein Powder makes Healthy Eating Easier when you're a Busy Mum
---
By The Fit Mum Formula
Protein powders have been popular in the fitness industry for years, but only recently have they become more mainstream, and too often I find people, especially those new to getting fit and healthy, suspicious about a big tub of powder with labels they don't understand.
But dismissing protein powders is missing a trick, and today I want to show you how high-quality protein powder can make healthy eating so much easier, more convenient, and often tastier and cheaper!
When my first daughter was born I suddenly found my life thrown into a whirlwind of nappies and washing, with virtually no time to shower myself let alone prepare healthy meals. As a health-conscious person and personal trainer by qualification, how was I going to find time to eat well?
Now my two girls are at school not much has changed, time wise. Us Mums are constantly running around after everyone else, sometimes on not enough sleep, and it's very easy to rely on quick energy fixes like biscuits and crisps to keep us going through the day.
But these foods have very little in the way of nutrients, don't keeps us full for long (so we need more to stave off hunger), and lead to energy crashes, and more sugar cravings!
It's a vicious cycle but one that I see rectified with one very simple addition to a person's diet; more protein!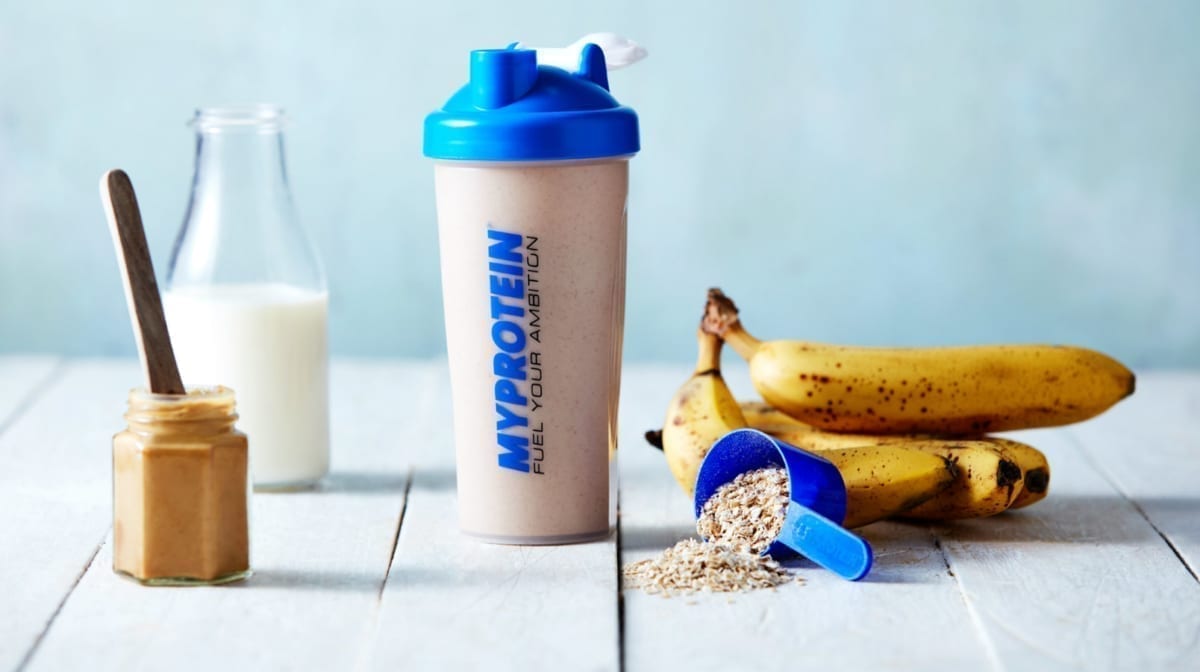 ---
Why is Protein Good for Women?
Protein is needed to build and repair muscle. Want to look toned? That's simply muscle definition you see on 'toned' people, and without protein, you won't have much muscle. For weight loss, protein is the most satiating type of food. Eating enough protein at each meal and snack will satisfy your appetite and help stop you picking at junk in between.
Protein, or rather the amino acids it's made of, are even necessary for immune function and detoxification. So yes, protein is a better choice than (virtually protein free) vegetables juices to undo the effects of a heavy night out!
Vegans and vegetarians are even more likely to be lacking protein, since meat and fish are good protein sources.
---
Why Use Protein Powder in a Busy Lifestyle?
Not all protein powders are created equal and it's important to buy one that isn't bulked up with cheap fillers and sugar. In addition, while whey is the fitness industries favourite, casein is slower to digest so can keep you full for longer, and people who can't or choose not to consume dairy have the options of pea, hemp or rice proteins which are all nutritious.
Protein powder has a long shelf life, is extremely versatile, quick to prepare depending on how you're using it (more on that in a moment), and comes in a variety of delicious flavours, or alternatively unflavoured for savoury meals.
While protein powders are traditionally used to make protein shakes, in this article I'm going to show you some other ways of how to use protein powder in your meals and snacks to boost the protein content.
---
7 Easy Uses of Protein Powder to Help a Busy Lifestyle
If you're struggling to make nutritious meals and snacks in a hurry, then try some of these ideas I've listed here. You'll likely find you lose excess weight more easily, recover from exercise better, and even have as much energy as your kids!
1. Protein pancakes
So easy, as batter can be made the night before and simply poured into a hot pan. Try one egg plus one scoop of protein powder, plus your choice of nut butter, mashed banana, oats, ground flax, or anything else you fancy. Top with fruit for a nutritional boost. Savoury pancakes made with unflavoured powder, with added herbs or spices, make a great lunch with salad.
2. Mug cakes
The cheats' pancake. Same mixture but whisked in a mug and cooked for 1-2 minutes in the microwave. These are a life saver on school mornings when I need a satisfying and warm but quick breakfast.
3. Proats
Protein oats, porridge; whatever you want to call them, just add a scoop of protein powder to your morning porridge to make your bowlful keep you going that much longer.
4. Protein bars
Either buy some protein bars in a flavour you like or have a look online for easy recipes. Wrap individual bars in clingfilm then freeze; simply take a bar out instead of going to the corner shop for a chocolate bar.
5. Soup
Turning slightly past it vegetables into soup by boiling and blending with stock is a great way to reduce waste and eat your veggies, but for a meal it needs some protein too. Unflavoured vegan proteins work best here as they're thick and are less likely to clump. I got through a week of flu this Winter on pea protein boosted soup.
6. Shakes
It wouldn't be fair to leave shakes off the list completely. Mix the protein powder with your choice of liquid, and shake in a shaker bottle or blend in a smoothie maker or blender. If your blender can crush ice it makes your smoothies thick and slushy! Add other ingredients like nut butter, yoghurt, berries, spinach and oats depending on your needs.
7. Pudding
Mix protein powder with plain Greek, soy or coconut yoghurt, or cottage cheese, for an instant pudding that's also super nutritious, especially when topped with extra fruit, or some seeds.
---
Check out Myprotein's huge range of high quality protein powders to suit all preferences and tastes, which are appropriate for all the ideas I've mentioned here and more.
Experiment to see what works best in your favourite meals and you'll see there's way more to protein powder than just shakes and no easier way to make your food healthier with such convenience, however much those little people keep you on your toes! If you're a busy mum then check out the Little Beasts range of healthy food options designed specially with children in mind.
Need more inspiration?
READ THESE NEXT