How To Go Vegan | 7 Day Challenge
Are you up for our 7-day vegan challenge?
We're challenging you to embrace veganism for 7 days! Reducing the amount of meat and animal products you eat is a great opportunity to learn more about cooking and nutrition, help the environment, and learn about what works for your body. We've got heaps of handy tips and easy recipes to help you along your journey.
Click to jump straight to our collection of delicious and easy-to-make vegan recipes.
---
Why Go Vegan For 7 Days?
1. Slim down and reap the benefits
Vegans often consume less saturated fats and calories, which means they're less likely to pile on the pounds. If you cut out meat for just one meal, you could save up to 11g of fat and 90 calories!
2. Help the planet
Whether you're embracing a complete vegan lifestyle or simply reducing the amount of meat and animal products you eat, your actions greatly benefit our planet and food systems. Our population is set to increase by 30% over the next three decades, and the rising demand for meat simply can't be met at our current rate.
3. Lower your carbon footprint
The carbon footprint of meat products is huge. The carbon emissions created during the lifespan and processing of just one portion of meat is equal to the emissions from boiling a kettle 388 times!
4. Eat delicious vegan food
There are now more tasty vegan substitutes out there than ever before, so you don't have to deny yourself of your favourite eats. And vegan cooking can be super-easy – from hearty one-pot curries and casseroles to sticky stacks of pancakes, you'll be raring to get into the kitchen and get stuck in. Who knew learning how to go vegan could be so tasty?
Click to jump to our favourite vegan recipes at the bottom of the article.
---
---
How To Go Vegan For 7 Days?
1. Go at your own pace
Some people can go cold turkey, and that works for them, but making small, simple changes can work better for others. You could try making simple vegan swaps or having vegan lunches or dinners – it takes time to learn what works for you.
2. Stop stressing about protein
By following a plant-based diet, it doesn't mean you're falling short on protein! There are hundreds of delicious protein-rich foods and supplements to choose from – the key is to eat a good variety, throughout the day. By doing this, you're making sure that you're getting all the right amino acids your body needs to keep going.
Rice protein, pea protein, hemp protein, soy protein and vegan blend protein powders are rich sources of plant-based protein – perfect for after a workout and for keeping topped up throughout the day. And for a workout boost, try Vegan Pre-Workout – free of artificial colours, flavours and preservatives.
3. Vitamin and mineral boosts
Don't worry, you'll get plenty of essential vitamins and minerals while you're following a plant-based diet! But if you feel like you need a boost, we've got you covered. Try Vitamin B12 Tablets, Vegan Vitamin D3, Vegan Omega 3, Fibre Blend, and omega-3 boosts like Chia Seeds and Flax Seeds.
4. Read the labels
If you're going fully vegan, it's a good idea to start reading labels on the back of food products. Avoid obvious ingredients like meat, fish, dairy and poultry products, but also look for less obvious ingredients like gelatin, honey, and isinglass (sourced from fish bladders, used to clarify some beers and wines).
5. Real world rules
Don't punish yourself if you slip up! We're all human, and going vegan doesn't mean you have to be perfect. You might encounter temptation along the way or perhaps you'll accidentally eat something non-vegan, but that doesn't mean you have to give up altogether!
---
Delicious & Easy Vegan Recipes
We have heaps of delicious and healthy recipes for you to build your challenge around and learn how to go vegan, including our tasty 15-minute dinner series.
Jump straight to:
---
---
Vegan Breakfasts
---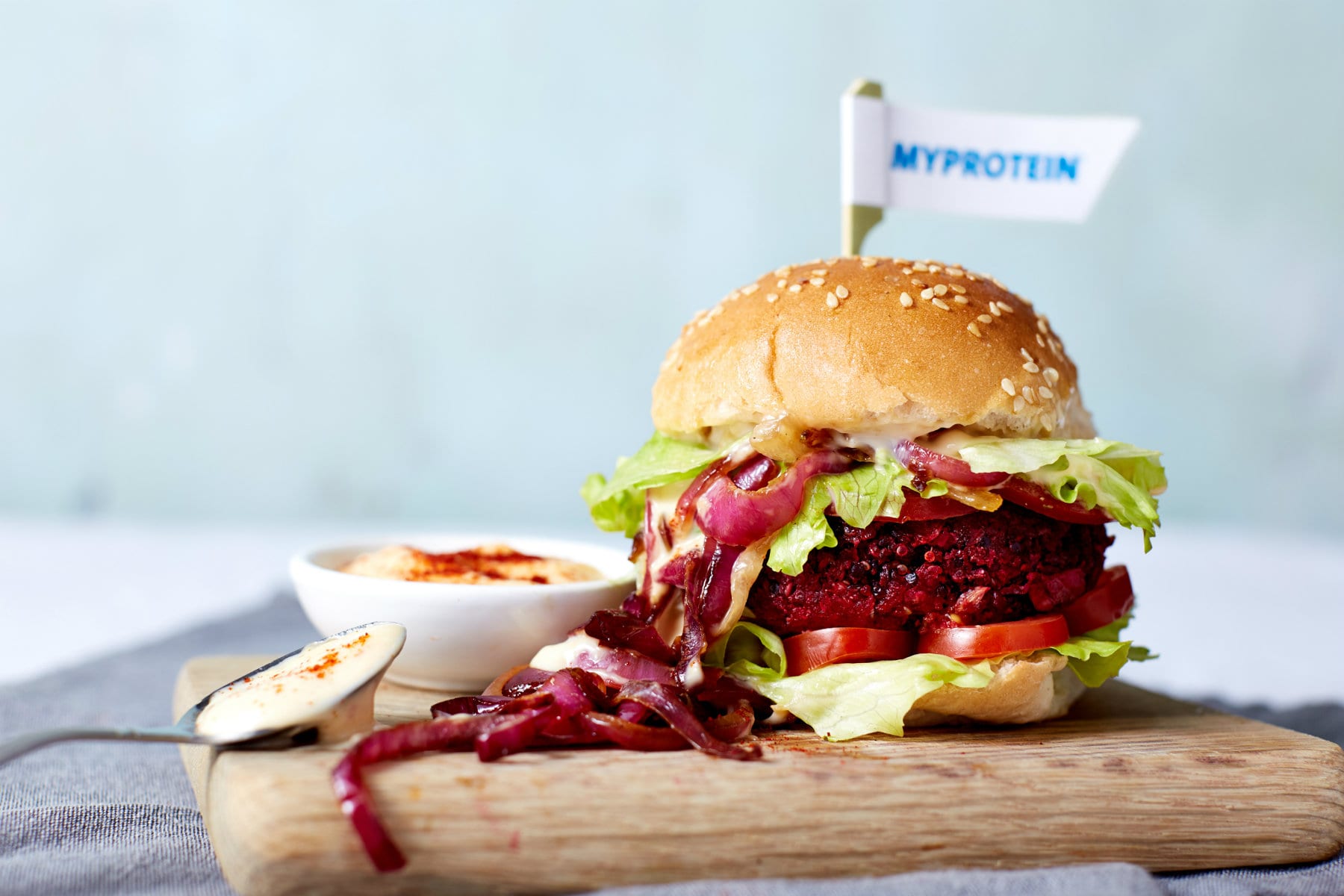 ---
15-Minute Vegan Dinners
---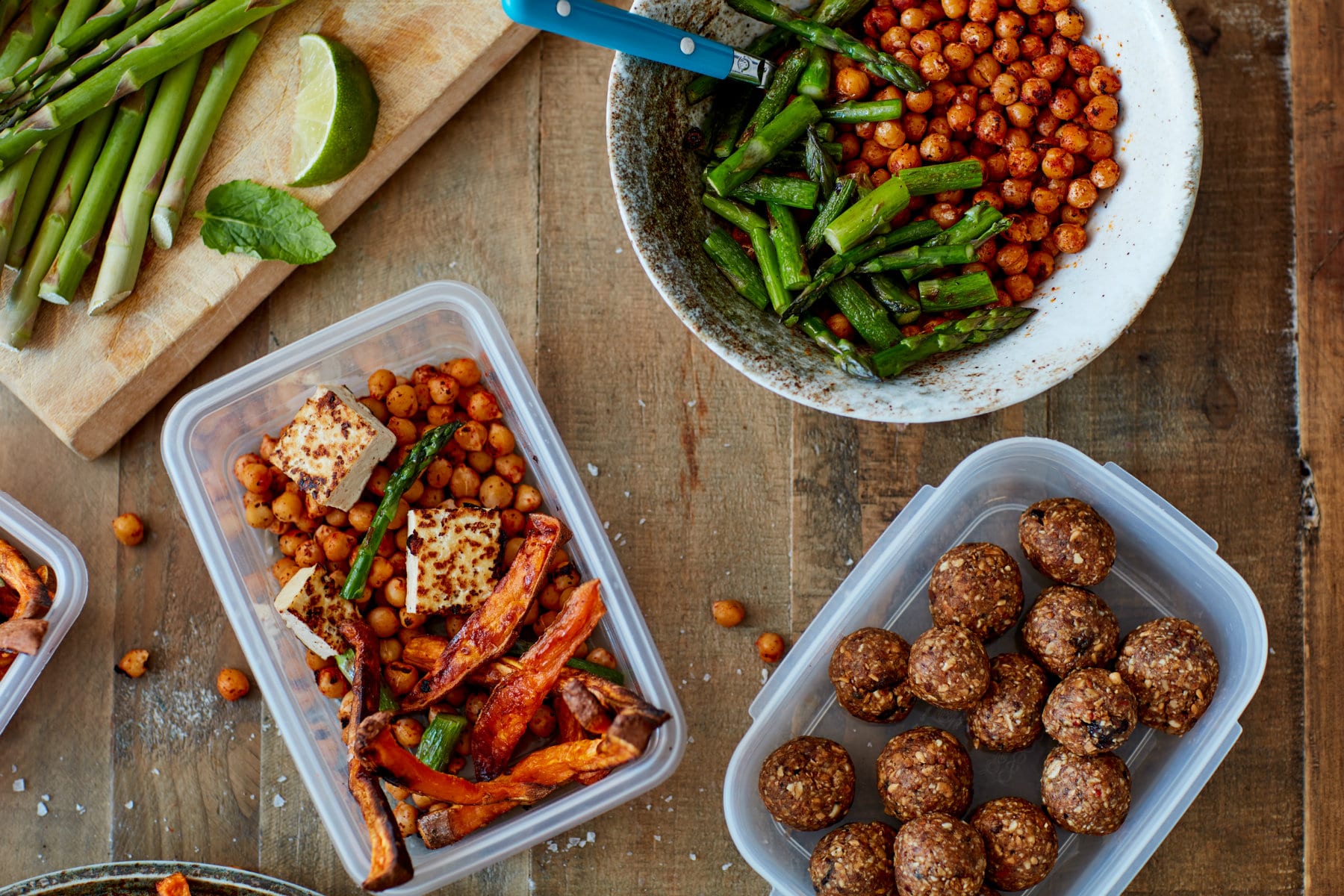 ---
Vegan Main Dishes
---
---
Delicious Vegan Desserts
---
---
Vegan Shakes and Smoothies
---
---
Enjoy this article? Check out The Zone for more great fitness and nutrition content and recipes.