Dylan Money wasn't happy with the way he looked – and wanted to make a change.
After grabbing his confidence back, Dylan is now a fitness competitor!
---
WHAT MADE YOU MAKE A CHANGE?

BEFORE: AGE 18, 180lbs

I wasn't happy with the way I looked and knew I had to make a change. When I was still in school I was slightly overweight and I got made fun of because of it.
Although it was meant to be "a laugh" between our friends, little did they know that it was actually starting to get to me and make me feel rubbish about myself. So I started going to the gym – and for about a year I was a "cardio bunny". I didn't even touch weights and I basically stopped eating and only ate a small amount of food per day.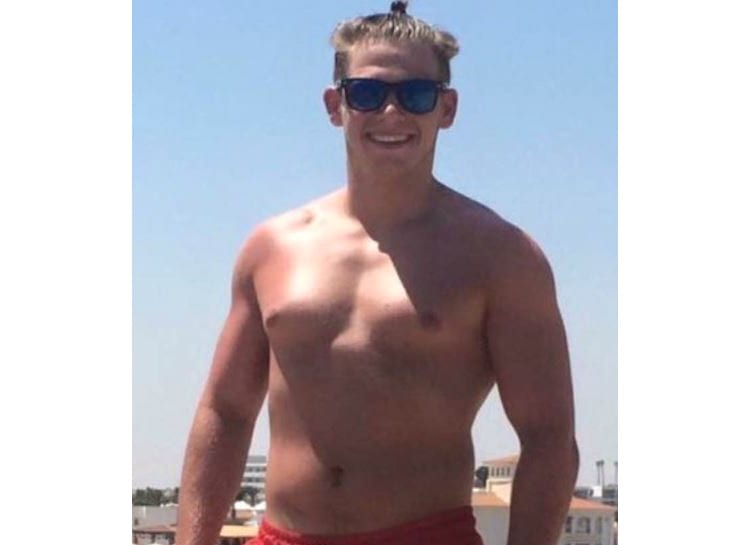 Although I thought that losing all of this weight and being skinny would make me feel good, I couldn't have been more wrong! I was always tired (due to not eating enough) and I still looked in the mirror and felt rubbish about myself. This is when I then went on to lifting weights.
I put on a fair bit of size but at the same time my nutrition was terrible; I ate what I wanted when I wanted and as a result of this I put on a large amount of fat as well as the muscle.
At this point I had grown a passion for health and fitness and decided to go on and become qualified as a personal trainer.
Once I was qualified I decided I wanted to take my physique to the next level as I knew as a personal trainer I had to be in the best shape possible. I decided I wanted to push myself to my limits and prove to myself I was capable of doing so, so I decided to participate in a men's physique show, in which I came 3rd out of 17! Through the competition I realised how important your nutrition is and I became so interested in nutrition so I started looking more and more into it and haven't stopped since. That's how I came about my transformation!
Although the journey was hard and there was a lot of ups and downs, it was all totally worth it!
---
HOW DO YOU FEEL NOW?

AFTER: AGE 19, 156lbs

Since making the transformation I have never felt better about myself and I haven't looked back since. It was the best decision of my life!
I don't only feel physically better but I feel mentally better too! 
It's crazy to think that the foods you put in your body can have such a massive effect on how you function throughout the day and what mood you are likely to be in.
Ever since I made the change to my diet I have become more productive in my day to day life. Physically –  I feel so much more confident than what I used to.
I am so much happier than I was as well! I often get asked if it was hard to get into the shape I did for my competition – and the truth is, of course it's hard, I would go as far as saying it's probably the hardest thing I've ever done.
It's never going to be easy but as long as you have your mind set on a goal and you are driven towards it there is nothing that will get in the way and stop you from achieving your goals!
If you want something don't be afraid to go and get it.
Even if it's something that's out of the ordinary or you are scared in case you are going to get judged – I say still go for it. No matter what you do, you are going to have people who are going to judge you so you may as well do something you love and have a passion.
You are responsible for the choices you make so make sure you make the best ones!


____________________________________________________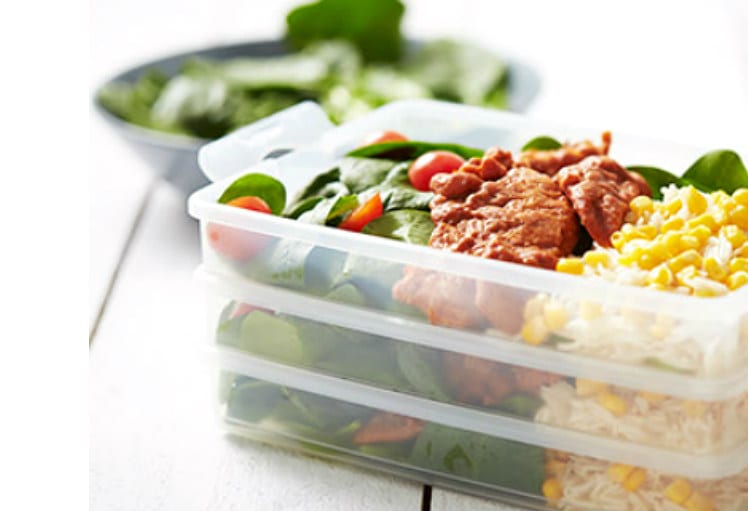 MEAL 1 | 75g Rolled Oats, 25g Whey Protein & 50g Blueberries
MEAL 2 | 120g Tuna, 200g Baked Potato, 100g Avocado, 50g Broccoli
MEAL 3 | Pre-workout: 
200g Chicken, 250g Rice & 100g Broccoli
MEAL 4 | Post workout:
80g Chicken, 3 Rice Cakes, 10g Peanut Butter
MEAL 5 | 200g Greek Yogurt, 25g Whey Protein, 40g of Peanut Butter
____________________________________________________
NUTRITION TIPS
✓ ALCOHOL |
If you are going to go out and have a drink with friends, try changing that beer for a vodka, soda water and lime. A lot less calories.
✓ MACRO COUNTING |
If you know you are going out for a meal, make sure to leave yourself a good number of calories in your daily intake so you can go out and enjoy the meal without feeling guilty.
✓ MODERATION |
Too much of anything is bad for you. With nutrition, make sure to take things in moderation and not have a blowout.

My previous diet was all over the place – I had no structure whatsoever.
I ate what I wanted when I wanted and didn't realise how badly it was affecting my body.
My current diet is a lot more structured, but it isn't too strict. I still allow myself some treats now and again just to keep the balance and consistency. One thing is you definitely do not have to do is to give up your social life to have a good diet and physique!
I still go out and enjoy eating in restaurants every now and then. It's all about balance when it comes to health and fitness. You still have to enjoy your life.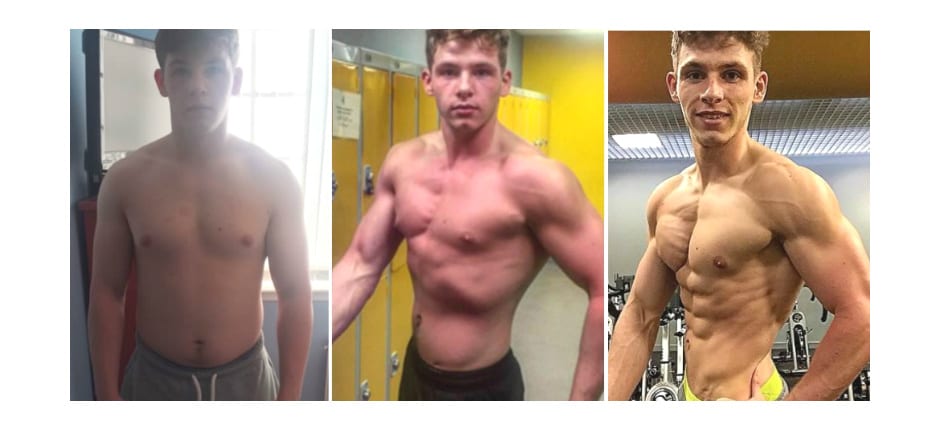 ____________________________________________________
MONDAY | Upper Body/HIIT Cardio
TUESDAY | Lower Body/HIIT Cardio
WEDNESDAY | LISS Cardio
THURSDAY | Upper Body/HIIT Cardio
FRIDAY | Lower Body/HIIT Cardio
SATURDAY | Upper Body
SUNDAY | Rest
____________________________________________________
| | | | | |
| --- | --- | --- | --- | --- |
| Exercise | Sets | Reps | Rest | Tempo |
| DB Chest Press | 4 | 5 | 90 seconds | 3010 |
| Lat Pull Down | 4 | 10 | 60 seconds | 3010 |
| BB Push Press | 4 | 10 | 60 seconds | 3010 |
| Seated Row | 4 | 10 | 60 seconds | 3010 |
| Arnold Press | 4 | 10 | 60 seconds | 3010 |
| Skull Crushers | 4 | 10 | 60 seconds | 3010 |
| DB Bicep Curls | 4 | 10 | 60 seconds | 3010 |
| | | | | |
| --- | --- | --- | --- | --- |
| Exercise | Sets | Reps | Rest | Tempo |
| Back Squat | 4 | 5 | 90 seconds | 3010 |
| Stiff Leg Deadlift | 4 | 10 | 60 seconds | 3010 |
| Leg Press | 4 | 10 | 60 seconds | 3010 |
| Leg Curl | 4 | 10 | 60 seconds | 3010 |
| Leg Extension | 4 | 10 | 60 seconds | 3010 |
| BB Split Squat | 4 | 10 | 60 seconds | 3010 |
| | | | | |
| --- | --- | --- | --- | --- |
| Exercise | Sets | Reps | Rest | Tempo |
| CG Bench Press | 4 | 5 | 90 seconds | 3010 |
| Lat Pull Down | 4 | 10 | 60 seconds | 3010 |
| BB Incline Press | 4 | 10 | 60 seconds | 3010 |
| DB Shoulder Press | 4 | 10 | 60 seconds | 3010 |
| DB Prone Row | 4 | 10 | 60 seconds | 3010 |
| Lateral Raises | 4 | 10 | 60 seconds | 3010 |
| DB Hammer Curls | 4 | 10 | 60 seconds | 3010 |
| | | | | |
| --- | --- | --- | --- | --- |
| Exercise | Sets | Reps | Rest | Tempo |
| Sumo Deadlifts | 4 | 5 | 90 seconds | 3010 |
| Goblet Squats | 4 | 10 | 60 seconds | 3010 |
| Leg Press | 4 | 10 | 60 seconds | 3010 |
| Leg Curl | 4 | 10 | 60 seconds | 3010 |
| Walking Lunges | 4 | 10 each leg | 60 seconds | 3010 |
| DB Bulgarian Split Squat | 4 | 10 each leg | 60 seconds | 3010 |
| | | | | |
| --- | --- | --- | --- | --- |
| Exercise | Sets | Reps | Rest | Tempo |
| BB Guillotine Press | 4 | 5 | 90 seconds | 3010 |
| Seated Row | 4 | 10 | 60 seconds | 3010 |
| Pull-ups | 4 | 10 | 60 seconds | 3010 |
| Press-ups | 4 | 10 | 60 seconds | 3010 |
| Lateral Raises | 4 | 10 | 60 seconds | 3010 |
| Rear Delt Flies | 4 | 10 | 60 seconds | 3010 |
| EZ-Bar Curls | 4 | 10 | 60 seconds | 3010 |

____________________________________________________
DAILY SUPPLEMENTATION | 
✓ Impact Whey Protein  for a burst of protein into the muscles for post-workout recovery | Read More On Whey Protein
✓ Creatine Monohydrate to help with my performance in the gym | Read More On Creatine
✓ BCAAs & L-Glutamine for reduced fatigue and muscle soreness | Read More On BCAAs
____________________________________________________