We are so lucky to live in a world where fitness information and healthy eating advice is so readily available. There is something out there for everyone, if you can't make it to a gym workout at home. Taking time out to be active and exercise is not being selfish, it's important for your well-being. This program has been designed to allow you to get a full workout in at home if you are unable to make it to the gym. I personally think on the days I work out I'm more productive for the rest of the day, plus exercising releases endorphins, endorphins make you happy!
This training program is based on the principal of Circuit training. Each workout day would typically begin with a 10-15 minute warm up either on a treadmill, stationary bike, whether its out walking in park. Then you will perform each exercise for what ever time is stated, Usually about 8 exercises per circuit. Repeat the Circuit 4 times, resting for 3 minutes between each cycle. You will love it, Trust me! There are so many benefits to Circuit Training:
Utilise your time to get maximum results
Challenge your whole body
A good variation of cardio and strength training
Speed up your metabolism
Burn Fat
Get Fit!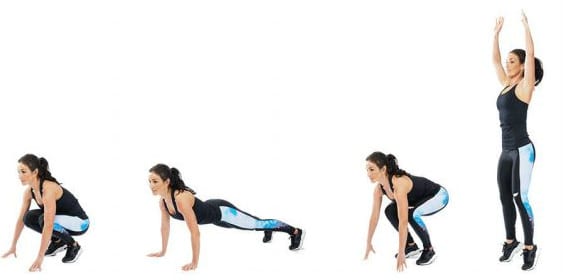 My Training program has visual examples for each and every exercise and stretch mentioned in the 4 week workout.
DOWNLOAD the PDF by clicking on Week 1 to get started now!