We hope that by now you've seen our exciting new clothing launches – if you're on the ball you might have even got your hands on a set already. Last week, before the big release, we threw an exclusive event at the incredible BLOK London gym studio to really put these new pieces to the test.
What better way to show off our high-impact, high-performance workout wear than to get our ambassadors kitted up and put through their paces in a killer HIIT session?
As it turned out, the clothing kept up just fine with the intensity (as if we had any doubts), which is maybe more than we can say for some of the squad…
With the girls repping the Power collection and the guys in the latest Sculpt Seamless releases, they got themselves pumped with a few shots of THE Pre-Workout+ and then headed into the oh-so-cool BLOK studio.
A sense of anticipation filled the room as the instructor – Caleb Bowen, former professional super middleweight southern area champion – started reeling off the stations for each HIIT exercise. We won't name names, but we did spot a few worried looks being exchanged across the room.
Just over an hour later – yes, Caleb really did work them for that long – the team emerged dripping with sweat and very out of breath… but still looking fierce. We gave them a chance to compose themselves and refuel with a bespoke shake of THE Whey+, and then we got the lowdown on how they found the workout and the clothes, with some inside tips into their fitness success thrown in too.
First though, here's a little intro for each member of the Myprotein fam that we caught up with:
---
Steph Elswood aka. Healthy Chef Steph (@healthychefsteph)
---
One of the newest additions to our squad – as well as being a proud Myprotein ambassador, Steph's a dancer, personal trainer, and well known for her plant-based cooking creations.
---
Siobhan O'Hagan (@ohfitness_ie)
---
Personal trainer and online coach, Siobhan's created her own super-successful fitness programme, OH Fitness. If she's not training, she's probably travelling.
---
Vicky Hadley (@vickyhadleyfitness)
---
As well as being a personal trainer and online coach, Vicky's one half of the 'Bikini Girls' who have their own fitness blog, Bikini Girls Diary, which is well worth checking out.
---
Ollie Fletcher aka. Reev (@reevhd)
---
Perhaps better known as Reev, and for his FIFA content, Ollie is making the transition from gaming to fitness look all too easy. Just a few weeks away from qualifying as a personal trainer, we're really excited to be backing his journey.
---
Maddy Gayton (@maddygayton_fituk)
---
Maddy joined the Myprotein fam last summer, and her fitness account has thousands of followers keeping up with her every step of the journey.
---
Gemma Stanley (@gemma_nicole_stanley)
---
There's not much this girl doesn't do! Gemma's a competitive bodybuilder, online training and nutrition coach, and super-successful health and fitness vlogger. Check her out.
---
Mark Ross (@markross_fitness)
---
Not only is he a semi-professional footballer and Myprotein athlete, Mark's also a fitness and performance coach with his own football training plan, and a fitness model. Whew.
---
Paris Chardonnay (@_parischardonnay)
---
Qualified personal trainer, model and Myprotein athelete – all at the grand age of 20. This girl is goals.
---
TJ (@chillinwithtj)
---
TJ is an online trainer with a passion for vlogging – his YouTube channel has over 24k subscribers who follow his progress, instructional videos, and eating diaries.
---
Evie Gomez (@evangelinegomez)
---
A journalist for UniLad Fitness, Evie's constantly on the move and always training to be stronger than she was the week before.
So, how did you find the workout?
Steph: The workout was savage but amazing.
Mark: It was class. Everyone was absolutely shattered.
Siobhan: Very sweaty. I have to stop trying to keep up with the guys, I always jump in with the guys and try to keep up… so I'm wrecked.
Vicky: The workout was intense. By round 3 I was done, but yeah feel great now.
Evie: Killer! I don't do much cardio so I nearly threw up a little bit… I think even the warm-up killed us actually.
How does it compare to the kind of training you usually do?
Steph: I like to mix my training up, so I've done a few classes like it, but that was way more intense. By the time we got to the third lap I genuinely thought I wasn't going to be able to get through it.
Ollie: That's exactly my style of stuff – conditioning, high-intensity workouts. Seven days a week, as I'm about 2 weeks away from qualifying as a personal trainer.
Gemma: It's the kind of thing I put my clients through, but not myself!
Paris: Yeah I guess I do stuff like this, but this was one thing after the other, no break in between.
TJ: I do a lot more weight training… picking stuff up, putting it back down. Occasionally I do cardio like the stepper, but it was nice to do this because it shows me that I can improve my endurance.
How was the clothing? Did it keep up with the workout?
Siobhan: I'm really impressed. Especially because I'm not at my leanest, and I still feel like it's really flattering.
Maddy: Incredible. So comfy.
Gemma: Compact. The leggings are awesome, no sweat patches either which is super-important.
Evie: I love it. This outfit right now –  I feel comfy in it, I feel supported, I feel tanned (maybe cos it's white). There are so many brands for women, it can be hard to know what to pick but genuinely this is great.
Mark: Yeah it was great. I love how it's just changing into kind of a lifestyle brand now, the guys are wearing it in the gym, out of the gym, just down the shops you know. I think that the brand's grown from where it was with just stringer vests and bodybuilding stuff – I love where it's going, and I know lots of others love where it's going.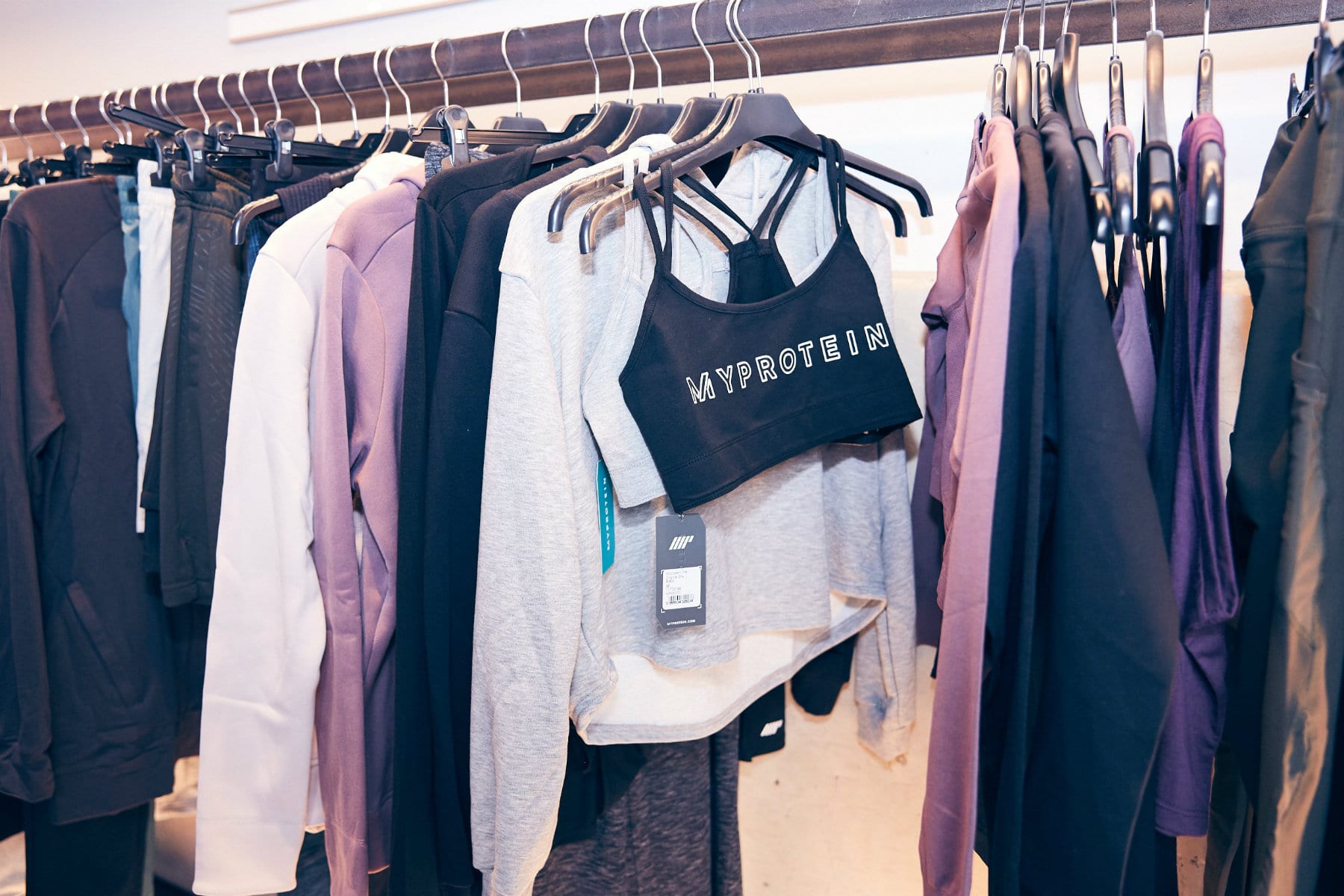 What got you into fitness?
Evie: For me, I started off doing a lot of classes because I used to dance. But then I realised I was losing a lot of weight so I wanted to get stronger, and now I literally just weight train. Every day weights, Monday to Friday, squats, arms, chest. I love it. Strength training is the one.
Steph: I haven't always been into fitness; I was the least sporty kid you could ever imagine. But I trained as a dancer from a young age, and then I kind of got into fitness through wanting to improve my dancing about 4 years ago.
TJ: It was two reasons. One, my girlfriend at the time was obsessed with Taylor Lautner, the guy from twilight haha, so I tried to get into shape for that. The second reason was that when I went back to uni I needed the focus. Going out clubbing and stuff was a bit too much of a distraction for final year, so I decided to actually go to the gym.
Ollie: I was in kind of a dark place and exercise was my outlet. From there I really started finding a passion for it, and I wanted to share that with other people so I figured personal training was the best way to do that.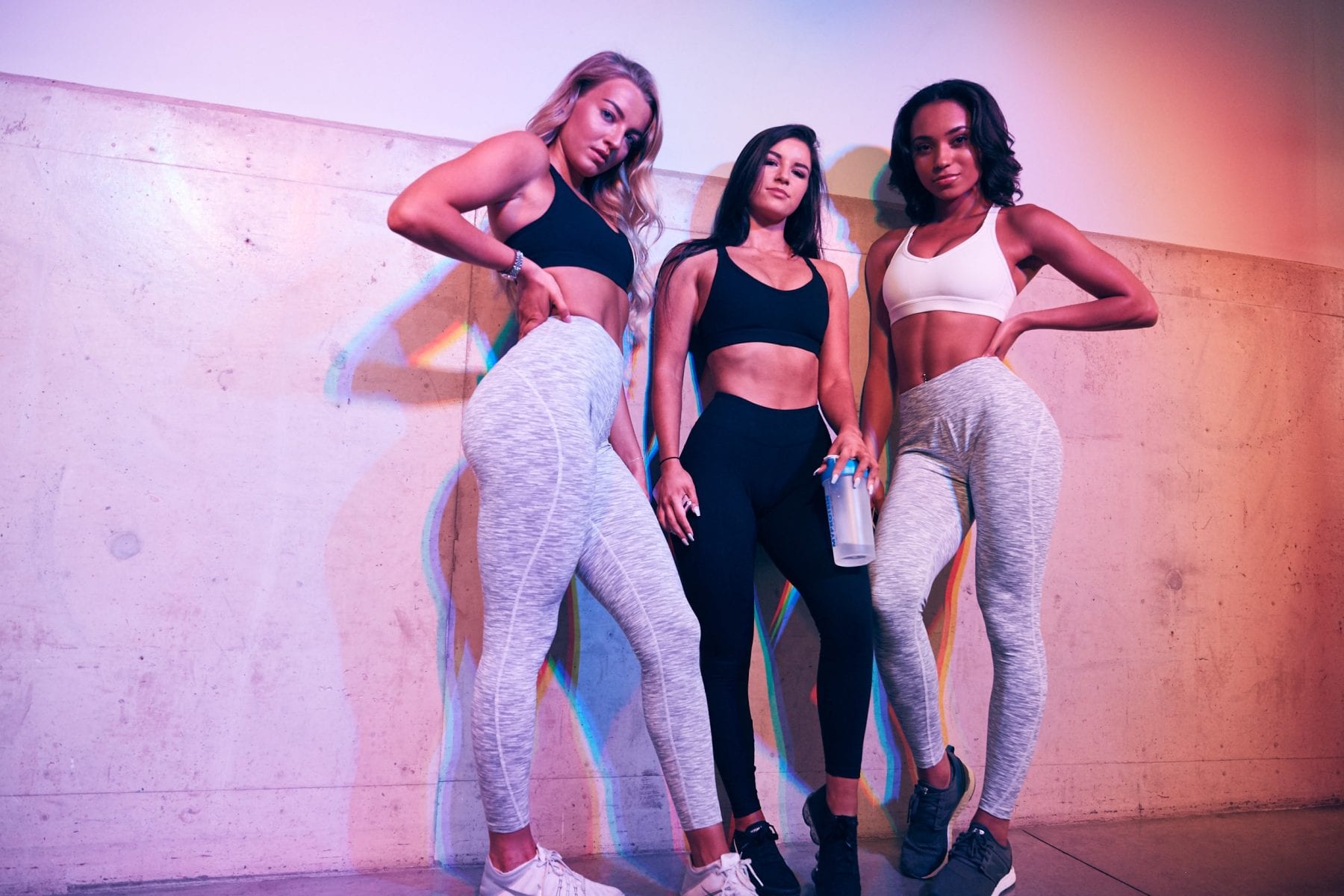 From left to right: Tilly (@tillyhulse_fit), Caroline (caroline_omahony) and Paris (@_parischardonnay)
Are you working towards a specific goal?
Siobhan: Not really, I just enjoy training. I used to train to look a certain way, now I'm just training to enjoy it.
Evie: It's always to be stronger than I was the week before. So if I've done a 90kg squat for 4, it's to do a 95kg squat for 4, I'm building my strength constantly. If some days I can't get that, I can't get that – if I've made it to the gym that's rewarding in itself.
Ollie: Just keeping fit. I want to be healthy as opposed to doing it for the aesthetic. I took my top off in there and was looking around thinking I have a long way to go, but yeah it was good fun. Oh, and I want to own a gym! So yeah, that's the end goal.
Steph: I want to get better at running, because I actually run like a penguin.
Paris: I would just say feeling good, feeling healthy. Being the best version you can be of yourself.
TJ: The year round I just try to feel as healthy as possible. The only time I really have a goal is when I have a holiday coming up and then I try and look a bit leaner for the pictures, but other than that I really just want to make sure I feel good.
Are you strict with what you eat?
Maddy: I follow the rule of "if it fits your macros". So it can sort of be whatever, within a certain amount of calories a day. My weakness is crisps, I love crisps.
Steph: I'm strict with what I eat in terms of eating a plant-based diet. But I don't restrict myself in terms of treats or carbs, or anything like that. I try and have a little bit of everything – and it's taken me a while but I finally know what a portion size is!
Ollie: I'm pretty strict. I'd say I try to abide to a 90:10 split, so 90% of the time it's clean, whole foods, and then 10% is… well Krispy Kreme have just realised Halloween editions, so that's got to be checked out.
TJ: I'd say 75% of my daily diet is pretty good, then the rest of it is a little more shaky. I make things like cheeseburgers and homemade pizzas so it's a bit healthier than eating out, but it still feels like I'm treating myself.
Siobhan: No, I have everything in moderation. I don't exclude anything, I'm a big chocolate fan so I try and eat as much chocolate as I can while also getting leaner.
Evie: It's a killer question, everyone wants to know, "so what do you eat?" or "are you really strict with your diet" and the answer is no. You know what you should eat, you know you should have some vegetables and a bit of salad on the side of things. When your body's hungry you need to eat – feed it the good stuff. If you want a bag of crisps though, have that bag of crisps… but train harder. I'm always eating… I train to eat.
Do you use supplements? What are your favourite?
Mark: I've always had Myprotein. I loved the brand anyway, before I was even part of it – which is why I love getting involved so much.I stick to the basics really, I have protein which I mix with yoghurt and oats in the morning, the Daily Vitamins – stuff to keep me healthy.
Evie: I'm a pre-workout girl. I need that little boost. I train in the evenings so if I'm tired, it's pre-workout time. I love that new orange one that I just had in … THE Pre-Workout+.
Siobhan: I don't really have shakes – but I put my protein in my oats and have it as protein porridge. I have all my vitamins in the morning, have BCAAs around my training – oh and all the snacks, all the protein snacks!
Ollie: Thewhey™ is my go-to protein. I also have BCAAs, creatine, Omega-3 and Daily Vitamins. Sounds like a lot, but yeah it's all to stay healthy and fuel the engine.
Maddy: Yep, protein, Omega-3s and then aminos – they really help me to drink more, as I struggle a lot with drinking as much as I should every day so having them around training really helps.
TJ: Course I do. My favourites are probably Myamino Energy watermelon flavour and the Carb Crusher… that Caramel Nut though.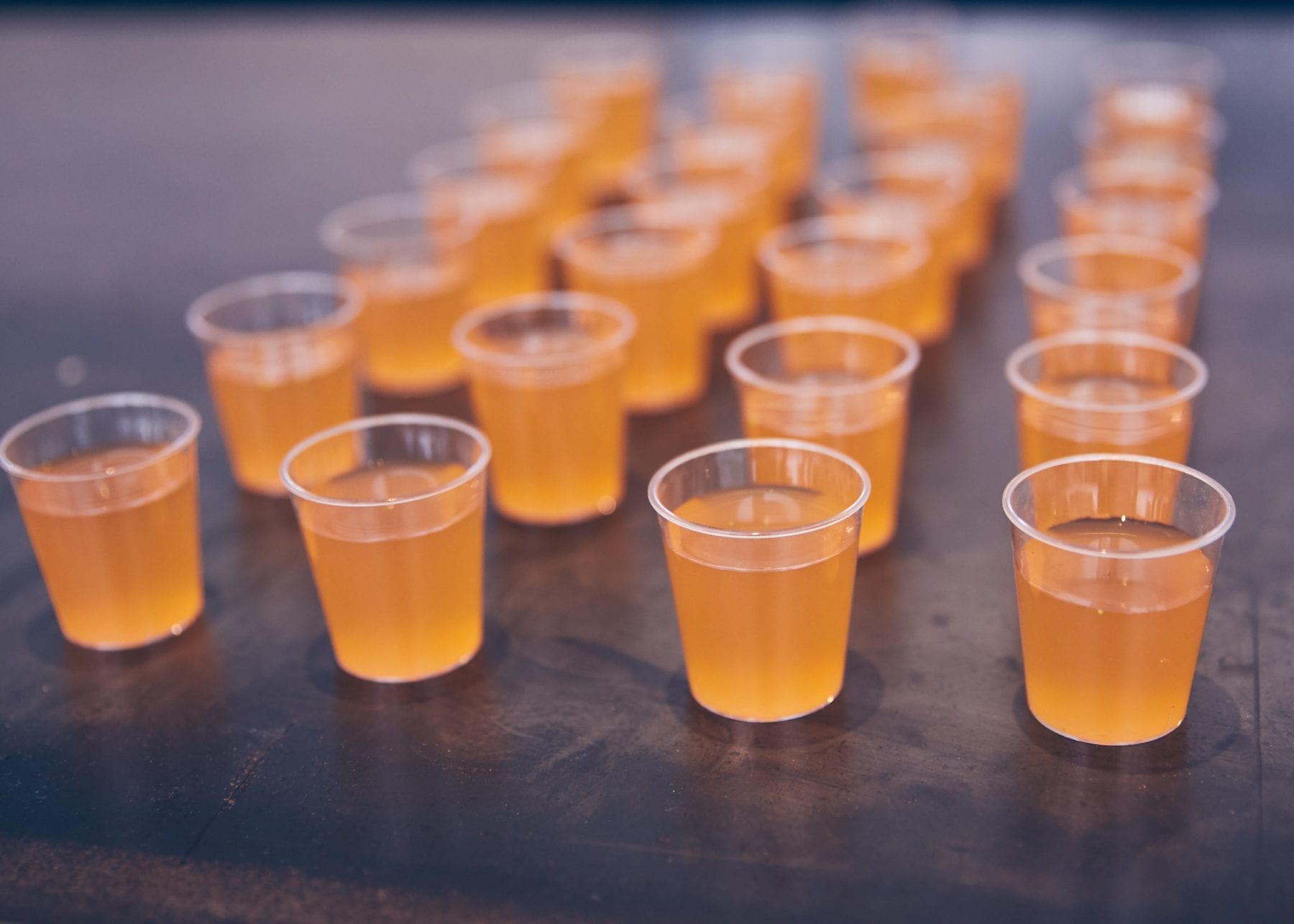 And finally, what's your one fitness tip to others?
Mark: The secret to any result is routine. There's not one special thing, but if you're in a routine you'll get results. You need to stick to something and see if it works.
Siobhan: Make sure you're having fun.
Gemma: Be confident in what you're doing, and if you're not ask for help.
Evie: For me, it's don't do what everyone else is doing just because they're doing it. Yeah I go and do weights, but you might not necessarily like that so you won't enjoy it, so don't do it. Find something that you love, and do that.
Vicky: If there's a food you binge on, only eat it in a restaurant. And then you won't slip up.
Ollie: Stay consistent. Slow and steady wins the race. Aim for consistency as opposed to perfection.
Steph: Train because it feels good, not because you want to look good.
Maddy: Don't be too strict with yourself, some people go too far, struggle and stop. It has to be sustainable to continue.
Paris: Keep going, don't think everything's gonna happen just like that – it's going to take time. Trust yourself, trust your journey.
And that's a wrap. We hope you've enjoyed getting a glimpse into the life of some of your favourite fitness figures, and if you haven't already ordered yourself something from the brand new Power and Sculpt Seamless ranges… what are you waiting for?