By Edd Oldfield |
Bodybuilder and Personal Trainer
Looking to gain strength like a Powerlifter but still build muscle and aesthetics like a bodybuilder? Welcome to powerbuilding.
Powerbuilding is a combination of powerlifting and bodybuilding training principles in order to get brutally strong whilst still building as much muscle as possible.
On paper, the training focus for these two camps couldn't be more different.
---
What is "Powerbuilding?"
The bodybuilder is typically not concerned with strength – their primary concern is what they look like on stage. Having competed myself I can tell you no judge asks you "what do you bench?"
Bodybuilding
With this lack of need for brute strength, the typical bodybuilder mentality is that of "it's not about how much you bench it's about how much you look like you bench."
Powerlifting
The powerlifter on the other hand is solely concerned about the lift on the platform and they'll do anything to get it. Their training is strength and result based, therefore it doesn't allow for lots of hypertrophy training. This is due to the fact this could impede recovery and take its toll on their central nervous system (a big factor for recovery from heavy lifts.)
This program is therefore aimed at those who want the best of both worlds.
A killer physique with the brute strength to match. Sound good to you? Well read on…
---
Powerbuilding for Strength & Size | The Training Programme
This program will focus 3 of its 4 training days on what are known as "The Big 3 lifts".
These will be well known to any strength training addicts out there but to everyone else these are of course the Bench, the Squat and the Deadlift.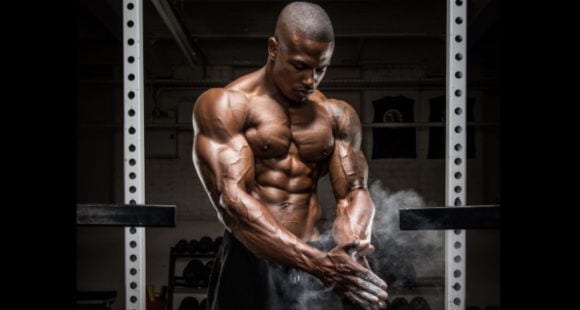 These will be the cornerstones of your strength training and take main priority in 3 of your 4 workouts. They will also serve as a base of what body parts will be trained that workout.
The fourth training day will focus on the neglected smaller body parts which have been missed out in the other 3 workouts in order to complete the physique. Cardio will also be incorporated into this day.
---
Compound Lifts
When performing the Bench, Squat or Deadlift, your reps will be low and sets high. As the focus is strength here, rest between sets will be high too (at least 2 minutes between working sets but ideally whenever you feel "ready" to go all out again.)
Training for: Power
You need to log the weights and reps as each week you will be looking to do extra kg's in order to continually become stronger. This will be the POWER section of the workout.
Training to: Build
The rest of the workout will be made up of more hypertrophy rep/set ranges. Sets will be lower in order to prevent making a huge dent in recovery. Reps will also be higher in order to give the muscles enough time-under-tension to create hypertrophy.
Resting periods between sets will also be a lot lower (maximum 1 minute between sets) in order to keep the muscles pumped with blood and to fully fatigue them quickly so you can get out of the gym and get recovering. This will be the BUILDING section of the workout.
---
Powerbuilding Weekly Training Plan
So the days of the program will look like the below.
Once you hit the end, simply start back at day 1:
---
Deadlift Day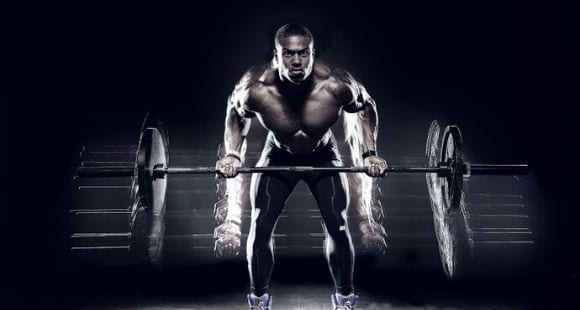 ---
Bench Day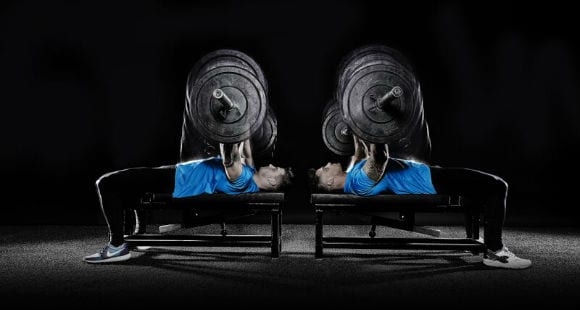 ---
Squat Day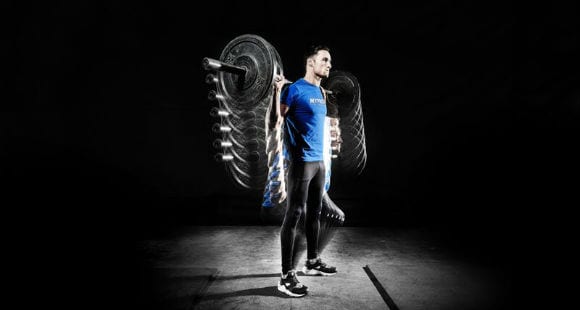 ---
Complete Physique Day
---
Take Home Message
So there you have it – getting strong whilst getting huge.
Go train!