This summer, we're asking you to #OwnTheSummer by stepping outside of your comfort zone and trying out something completely new. And, we couldn't possibly expect so much from you guys without putting our own words into action, which is why we've got four brave members of staff to sign up to 8 weeks of #MyChallenge too.
Punit Pandit is one of those volunteers — he'll be taking to the ring for 8 weeks to learn the basics of Muay Thai at All Powers Gym in Stockport. His instructor, Panicos Yusuf — one of the biggest names in British Muay Thai and the best in the country — will be guiding him through every step of this impressive discipline, alongside a regular training plan in the gym.
Punit is 27 and has been at Myprotein for a year now, managing the Bars, Foods & Snacks category within brand marketing. He's interested in fashion and sports, and especially enjoys football and cricket, but recently he's seen a real drop off in his motivation to play sport — and is a self-confessed snacker.
We caught up with him to find out more about his decision to sign up to this challenge, and what he hopes to gain from it.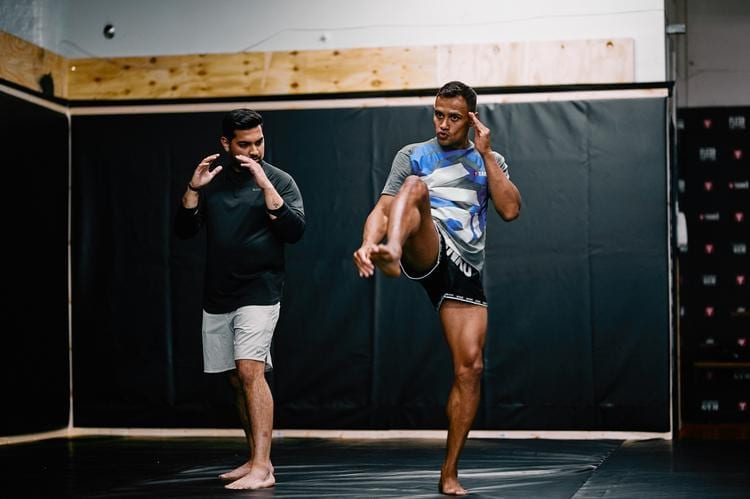 How would you describe your relationship with fitness right now?
I'd say that I do have a pretty good knowledge of fitness and nutrition and I did a transformation a few years ago, however, we all know that the 'quick fix' only works for so long, and as soon as you start eating foods you like the weight comes straight back on!
I am into going to the gym and I follow lots of gym fanatics and ambassadors on social media to try to educate myself and replicate what they do in the gym — doesn't always go to plan though.
At the moment I try to exercise at least 3 times a week, but this can become quite difficult as I tend to do early morning sessions. I prefer weight lifting and absolutely hate cardio unless it's a sport, then I have no choice! I would never really go out of my way to go for a run, I do use the cross trainer, but I'm not a huge fan of running outdoors — or just running in general.
I was really fit when I was younger, playing 5 a-side and 11 a-side football, as well as weekend cricket, but once injuries happened (torn ligaments, torn hamstrings, and an operation on my dislocated shoulder) it held me back from playing. This is where I think I've gained the weight, and now it's getting to a point where I think I need to really change something, because when I look at myself in the mirror I just don't feel happy.
Do you keep track of what you eat or follow a specific diet?
A massive guilty pleasure of mine is chocolate and snacking. I absolutely love Nik Naks Nice n' Spicy and could demolish a bag in seconds — and I mean the 500g bag!
For a good year I wasn't really focusing on counting calories or macros, I was just enjoying what I was eating, until I found out my clothing sizes were getting bigger and bigger.
Recently I have tried to be a lot stricter, hitting the gym and trying to watch what I eat but I have had snacks in there sometimes…maybe a lot of the time! Plus, coming from an Asian family, we love our Asian food, and it's easy to overlook how bad it can be in terms of ingredients and the amount of oil we use.
Why did you put yourself forward for #MyChallenge?
I put myself forward for this challenge as I'm getting married in 9 months and want to achieve a healthier lifestyle to start that new chapter of my life.
I'm hoping this challenge can help me not just with my diet and training, but also with my self-esteem. I hope the challenge can push me in the right direction and change my mind-set, as well as discipline and self-defence techniques.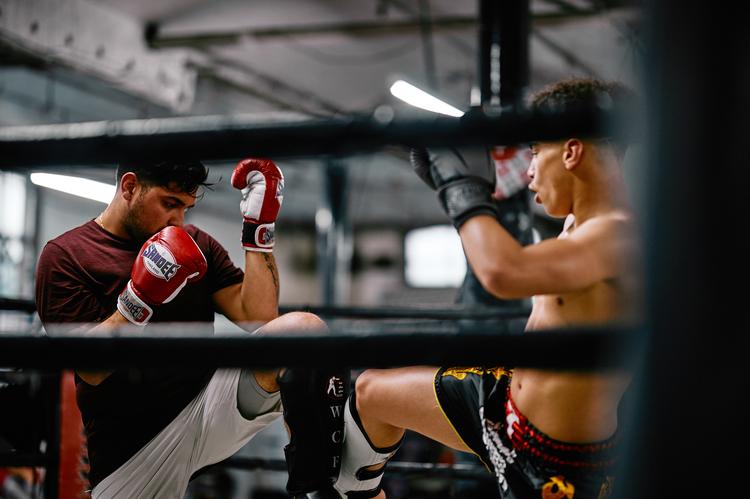 What do you hope to achieve from #MyChallenge?
I hope to learn more about my body and how nutrition can help a great deal. Training will be a big aspect and I'm sure I will learn how to train with more intensity.
Learning to fight is kind of nerve-wracking and scary, but I hope to learn more about self-discipline, spirit, and confidence.
What do you think you'll find hardest about #MyChallenge?
The hardest part will be maintaining the healthy lifestyle. Having a huge chocolate and snack craving won't make that easy, but cutting back on this will be a step in the right direction.
Having never trained with a PT before, I'm sure they will put me through my paces — not to mention the fact that I've never trained in a boxing gym before or done any kind of MMA training. I have wrestled in the past, but I see this as being completely different, the environment will be the scary at first, but very exciting.
Want to see the action as it happens? Make sure to follow @myprotein to stay up to date.