The Results Are In: Does Exercise Improve Mental Well-Being?
We all know about the physical benefits of sports and exercise. If you want to build muscle, you lift. If you want to improve aerobic fitness, you might want to run… What do you do when you're struggling with your mental well-being?
When our mental health suffers, what can we do to overcome anxiety, stresses and fears? We asked our customers how sports and fitness play a role in mental well-being and here's what we found out:
99% said that sport or physical activity helped their mental well-being.

Almost a quarter of 18 to 24-year-olds claim football to be beneficial in aiding their mental well-being. This is twice as many as any other age group.

Only 3% of females consider football as a sport that aids mental health.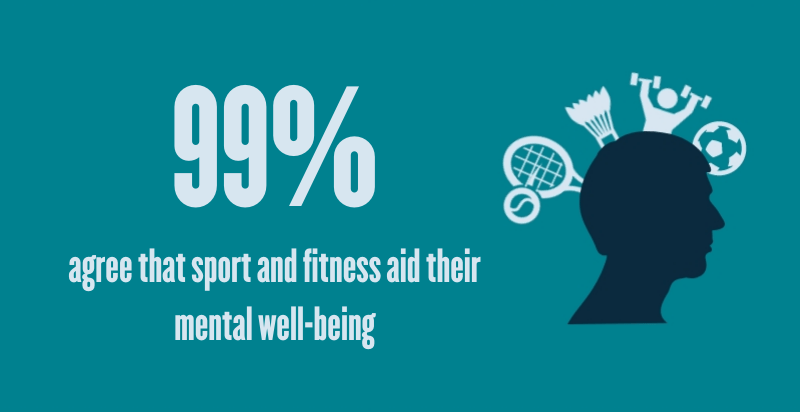 Under 1% claim sports and fitness don't help their well-being
Of those we surveyed, over 89% advised that sports and fitness aided their mental well-being, and a further 10% said these activities helped sometimes.
Our respondents' biggest motivators to take part in fitness activities were to feel more comfortable in their body, to improve mood, and to reduce stress. Conversely, the least selected motivations were to help overcome fears and to be more sociable.
We asked sport and exercise scientist, Jamie Wright, what the research says about improving your mental health by keeping active.
"Physical activity has been used as a therapeutic tool in alleviating poor mental health. Comprehensive meta-analyses have found a significant improvement in mental health following exercise introduction. In addition, the effect of exercise improving upon mental health scores appears to be even greater for those with more severe mental health conditions.
Studies have found that people who manage 150 minutes of moderate to vigorous physical activity a week have a 31% lower risk of depression than those who do not."
Now we know how exercise can aid our overall mental health, let's take a look at which activities our respondents deemed most useful.
Weight training was considered to help most with mental-wellbeing, according to 78% of those surveyed. The second most helpful sporting activities for mental health, each selected by 47% of our respondents, were running, jogging, or walking and gym cardio. 20% selected swimming, making this the third most useful sport in aiding mental well-being.
If you find yourself stuck at home, itching to do something that doesn't involve a TV or computer screen, then why not try some free weights? They're convenient for your living room, bedroom, or garden. Alternatively, there are probably some great footpaths, parks and riversides for you to explore by foot if you find it daunting to be in the gym.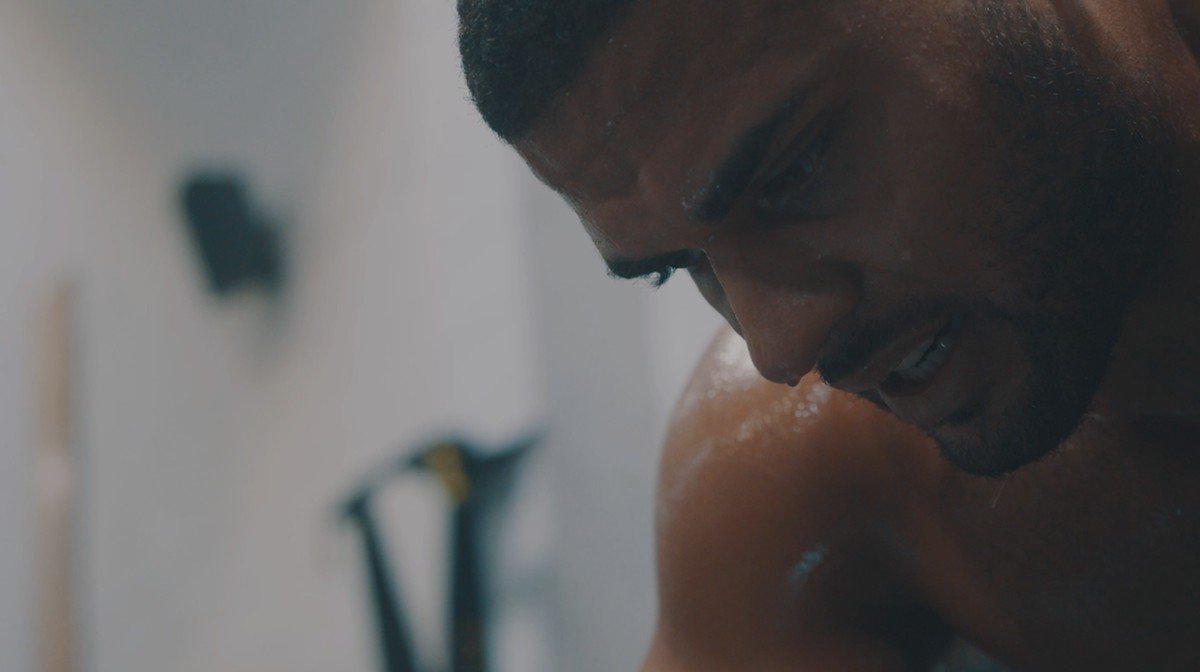 Sports aren't the only activities which are deemed beneficial for mental health though, we asked our survey respondent which pursuits mattered most to them. When we compared sporting and non-sporting activities, the gym did come out on top, with 75% of our audience selecting this as being the activity which most supports their mental health.
If you're fed up with lifting weights, running, and swimming and want to try something else, our survey respondents rated talking or socialising as the best non-fitness activity. 43% of the surveyed audience selected 'Talking or Socialising', 41% selected 'Sports', and 39% selected 'Film & TV'.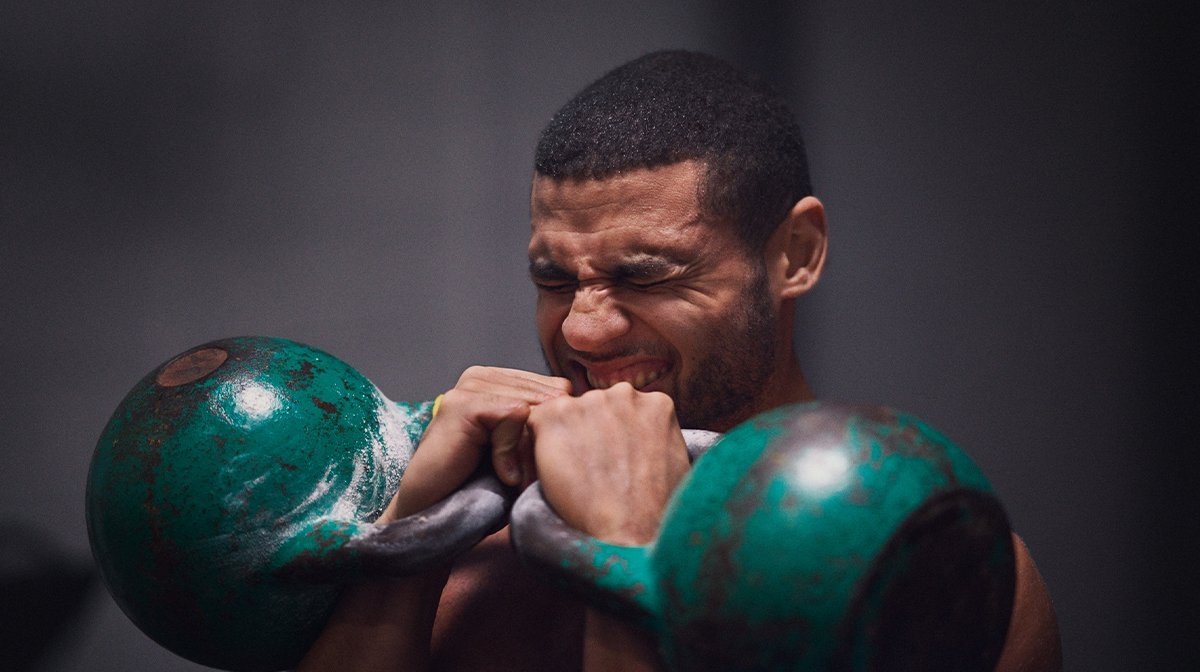 TV subscription services are probably seeing record highs right now, but they're not the only thing your screen is good for. Talking and socialising might not seem easy with social distancing restrictions in place, but why not try something like a weekly online quiz with friends or family, or a virtual escape room?
Activities deemed least beneficial for improved mental health were centered around the arts, with 'Karaoke or Music', 'Creative Arts', 'Diary', and 'Performing Arts' each gaining fewer than 17% of our votes. Whilst 1 in 5 females said that creative arts do contribute to improved mental wellbeing, only 1 in 10 males felt the same way. How else do we differ?
Males hit the gym, females hit the track
When it comes to fitness activities, over 75% of males partake in order to feel more comfortable in their bodies or improve their mood. This is in comparison to 85% of females.
For both genders, body comfort and improved mood were our primary motivations. Whilst both males and females also chose weight training as their go-to exercise to aid mental well-being, the second most beneficial sport for improved mental health differed.
Hitting the gym came in at second place for our male respondents, with 46% of them advising it helps improve their mental well-being. The third most useful sport for males was running, jogging, or walking, which was selected by 40% of the male audience.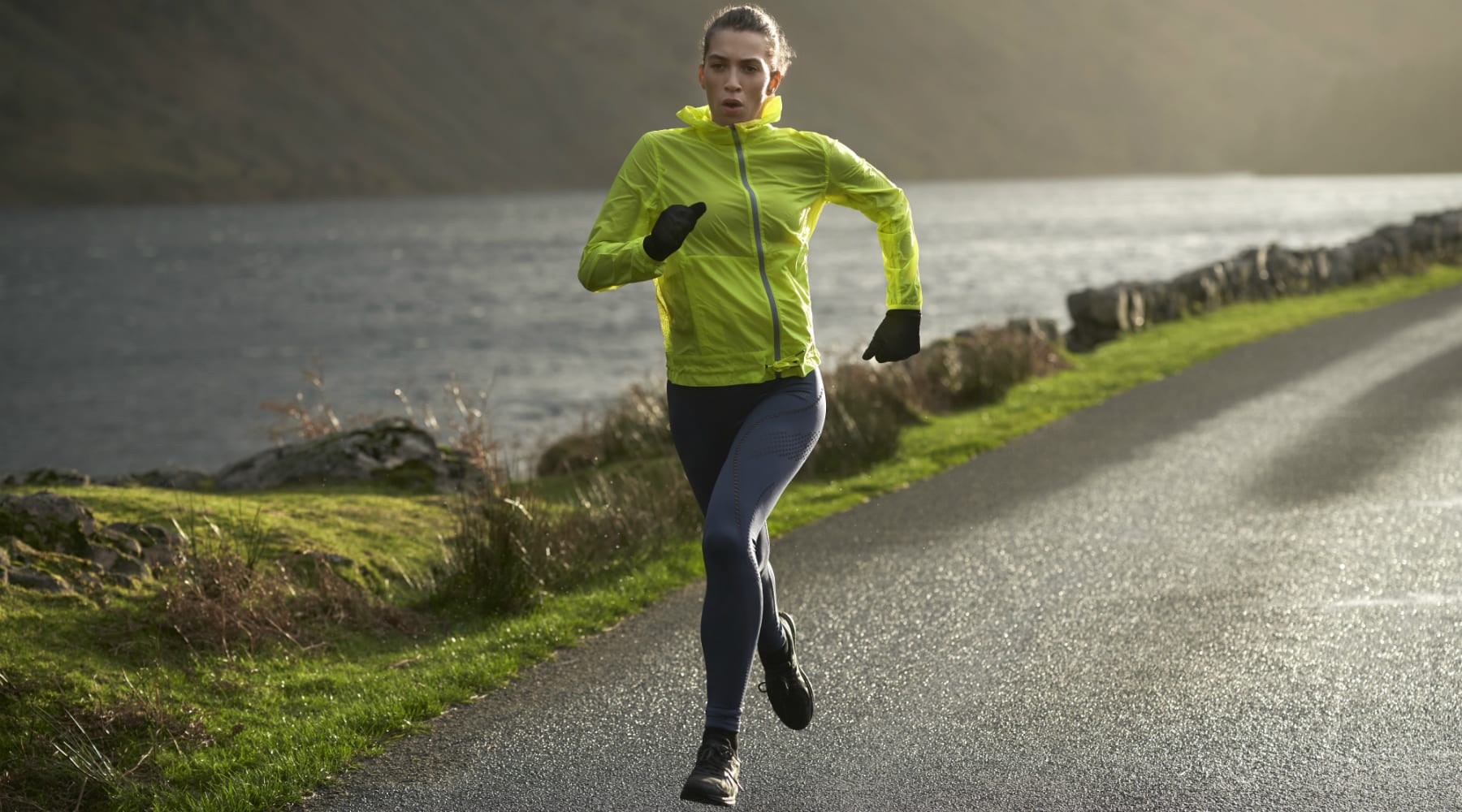 Conversely, hitting the track came in at second place for females, with 60% voting for running, jogging, or walking. Going to the gym gained the third largest number of votes from our female respondents, with 50% seeing it as important for boosting mental health.
The biggest difference, however, was seen when it came to football where 1 in 5 male respondents selected it as good for mental health, compared to only 3% of females.
When considering all activities and hobbies which support mental health, males voted overwhelmingly in favour of exercise-based activities. Film & TV came in third place, having been selected by over 2 in 5 men.
Though women also had gym visits coming in at the top with 68% voting them as important in supporting mental well-being, they voted 2 non-exercise activities into their top 3. 55% of females selected 'Talking and Socialising' as a mental well-being support mechanism, and 40% chose 'Baking or Cooking'. Is it time to get those ovens roaring?
The most polarising activity, however, was gaming. Only 7% of women considered gaming to be an activity that could aid mental well-being, compared to 34% of men.
Can you be too old for football?
It should be no surprise by now that everybody likes a good lifting session to fight back against stress and improve their mood. In every age group we surveyed, over 72% chose weight lifting as their mental health boosting sport.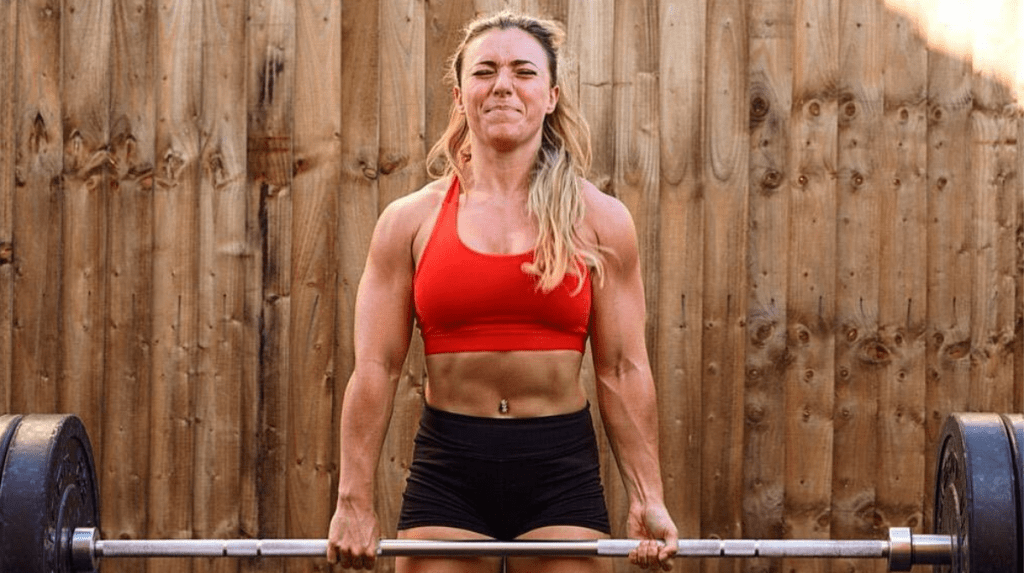 When we look closer, we can see that our under-24s were twice as likely as any other age group to select football. 1 in 4 of them said football helps with their mental well-being, compared to 1 in 8 of 35 to 44-year-olds and only 1 in 10 of over 45s. Is it possible to be too old for football? Conversely, around 2% of under-35s selected golf, whereas almost 1 in 5 of over-55s considered it a mental well-being activity.
Both of these sports get you outside into the fresh air, amongst nature and friends. If you feel like boosting your mood and energy with some outdoor sports, maybe try a greener area if you can and surround yourself with the colour of nature, energy, growth and harmony for some positive vibes.
Take Home Message
Physical activity is a tool that a lot of us use to get in shape, improve our stamina, or maybe even just to challenge ourselves, but it can be so much more. Over 80% of our survey respondents said they use sport and fitness to improve their mood, and 65% said it's a method to combat stress.
We've provided you with the numbers and information, but if you're looking for additional inspiration, head over to our Locker Room, our dedicated online space, where you'll find hints and tips on keeping physically and mentally fit.

Our articles should be used for informational and educational purposes only and are not intended to be taken as medical advice. If you're concerned, consult a health professional before taking dietary supplements or introducing any major changes to your diet.