It's all too easy to grab for that bag of crisps, scoff them down… and feel hungry half an hour later. 
All too often, the most convenient snacks don't match up with our goals, missing out on key nutrients to keep you at the top of your game. 
Well, not anymore. Whether you're after an energy boost, an enviably healthy glow, or better gut health, we've developed a healthy snack that'll help you get there. 
We're talking about Vitamin Bites. These tasty little balls of goodness are packed with all the good stuff, from vitamins and minerals to protein and live cultures. 
Here's a little bit about each pack…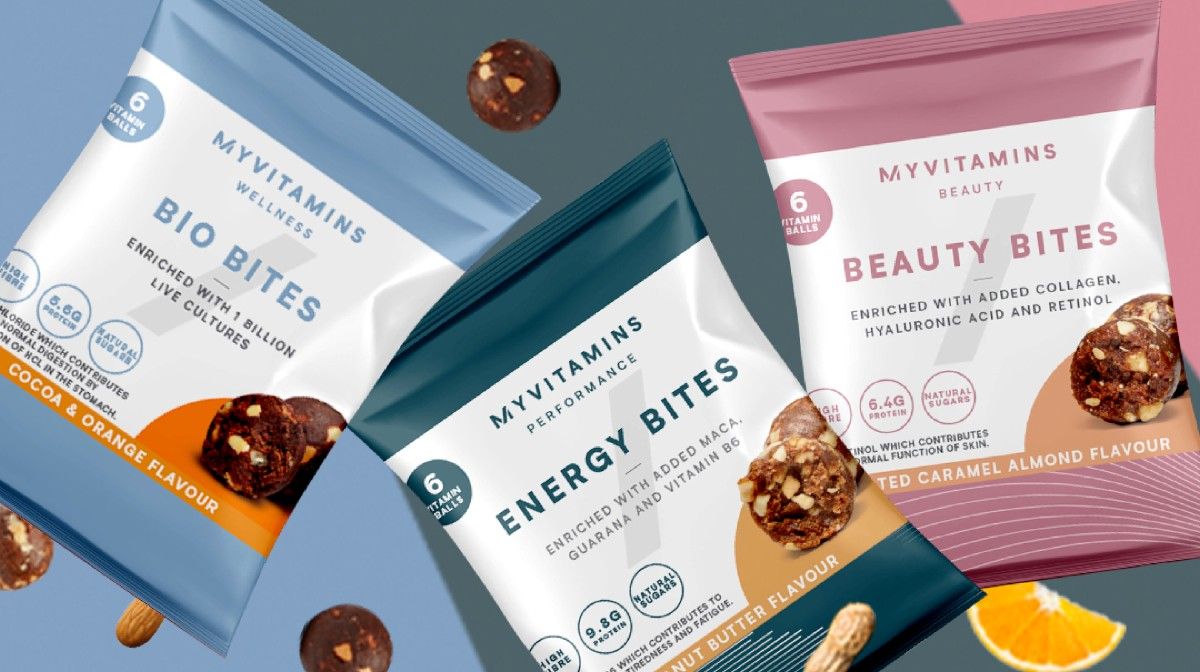 Bio Bites for a healthier gut
Your gut may be having a bigger influence on your performance and overall health than you realised. In fact, a recent study even found that a healthy gut can lead to a longer, healthier life.1  
Bio Bites are the perfect snacking solution to support a healthy gut. Enriched with 1 billion live cultures and chloride, this simple snack supports normal digestion as well as keeping you on track until your next meal. 
Just because it's healthy, doesn't mean it's not tasty either; coming in cacao and orange flavour, you can indulge and help your digestion at the same time. 
Beauty Bites for healthy hair, skin, and nails
Who knew you could snack your way to beautiful? Well, we did and now you do too with Beauty Bites.  
While Beauty Bites are a great source of protein and fibre (would you expect any less from us?), it's also packed with vitamin A and C to support healthier skin from within. If that's not enough, we've also added collagen, retinol, and hyaluronic acid for that extra beauty boost. 
If this still doesn't make this snack worthy of your afternoon hunger, then the flavour definitely will. Salted. Caramel. Almond. That is all. 
If dragging yourself through that afternoon slump is just too much, then you need a snack to stop tiredness in its tracks. 
Energy Bites are not only a great source of hunger-fighting protein and fibre, but are also enriched with vitamins and superfoods to re-energise your mid-afternoons. 
Containing guarana, a natural source of caffeine, and maca for that extra health boost, and B6 for banishing fatigue, you'll be able to blast through your day and through to dinner time. 
Coming in irresistible peanut butter flavour, Energy Bites will satisfy your sweet-tooth cravings just fine too. 
Take home message
Why go for any other snack when you can conquer cravings and feel great all in one bite? So, sit back, open a pack, and let the snack do the hard work for you.