You've been eating healthily all day, then it comes to mid-afternoon, or perhaps post-workout, and the cravings strike. We've all been there. At the time, it might seem like a good idea to scoff a couple of chocolate bars or a family bag of crisps in one go, but deep down you know you'll regret it straight after.
Whether you're a victim of mid-afternoon biscuit cravings or you often find yourself hankering for a post-workout chocolate bar (or two), there are healthy alternatives for your favourite guilty pleasures – that still pack all the flavour.
From the best chocolate bar smart swaps to your favourite afternoon dunk, here are the ten healthiest snack alternatives to satisfy every single one of your cravings.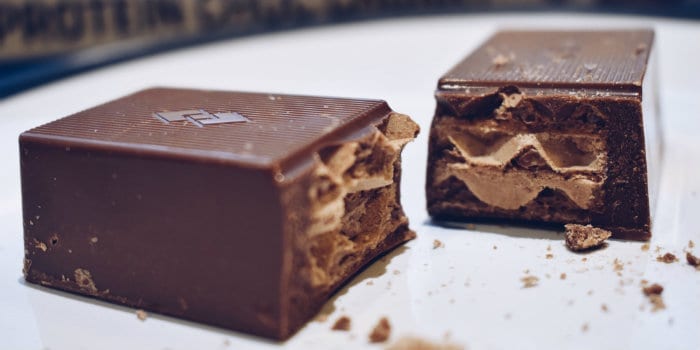 Looking for a snack with a bit more bite? This hearty protein bar guarantees a decadent chocolatey wafer hit – keeping on top of cravings and maintaining muscle mass throughout the day.
Boasting 14g of high-quality protein and only 2.7g of sugar per bar vs. 2.6g of protein and a whopping 21.2g of sugar for the supermarket alternative, grabbing your Protein Choc Chunky to satisfy those sweet cravings is a no-brainer.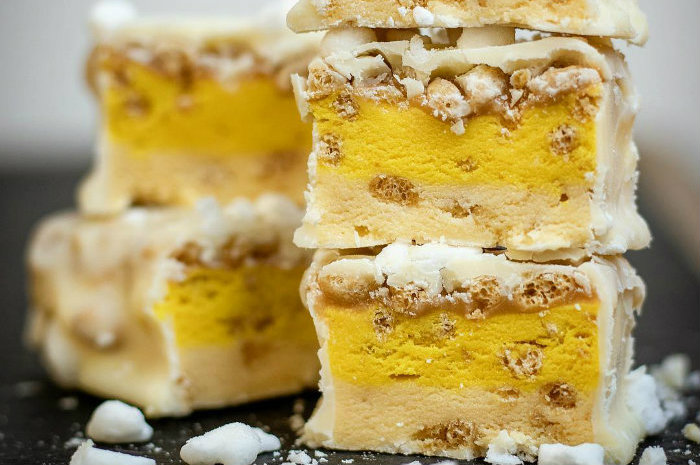 If you're the kind of person that daydreams about having a big slab of sponge cake while trying to stick to your training plan, then it's more than likely that a protein bar as an alternative won't really come close. Until now, that is.
Our 6 Layer Bar not only comes in Birthday Cake flavour for a start, but it's stacked with such incredible texture and taste that you'll find it hard to believe it's a 'healthy' alternative. But with 21g of protein and less than 3.5g of sugar per bar — you really don't need to pass up a second helping of this treat.
Choose from four super-indulgent flavours — Birthday Cake, Cookies & Cream, Chocolate Sundae, and Lemon Meringue.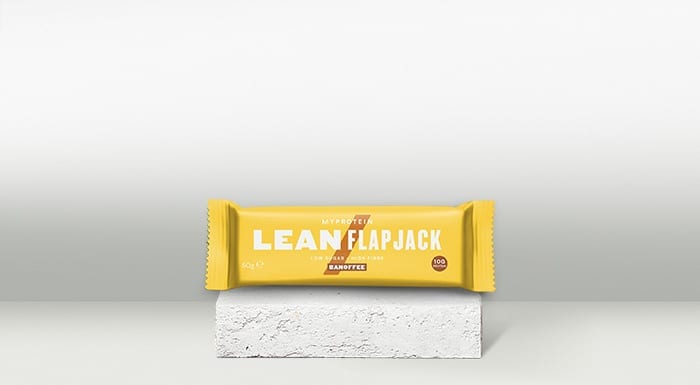 The Lean Flapjack, which comes in Chocolate or Banoffee, comes onto the list with less than 2g of fat and just 1.3g of sugar per bar.
These baked rolled-oat sensations are high in fibre and will satisfy your sweet cravings while packing a 10g of high-quality protein.
4. Best Flavour Booster: FlavDrops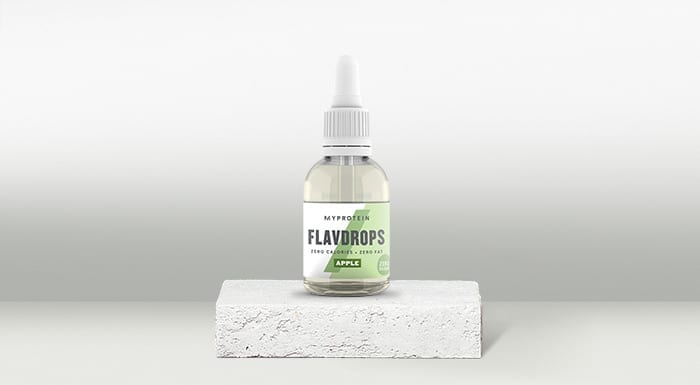 Looking to cut down on your sugar intake without losing the delicious sweet taste? Flavour your snacks and drinks naturally with FlavDrops – the zero-calorie taste enhancer that makes coffees, smoothies, shakes, porridge, and drinks taste delicious.
With over 20 flavours like Chocolate Peanut Butter, Maple and Mocha, FlavDrops contain 0kcal, 0g of sugar and 0g of carbohydrates, making them ideal for satisfying sweet-tooth cravings any time of the day.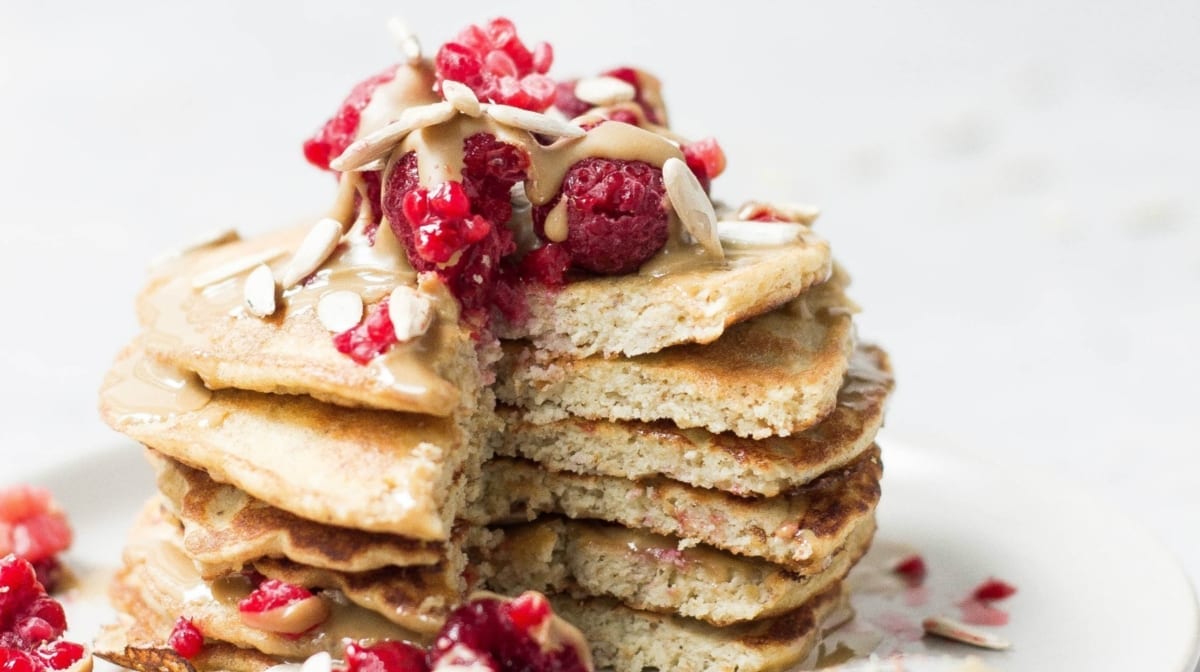 Gone are the days when pancakes had to be jam-packed with the same amount of carbs as your average 12" pizza – protein pancakes are now the breakfast and post-workout food for all fitness buffs.
Packed with a huge 34g of protein per serving, these easy-to-make protein pancakes are the perfect high-protein choice for breakfast, lunch, dinner and dessert.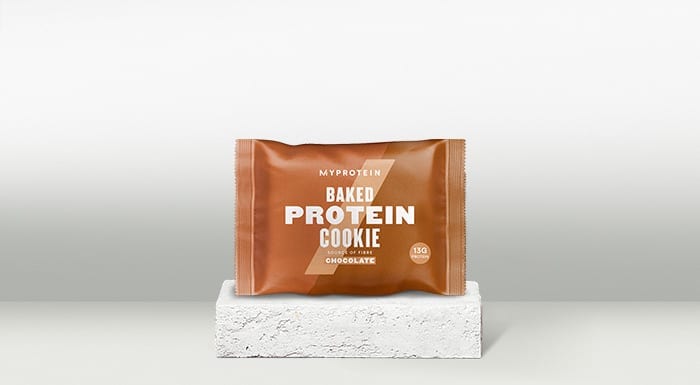 Once you have one of these, there's no going back – you'll never want your biscuit tin to be without a Baked Protein Cookie again.
Created with a rich dough and a generous sprinkling of dark chocolate chunks, these have a truly indulgent taste – and they pack in 13g of protein. Oh, and this is from plant-based sources, so these cookies are totally vegan-friendly. Thank us later.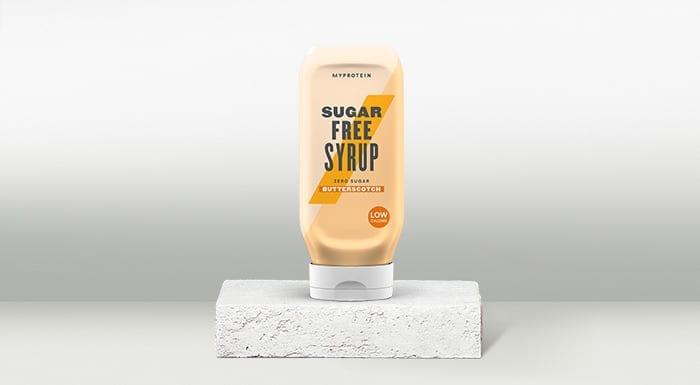 Delicious toppings that actually fit in your diet are hard to come by, but this Sugar-Free Syrup delivers and then some.
Sugar-free, fat-free swaps for all-time favourites like Maple, Butterscotch, and Blueberry – these were made to transform your pancakes, yoghurts, and desserts.
8. Best High-Quality Protein Bar: Carb Crusher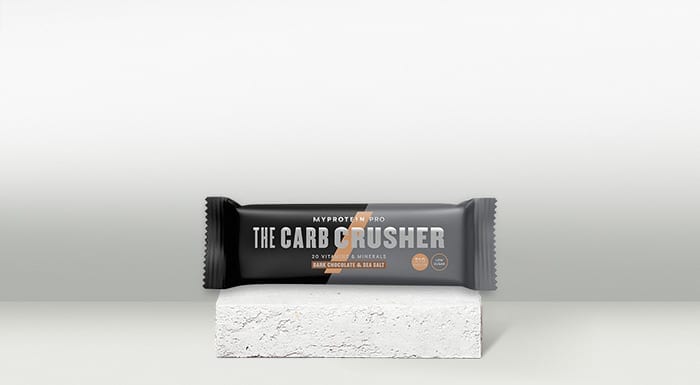 These are the answer to your cravings.
Each Carb Crusher is packed with an impressive 21g of high-quality protein, alongside 20 essential vitamins and minerals. These triple-layered, crispie-topped wonders are low in sugar too.
With flavours like Caramel Nut, Strawberry Cheesecake, and Dark Chocolate and Sea Salt – you'll find it hard to believe these indulgent bars are actually good for you.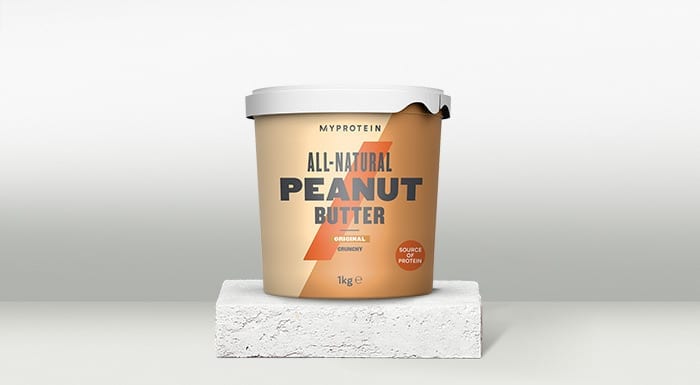 This cupboard classic is crafted from roasted peanuts… and nothing else. Free from any added sugar or preservatives, it's naturally rich in protein and high in fibre for the perfect all-day, any-day nutritious snack.
Spread it on toast, rice crackers, and your favourite fruit, or straight out of the tub, one spoonful at a time.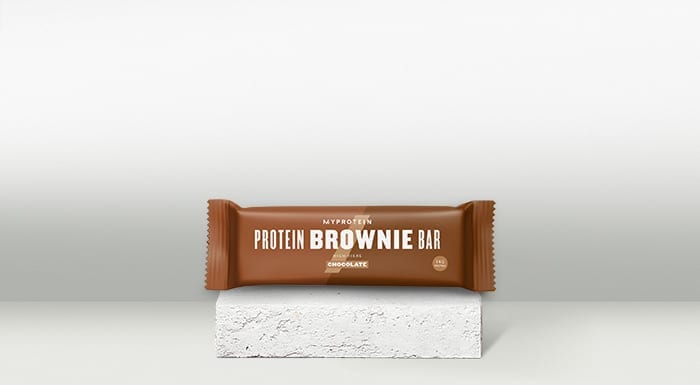 Need something for when the chocolate cravings come calling around 8pm when you're in front of the TV? Don't worry, we've got it covered.
Created with heaps of cocoa powder and sweet chocolate chips, our deliciously indulgent Protein Brownie Bar is just what you've been looking for. And, with up to 75% less sugar than many supermarket alternatives, plus a massive 23g of protein per brownie, you won't have to feel guilty about this treat.
A Take Home Message
If you often find yourself craving a chocolate biscuit during the day, then satisfying these cravings with healthy snacks can be a great alternative. Swapping for a nutritional snack won't derail your hardwork in the gym and provides a boost to your macronutrient intake.
Our articles should be used for informational and educational purposes only and are not intended to be taken as medical advice. If you're concerned, consult a health professional before taking dietary supplements or introducing any major changes to your diet.