Who says you can't have your own Wing Wednesday at home?
---
Find yourself craving all the things you suddenly can't get as easily as before? Specifically, a pint and a platter of wings at the pub with your friends?
Well, don't worry about it — we've got your back with these delicious sticky Asian wings for you to make from the comfort of your own home. And what better time than now to put a new recipe to the test?
Served with a crisp & crunchy healthy slaw, it's the ideal fakeaway dinner to put a smile on your face.
Serves 6
Ingredients
Ingredients
100 g cornflour
1 tbsp salt
1 tbsp pepper
1 kg chicken wings
1 Low-calorie cooking spray
1 tbsp sesame oil
2 garlic cloves (minced)
2 tbsp ginger (grated)
4 tbsp light soy sauce
4 tbsp dark soy sauce
3 tbsp sweet soy sauce
4 tbsp Sugar-Free Sauce (Sweet Chilli)
1 red cabbage (finely shredded) (For the healthy slaw)
4 carrots (grated) (For the healthy slaw)
1 tsp salt (For the healthy slaw)
2 tbsp lemon juice (For the healthy slaw)
1 tbsp sesame oil (For the healthy slaw)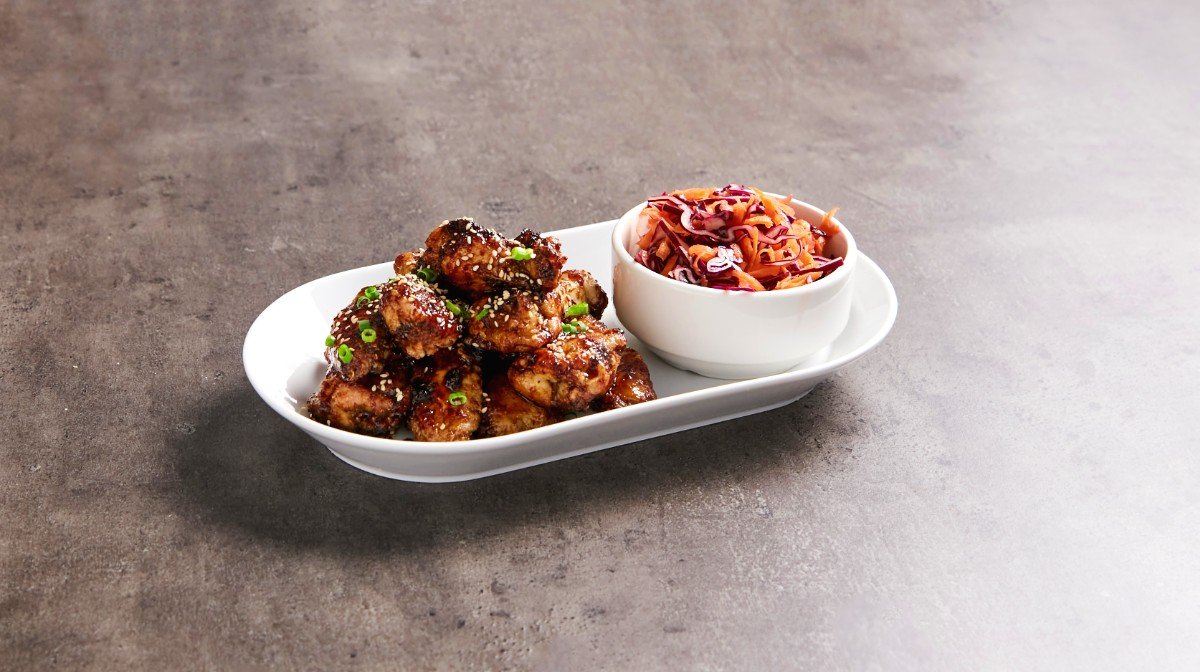 Method
First, preheat the oven to 180°C.
In a large bowl, make the coating for the wings by adding the cornflour, salt, and pepper and mixing well. Then add each chicken wing to the mixture and make sure to turn it about so that it's fully coated in flour.
Place each wing on a baking tray that's been sprayed with low-calorie cooking spray or greased with coconut oil. Then cook the chicken wings for 50 minutes, turning halfway.
Meanwhile, prepare the healthy slaw by adding the finely shredded red cabbage to a large bowl. Add the carrot, salt, lemon juice, and sesame oil — then toss with a pair of forks to make sure everything is mixed well and evenly coated in the dressing. Set aside.
Once the chicken wings are cooked, remove them from the oven and place to one side while you prepare the sticky Asian sauce. Place a large saucepan or wok over a medium heat, then add the sesame oil, garlic, ginger, soy sauce, and sweet chilli Sugar-Free Sauce.
Mix well and let simmer until the sauce thickens and bubbles. Then add your cooked chicken wings — turning them with tongs or a spoon to make sure they are all properly coated. Leave for a minute or two, then remove from the pan.
Stack the chicken wings and serve with a bowl of healthy slaw!
Nutritional info per serving:
| | | |
| --- | --- | --- |
| | Sticky Wings | Healthy Slaw |
| Calories | 508 | 92 |
| Protein | 51g | 2g |
| Carbs | 19g | 16g |
| Fat | 24g | 2.6g |
Enjoyed this fakeaway recipe? Try these next: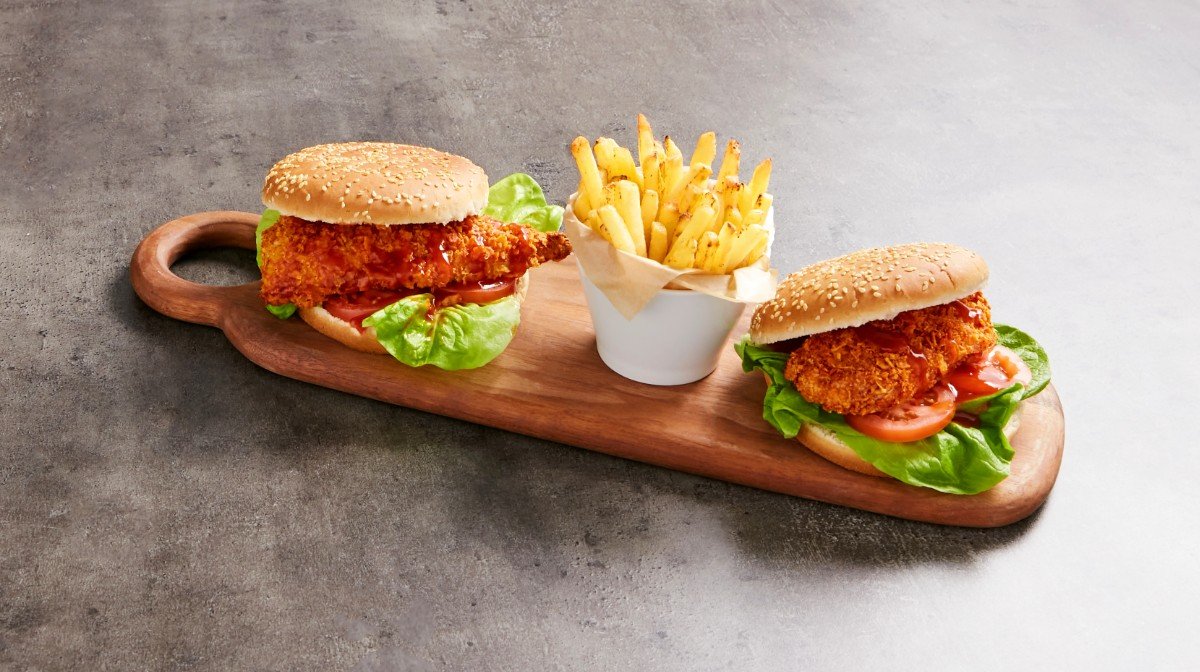 Enjoy a fast food classic from the comfort of your own home.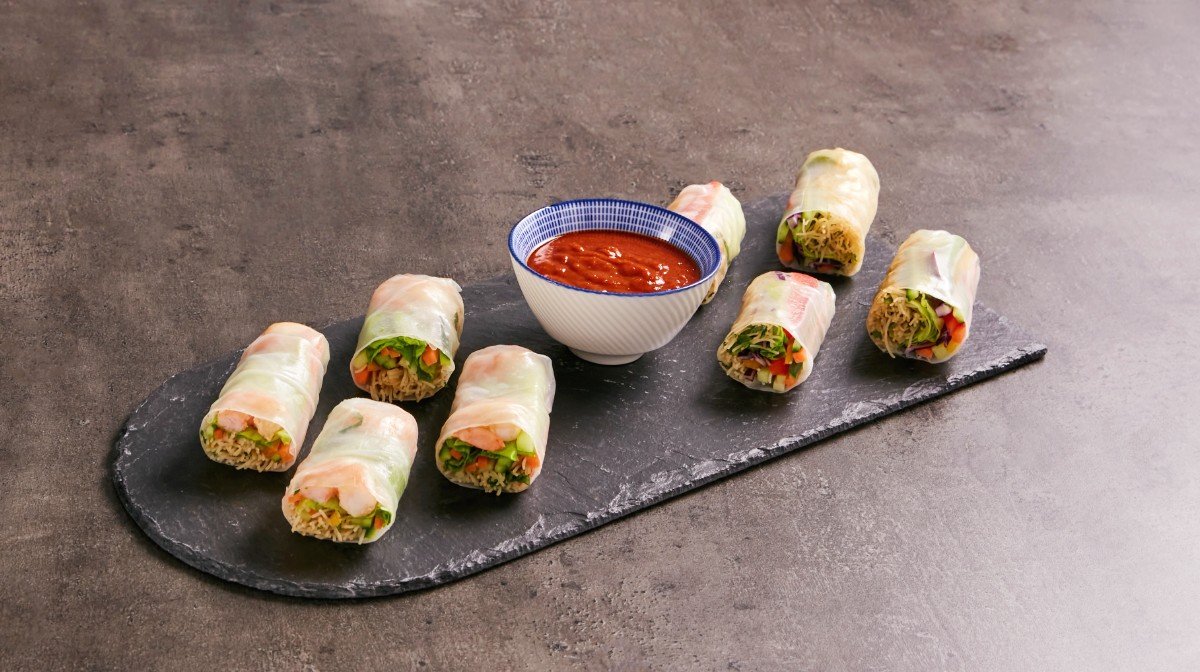 Served with a sauce so delicious, it'll be hard to resist a double dip.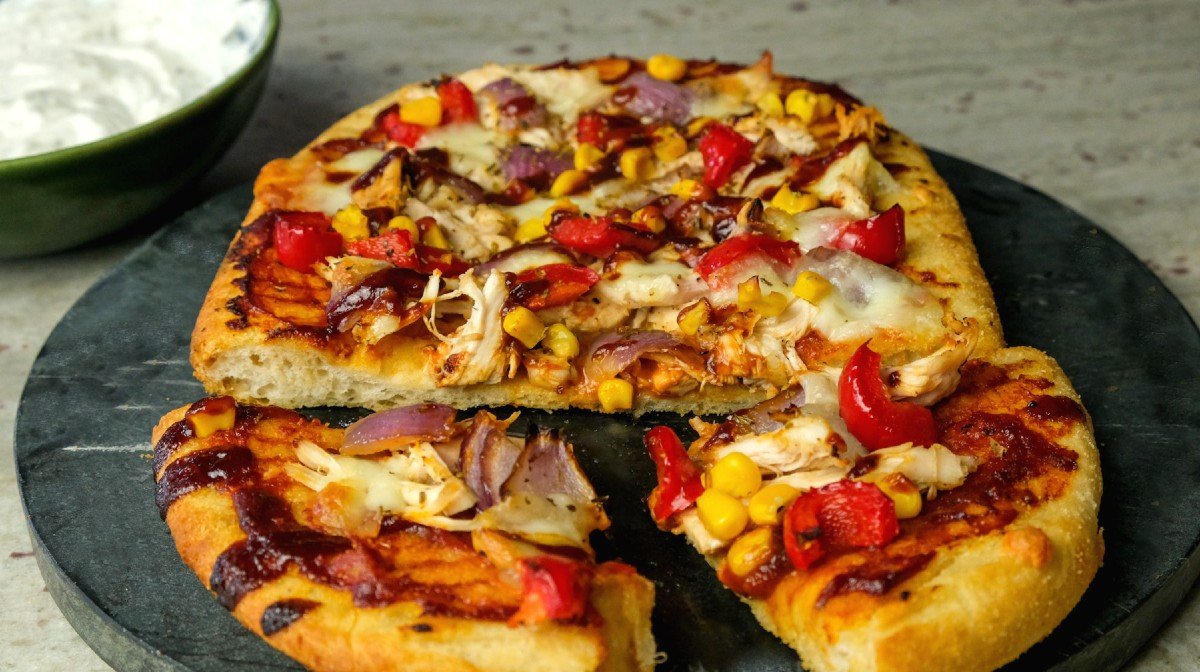 Cut the calories – and cost – of ordering, and make this easy fakeaway alternative instead.