We've almost reached the end of our intense 8-week #MyChallenge and during that time we've seen our 4 brave beginners tackle the highs and lows of a demanding training schedule and a carefully tailored nutrition plan.
Fuelled by proper nutrition, and of course the expert guidance of their professional trainers, we've watched them being pushed to their absolute limits (in some cases you could even say to breaking point).
We've also seen them absolutely working our high-performance gym wear to the max.
Seriously, if you wanted to put our clothing range to the test, we're not sure it gets much more hard-core than stepping into a Muay Thai ring with a former World Champion, or scaling a concrete city scape with a parkour pro.
Here are some of the strongest pieces from #MyChallenge so far.
Forget about being able to handle your average arm day, or even the heat of a HIIT workout — our Performance T-Shirt had to be able to take a tumble through the unconventional moves of parkour training.
Our best-selling lightweight t-shirt was certainly up to the test — made with stretch material, it allowed Stephen full range of movement no matter what wall he was scaling, or flip he was attempting.
Plus, it's super soft-touch and designed for a relaxed fit — because comfort is key when you're trying to focus on your next jump, right?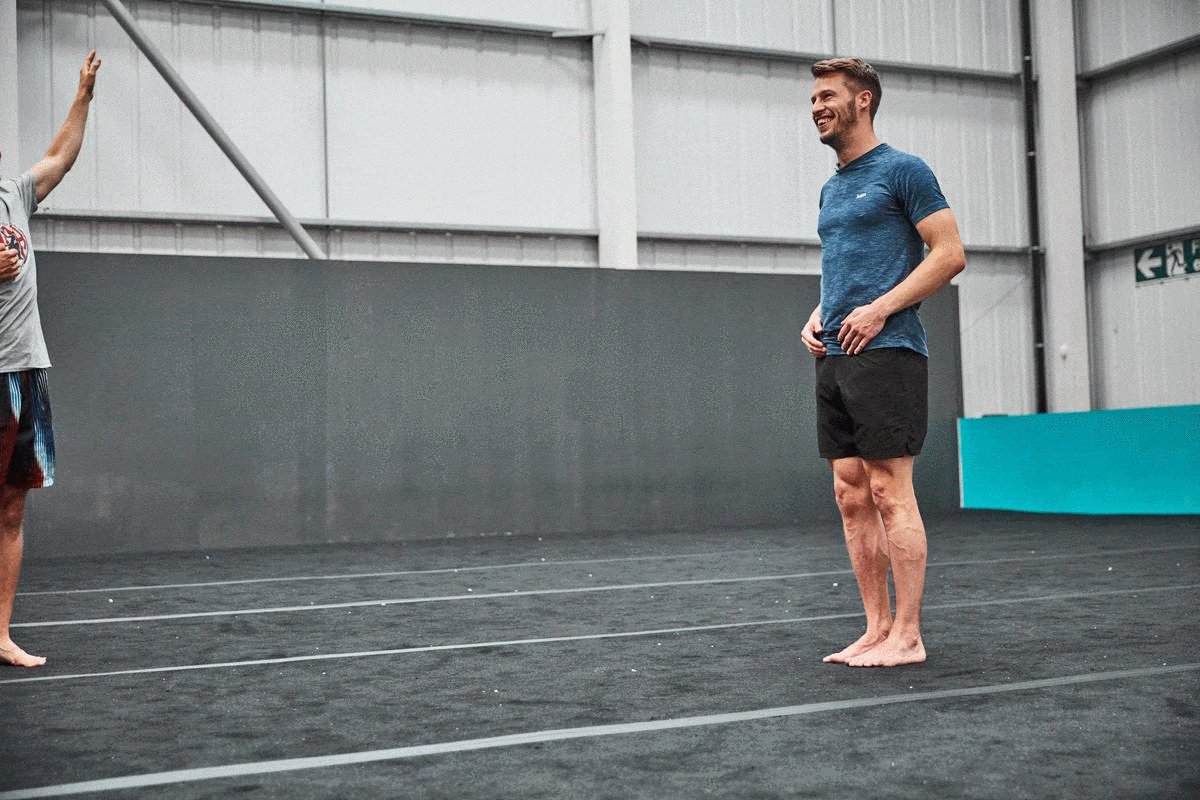 As we've seen from Kiran's vlogs, climbing is a serious full-body workout that really raises your body temperature in a matter of seconds. Support without any restriction of movement is absolutely essential for a successful climb, which is exactly what our Impact Seamless pieces deliver.
Created with striking tonal panelling, both the leggings and sports bra will keep you supported with a contouring fit.