Five weeks into #MyChallenge, Punit was hitting back harder, moving faster, and feeling more motivated than ever. In fact, he was even starting to look forward to his fight at the end of the 8 weeks…
Find out more about his journey so far here.
Last Monday's training session started off like any other, with a tough one on one session with coach, Pan.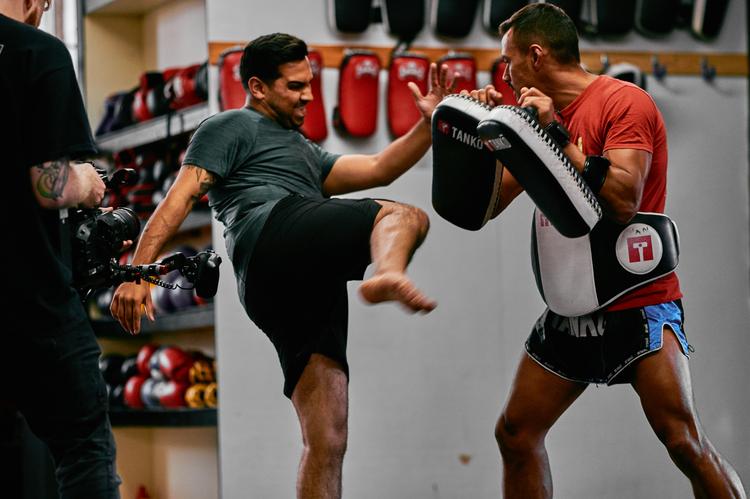 "Starting the session off, the one on one was really tough, but I was feeling really positive and confident about the fight in a couple of weeks. My training is tiring and intense because I have the one on one, then the group session which usually ends with some pretty intense sparring."
"That was also the hardest sparring I've had so far, with person after person, non-stop."
That's also where it all went wrong.
"The injury occurred while I was going for a kick and I just caught his elbow with my toe. I heard a crack and just went down. I've never broken a bone before in my body, which made it something quite emotional as well as a big shock for me."
"When it happened I was just hoping that it wasn't something serious, but I felt like it must be pretty bad."
The adrenalin from sparring and then fracturing his toe was really difficult to deal with both mentally and physically for Punit. By the next day, it was having a bigger impact on him than he'd first anticipated.
"Everyday things have become so much harder which has really affected me a lot. I can't drive or get into the bath tub — I actually thought I'd broke it again trying to get out of the bath!"
I felt like I couldn't work out, but I also couldn't do normal stuff either like walking to the kitchen for a glass of water. It required me to think about things that I've never had to think about before which is just tiring in itself."
"My positive mind set was just gone."
"I was getting frustrated with myself for not being able to do a simple task. Your head wants you to be better while your body just can't keep up with that."
The pain and frustration of having fractured his toe sent him spiralling and wondering what he could do next. Does he go back to his lifestyle before the challenge or try to carry on to some extent?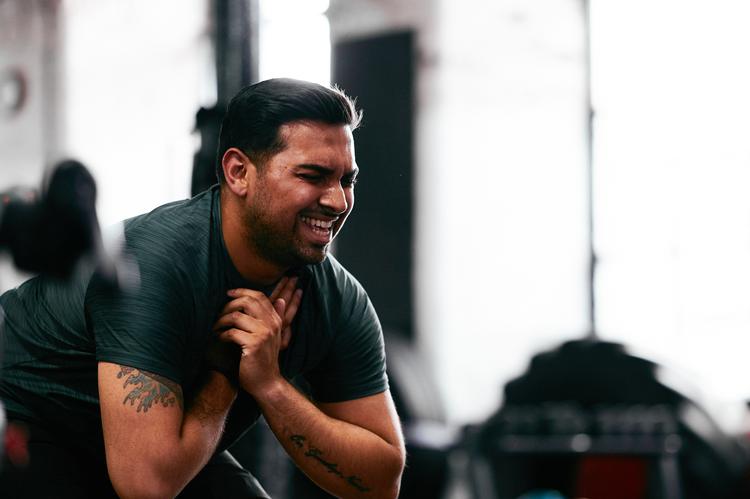 "To begin with, my positive mind set was just gone. I was feeling really depressed because I just felt like I couldn't do anything. That's when my bad habits kicked back in. I binged on bad food for a couple of days just to try and make myself feel better, but then I realised that this was having a negative effect too."
"It's about how hard you can get hit and keep moving forward."
This week, he's reached a turning point. After a few (well-deserved) days of wallowing, he's beginning to feel like he can keep pushing on, with or without his little toe.
"It suddenly hit me when I had really bad stomach cramps from all the pizza. I'd also already started putting on weight again from binging, so knew I had to get back on track."
He's trying to stay positive and maintain a healthy diet which will help with his recovery and keeping the progress he's made moving forwards. The community from muay thai has also been offering their support which has definitely kept him going.
"I've been getting messages off the people from muay thai to ask how I'm getting on and asking me to come back in and say hi. The positivity of training in a place like that is so encouraging. If you have any issues there's people there that'll help and the times when you don't think you can do it, there's always people there in the same boat too."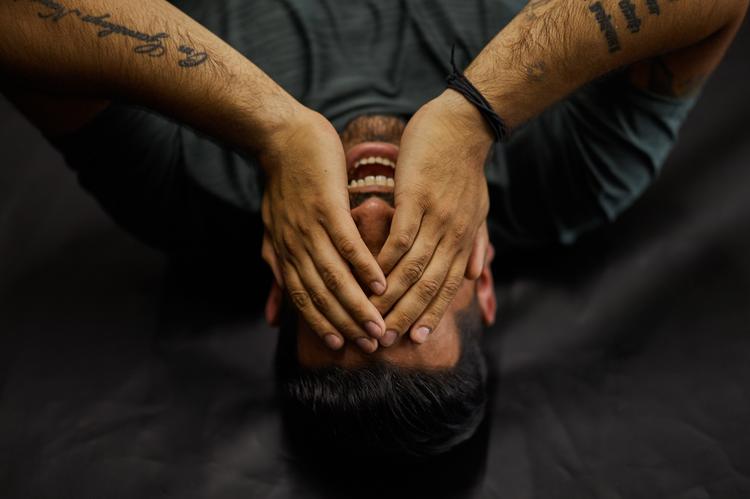 Now he's looking at week six with a new kind of perspective. His main goal is to heal and to not give up just because he can't fight.
"I'm on the road to recovery. I'll try to go to the gym at least once this week to do an upper body workout — that's if I can fit my gym trainers on!"
"I'm also going to try and do home exercises to keep my fitness up. That means doing any kind of exercise that I don't have to use my foot for."
He's even got his motivational quote at the ready for every time the takeaway pizza starts calling, or his toe drives him crazy.
"This quote from Rocky Balboa is seriously relatable for me right now, 'It ain't about how hard you hit. It's about how hard you can get hit and keep moving forward.' That sums it up nicely I think because I've had a knock back but I'm going to keep moving forwards."
There's no doubt that this is Punit's toughest challenge yet, but the fact that he's been able to mentally fight through the pain and disappointment and find a way to build himself up from his injury is pretty impressive.
Want to find out more about Punit's #MyChallenge journey? Read these next…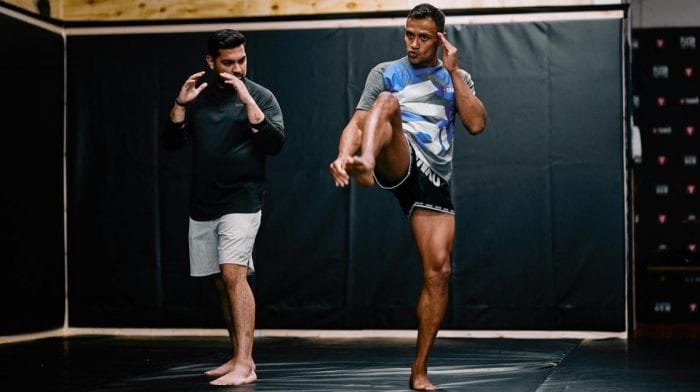 Find out about everything that's happened so far.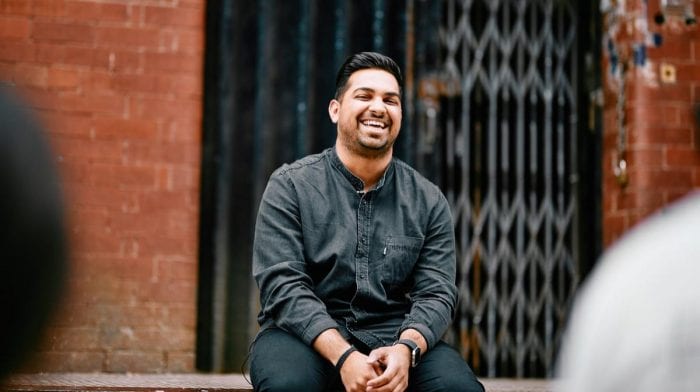 Punit's taking on an intense 8 weeks of Muay Thai. Find out why.