With the PM announcing that gyms could be reopening in a mere matter of weeks, we're keener than ever to know what it'll be like as we step inside for the first time in months.   
While many of us have adapted well to home workouts, there's no denying that we're seriously missing all that extra kit and our gym buddies.  
While some are ready to fight through the January-like influx of gym goers when the doors open, others aren't keen to go back at all, with worries it's too risky. There are so many questions to be answered and fears to be quelled before we don our gym gear and head out to our local.  
To answer some of these and find out exactly what it'll be like, we spoke to Anytime Fitness, who have clubs all over the country on how they're getting ready for reopening.  
Check out their video for a sneak peak at what Anytime Fitness gyms will look like.  
New gym, new rules
First off, let's get to grips with some of the rules you're going to have to stick to while at the gym. Those of you who struggle to rack your weights have a lot to learn.   
Anytime Fitness told us, "We're sure that our gym-goers are really excited to come back, and we've made some changes to ensure the gym space is kept clean at all times, and members will stay safe."  
Most of the rules will seem pretty obvious and new habits that we're already used to by now.  
"Members will be expected to wash their hands upon entering the gym and clean equipment thoroughly between uses using the additional hygiene stations provided in clubs. While many gym goers wipe down their equipment after use, members will be expected to clean kit specifically using the sanitising stations we've provided and adhere to social distancing measures."  
Along with washing your hands, just like everywhere else, you'll be made to keep your distance too. Anytime Fitness are making this nice and obvious with floor markings.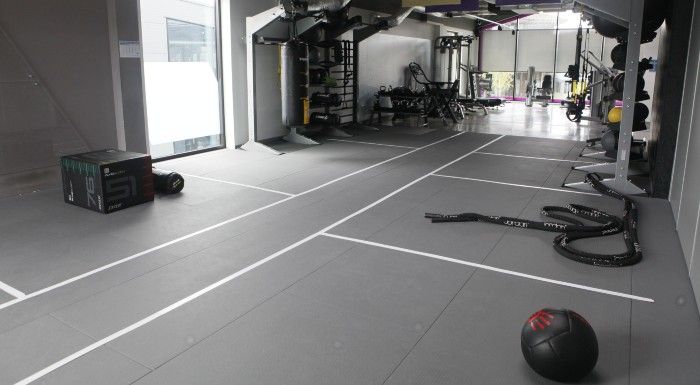 "Clear limited capacity zones are marked on the floor to make following social distancing guidance simple and easy."  
To keep these rules in place, they'll be limiting the amount of people inside at any time, but if you plan ahead, this shouldn't mean being turned away.  
"Each club may have a capacity limit depending on their size so members can comfortably social distance. There will also be an option to use our Gym Reservation System to book your workout in advance for the clubs that need it, to ensure no one is disappointed by turning up to a full gym. Members will have to check the Anytime Fitness website for details of clubs participating."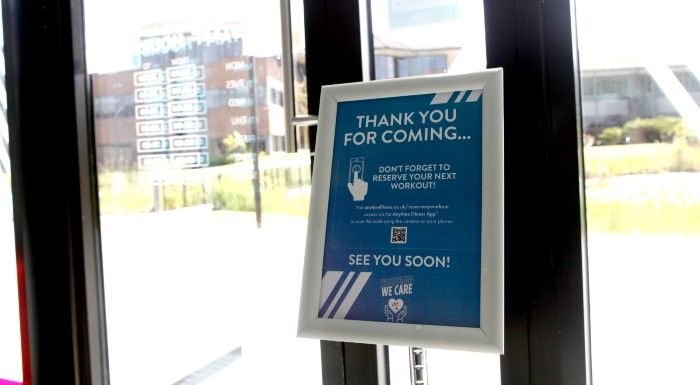 What are they doing to keep us safe?
While it's down to us to act sensibly, Anytime Fitness will be doing everything they can to help too.  
"Managing the amount of people in the gym will ensure the safe management of social distancing guidelines. This, along with marked flooring creates clear spaces for members to use. Hygiene and additional sanitising stations will enable the gym and equipment to be clean for members to do their workout."   
They've also been making sure their staff are ready for reopening and to help you out with sticking to the rules. They've also got the tech to keep the hordes of gym goers under control.  
"Our club teams have been trained on the management of social distancing as well as the hygiene requirements that need to be carried out regularly. Our gym reservation system will be managed by club management, as well as monitoring the number of members in a club at one time with our touch free key fob entry system."  
Staff have also been trained in better cleaning methods, with specialised cleaning chemicals being used too.  
"Cleaning measures will be highly important when we reopen and therefore, we have specific cleaning protocols for staff. We've increased the frequency of our cleans, whilst also using EN1276 and EN1500 certified chemicals to ensure a safe and hygienic environment."  
You may have seen that some gyms in other countries have introduces plastic screens, but Anytime Fitness have explained why they won't be using these.  
"Because of the space available in our clubs Perspex screens are not required between kit. These screens in fact may support the spread of COVID-19 as they increase potential touch points and cleaning. Equipment layouts will be adjusted to manage and ensure social distancing whilst exercising so members can feel at ease and safe in our clubs."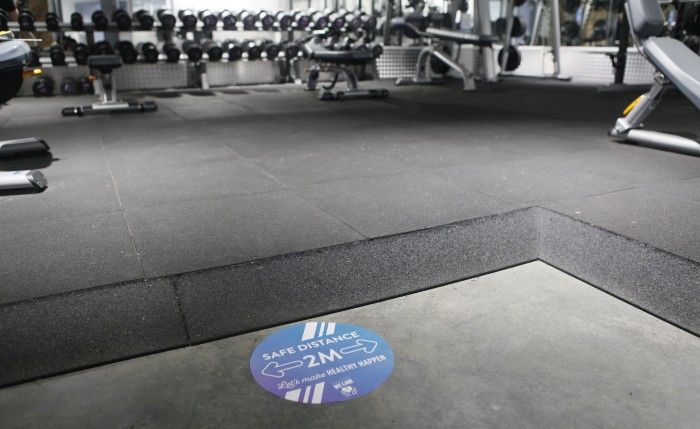 Can I take classes?
While plenty of you like to lead your own gym sessions, spin and HIIT classes are what made up many of our weekly routines before lockdown. So, will you be able to go back to them when the gyms reopen? If you book a class, you might find that they're a little more scarce and the class size is smaller too.  
"We will be limiting back to back group exercise classes and each class will have lowered capacities to reflect social distancing."   
For some classes, you might even need to bring your own kit and classes that share equipment may be a thing of the past.  
"It will be advisable that members bring their own kit such as mats, and we will limit/remove any classes where members will need to 'share' kit. We also will not be running back to back classes, to allow time for the studio to be cleaned after use."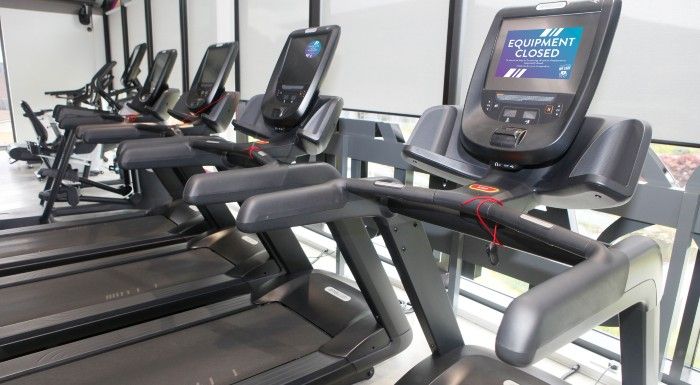 What's the risk?
Even though all this is in place, we know that some of you will still be worried about about getting back to the gym. However, Anytime Fitness are confident that it can be done safely and have looked at everything in great detail.  
"We are comfortable that our clubs pose no further risk than that of retail or hospitality. We have given great thought to ensuring ventilation, equipment layouts, and hygiene products are fit for purpose in a Covid world and beyond."  
That doesn't mean they haven't faced some challenges though, specifically on getting specifics from the government.  
"Unfortunately, we have not of yet had confirmation of an opening date, the PM last week announced that indoor gyms were not in the group of businesses to reopen on the 4th of July. This was really disappointing to us as a sector as our framework is submitted by UK Active is both comprehensive and backed by science."  
"Our biggest challenge is a lack of commitment from the government on a date for re-opening and signing off the sector framework to confirm a gym being covid-safe. Once we have both we believe we are in a position of strength to serve our members and communities."  
Take home message
Just like other public indoor places, gyms like Anytime Fitness are doing everything they can to make it as safe as possible for their members who want to work out there. The question is, will members be able to stick to the rules too?  
While some of us may be quite used to home workouts by now, there's no doubt that once the date is announced, many of us will be counting down the days until we can walk back through those gym doors.