Written by Sarah Curran
---
Top Gift Ideas For Valentine's Day
---
Valentine's Day is the perfect excuse to treat yourself to some new kit! Here are some of my favourite picks that I love! Or, if you are struggling with gift ideas for your partner, we have everything you need!
---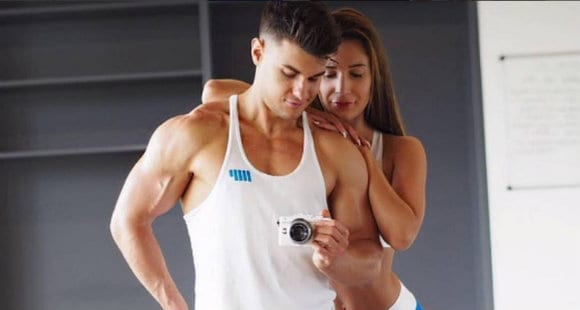 ---
We all know the convenience a good whey protein offers as a post-workout snack, but it is also great for baking too. Available in numerous amazing flavours, this whey protein goes down a treat! Why not bake something special this Valentine's Day?
---
After a tough workout, we all need a little TLC. It may be uncomfortable at the time to roll out those tired muscles, but boy does this roller do a great job. It's basically a personal masseuse post-workout!
---
These bands are brilliant for glute and mobility training, but also for anyone trying to build up their pull-up numbers. They are super compact and can be used to train anywhere!
---
Struggling with your deadlifts and grip? These padded lifting straps are here to save the day. They are super easy and comfortable to use, and you will find you are able to shift even more weight with them on you! Give them a try and watch your personal best increase!
---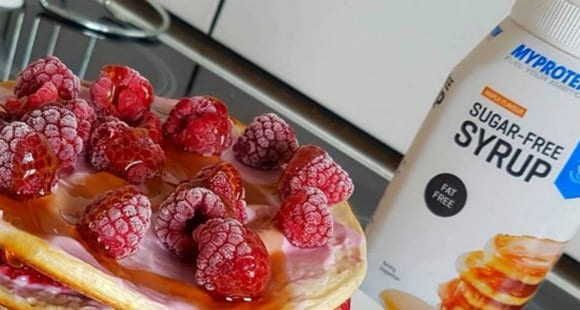 ---
This is one of my favourite products from the Myprotein range. It is great to mix in with yoghurt or to drizzle on top of a freshly made stack of protein pancakes. It also tastes great when added to your proats. The syrup comes in a variety of flavours including butterscotch and passion fruit, it's a must have for your cupboard this Valentine's day!
---
This gym bag is roomy enough to fit your gear in, but not so big that it gets in the way. Super stylish and in a baby pink shade, it will get you to and from the gym in style.
---
This yoga ball is a great addition to any home gym. It is brilliant for ab work and also other exercises. These balls are also fantastic for pregnant ladies and will help you to maintain good posture throughout your pregnancy.
---
If you have a day of travelling ahead of you, this eight meal backpack has you covered. You can comfortably fit in your day's food while keeping it cool, alongside some extra space for drinks at the side. It comes with all the containers and ice packs you need to keep your meals fresh and ready to go throughout the day.
---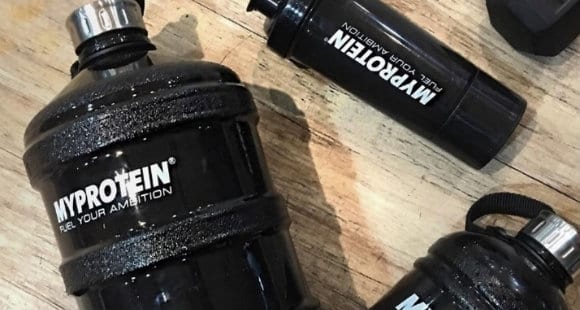 ---
This cute funnel is attached to a keyring making is super easy to bring with you on the go. If you want to add some supplements to a narrow necked bottle this funnel will save the day and prevent you wasting precious supplements. You no longer have to worry about making a mess and spilling them everywhere.
---
We all know keeping hydrated is super important, but it can be tough to keep on top of your daily water requirements. This gallon bottle makes it easy to track how much you are drinking and will also ensure you won't get caught short on the go for drinks.
---
Super compact yet effective for a workout anytime or place, this skipping rope is a great companion for any warm up or training session. Why not try teaching yourself a few skipping tricks so you can get fancy with your footwork next time you are at the gym!
---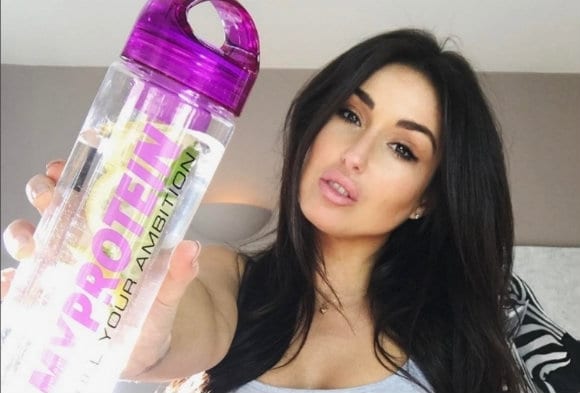 ---
Bored of plain water? Why not try adding some sliced lemons to this fruit infuser and enjoy some delicious low calorie drinks through the day.
---
Our articles should be used for informational and educational purposes only and are not intended to be taken as medical advice. If you're concerned, consult a health professional before taking dietary supplements or introducing any major changes to your diet.