---
The Best Time To Train
---
Starting your day with a good workout is the perfect way to give your whole day a boost. Studies have shown that exercising early provides tons of benefits to your health and wellbeing. Morning workouts kick start your body's energy usage, so you'll maximise your calorie burning potential throughout the day. You are also likely to feel increased concentration levels, and find your memory has been sharpened.
Not only that, but feel good endorphins will continue to course through your body once your workout is over. So you may well find your day gets an injection of happiness and positivity.
Of course, for those who aren't morning people, an early workout can be a challenge. Here are our top tips for rising and shining:
---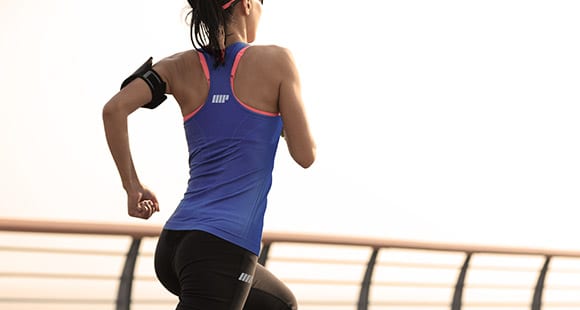 ---
Set Your Alarm Even Earlier
If you are a fan of the snooze button, simply saying "get up with your alarm" probably won't make a difference. When you set your new alarm time, factor in your usual snoozing to make the routine more realistic. If that doesn't work, you'll have to move your alarm to another place. Having to get up out of bed to switch it off is your best bet. Once you're actually up, you'll be more likely to make a move.
---
Have Your Workout Planned Out
Don't rely on morning-you a to do any thinking. Plan your workout or find an online workout tutorial to lead you through your AM exercise. Lay out the appropriate gym clothes the night before, so all you have to do is roll out of bed.
---
Pick an Early Bird to Train With
Everyone knows at least one morning person. Rope them into coming on a run, or to a class with you. The pressure of letting someone down besides yourself should motivate you to get up. You may also find you try harder when another person doesn't accept the excuse "but it's early!"
---
Keep it Quick
If your later workout routine is 2 hours long, don't panic. You don't have to start doing your normal routine twice a day to get the benefits. Try a 15 minute HIIT session to get your blood pumping in the morning. You won't have to factor in getting up too much earlier, but you'll still reap the benefits of a morning workout.
---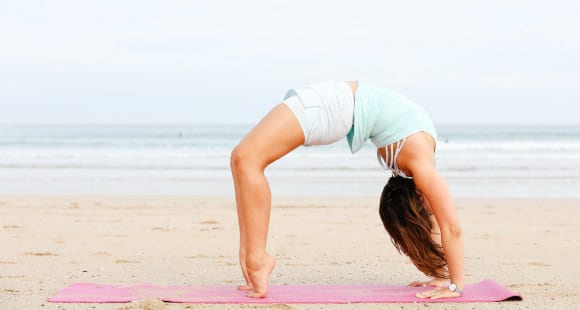 ---
Keep it Chilled
If a morning HIIT workout makes you want to hide under the covers, perhaps something more soothing would suit you. Try a short yoga flow or a deep stretch to start your day. You won't experience the same daily calorie burn. However, you will benefit from increased feelings of positive wellbeing. Your posture is also likely to improve, and your muscles will feel engaged and warmed up for the day.
---
Treat Yourself
Of course, a big greasy fry up will undo a lot of the progress you'll make in the morning. However, other treats can be used to bribe your morning self. Buy a great smelling shampoo to wash off your workout. Or treat yourself to a protein breakfast to help your muscles build and recover. Protein pancakes or peanut butter and fruit smoothies make perfect starts to the day.
---
Our articles should be used for informational and educational purposes only and are not intended to be taken as medical advice. If you're concerned, consult a health professional before taking dietary supplements or introducing any major changes to your diet.