Written by Charlotte Campbell
---
Shake Up Your Running Routine
---
Cardio is fantastic for fitness. It boosts your heart and increases your lung's capacity. For those trying to lose weight, running is a simple way to burn those calories. Not only that, but running is often cited as positive for the mind, too. It allows you to clear your head and gives you a nice hit of endorphins.
However, if you've become complacent in your running routine you could be doing yourself a disservice. Of course, frequent running is always going to be better for fitness than no exercise at all. But if you have hit a plateau, give these techniques a try. Shaking things up could set your fitness results soaring.
Not only that but varying your workout can stave off boredom. If you find yourself rolling your eyes or thinking of excuses to cancel a running date with yourself, it's time to spice things up.
---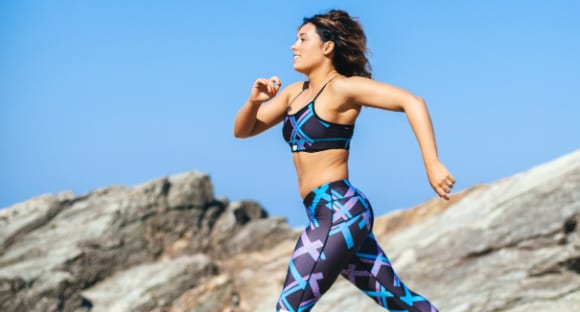 ---
HIIT It Hard
High-intensity interval training can drastically shake up your running results. Alternate 2 minutes at your normal "comfortable" pace (one that you could sustain over a long distance) with one-minute blasts of sprinting as fast as you can go.
Even seasoned runners find this a very challenging workout. Of course, the more you improve the faster your sprinting will become, keeping this variant an intense workout. As you feel yourself improving, you can also reduce your comfortable pace time. Try going to 1 minute 30 seconds comfort to 1-minute sprint, then to equal parts sprint and comfort pace. When you're ready to go hardcore, go for 45 seconds comfort to 1-minute sprint. If you're STILL not satisfied, up your sprint times.
If you're more of a long distance runner, you might find it refreshing to have a shorter workout every so often, too. Do your HIIT session for 20 minutes maximum.
---
Weight For Your Workout
Incorporating weight training with your workout will blast your calorie burning potential through the roof. Get like a soldier and load up a rucksack with a light weight to give your legs a challenge. Alternatively, get some dumbbells or easy to carry weights and curl as you go. Sometimes recreational runners can feel their arms don't get a full workout. This should put paid to that!
Make sure your posture is on point to work your muscles correctly.
---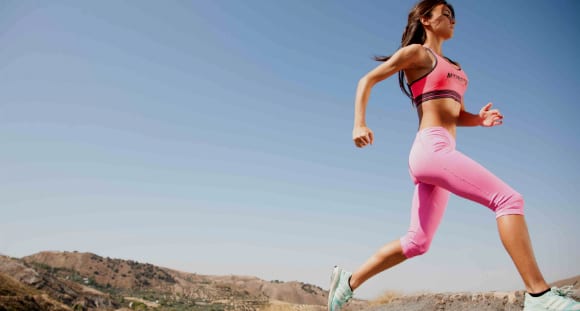 ---
Jump For Joy
Add some leaps and jumps into your running routine to give your glutes a boost. Try doing a shorter run than usual whilst lifting your knees high with each step. Alternatively, include a leap every 10 steps. Additionally, a jump reaching for the sky every 10 steps will give your obliques a hit.
Yes, you might feel like a fool. But no-one will be laughing when your derrière is like steel.
---
Side Step to Success
To give your inner thigh a tightening up, side step for part of your run. Alternate 10 minutes of running to 5 minutes of side steps at the same pace.
Make sure to give your muscles an extra stretch when you are deviating from an established routine to avoid any issues.
---
Our articles should be used for informational and educational purposes only and are not intended to be taken as medical advice. If you're concerned, consult a health professional before taking dietary supplements or introducing any major changes to your diet.