Training for a fitness competition is a really exciting time – however, there's no doubt that it can be pretty challenging both mentally and physically.
It's inevitable – you're pushing yourself out of your comfort to become a better person of yourself. Reaching that end goal will definitely change your mentality for the rest of your life.
Having previously prepped for a bikini competition, I've compiled a list of tips and tricks that I swear by to help with a much smoother prep whilst maintaining your sanity!
---
#1 Build your metabolism up before you diet down

By taking care of your metabolism in the off season, you can make competition season and prep a lot more enjoyable for yourself. The more calories you are consuming before you diet down the better, as this means you have a bigger calorie cushion to chip away at as you diet down. Build your metabolism up as much as possible off season, while keeping any body fat gains to a minimum.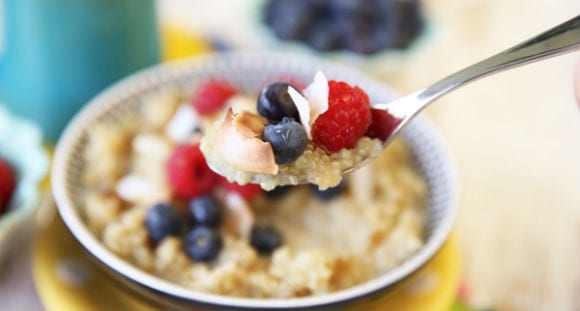 This will also mean you won't have an excessive amount of fat to drop when the time to cut arrives. You can build your metabolism up by gradually increasing your food intake and macronutrients on a weekly basis. If you gain weight, hold off adding more food until it stabilises. This will limit any excessive gains in body fat while increasing your metabolic capacity at the same time!
---
#2 Be realistic

Before you pick your competition, take a realistic evaluation of where you are at right now and how long you will need to get to where you want to be.
Competition prep doesn't have to be horrific, and your health is your wealth which means it should be your priority at all times. Choose a competition that is within a realistic time-frame for you to get stage ready the healthy way.
---
#3 Drink plenty of water

Making sure you drink enough water is crucial in prep, not only will it keep your skin clear and body healthy but it will also help prevent water retention.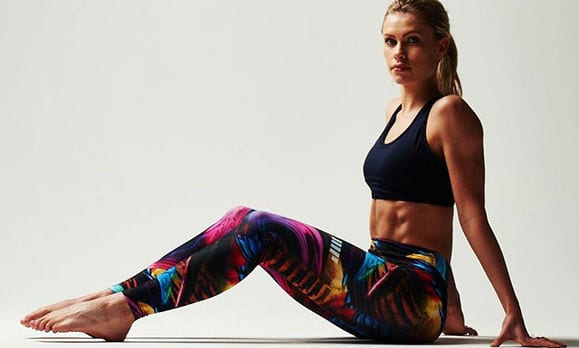 You also won't be able to train as hard if you are dehydrated and keeping hydrated will help keep your appetite in check.
---
#4 Don't cut too many calories too fast

Don't take a huge chunk of calories out in one go. Cut your calories gradually so that you reduce your food as slowly as possible.
This will leave you with plenty of leeway to cut some more out if our progress stalls.
---
#5 Increase your cardio gradually

There is no need to do endless amounts of cardio, even when you are in competition prep. Cardio is a fantastic tool for dropping your body fat, but if you overdo it becomes counterproductive.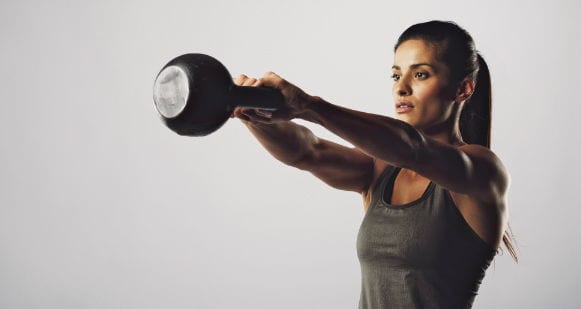 By introducing cardio gradually during your prep, you can get the maximum amount of progress from a minimum amount of cardio meaning there is no need for two a day sessions or spending hours on the treadmill.
Why not try incorporating a bit of kettlebell training for a cardio/strength combination!
---
#6 Consider hiring a coach

An extra set of eyes can make a huge difference during prep, and it can really take some of the pressure off having someone design your workouts for you and help you monitor and adjust your macros.
If you do decide to get help from a coach, make sure you pick someone with experience and knowledge that will have your best interests at heart.
---
#7 Trust the process: take progress pictures!

Taking progress pictures is one of the best ways to monitor your progress during competition prep!
Your mind can play games with you, especially in the last few weeks and you might think you have stalled with progress, but the opposite may be true.
Progress pictures will help you keep an objective view on how your prep is going, and also help you understand what works best for you and what doesn't.
Why not try taking one at the end of every week?
Taking them on a Sunday might just give you that extra motivational push for the week ahead and gear you up for meal prep!
---
#8 Supplement wisely when necessary

BCAA's are a fantastic supplement when you are dieting down as they will help you retain lean muscle mass in times of calorific deficit.
The more muscle you maintain, the better you will look on stage and the better your metabolism will be. I also like to use some whey protein post work out for recovery and some glutamine to keep my immune system strong.
---
Take home message

These are just a few tips I have found really helpful when you are preparing to diet for a bikini competition.
There is no need to starve or be miserable, you can enjoy your competition prep and still bring your best package to the stage!
Our articles should be used for informational and educational purposes only and are not intended to be taken as medical advice. If you're concerned, consult a health professional before taking dietary supplements or introducing any major changes to your diet.