Written by Jack Boardman
---
Summer Training
---
Before you sprint off into the sunset, maybe take a moment to check your fuel tank to make sure that you've factored in how the heat will affect your energy reserves.
The risk of sunburn and other related issues surrounding sun exposure aside, the extra heat of the sun's rays on your skin can cause you to overheat and potentially exhaust your muscles sooner than when exercising indoors. Heat cramps are also a common side effect associated with running in the sun. As with headaches and nausea, these are all often caused by dehydration and low blood sugar.
These needn't be deterrents to training outdoors, but rather a few things that you can prepare for or avoid altogether by staying hydrated. Cardio in and outside will dehydrate you, but where there is sun and heat you'll need to up your efforts and be conscious of drinking more water.
---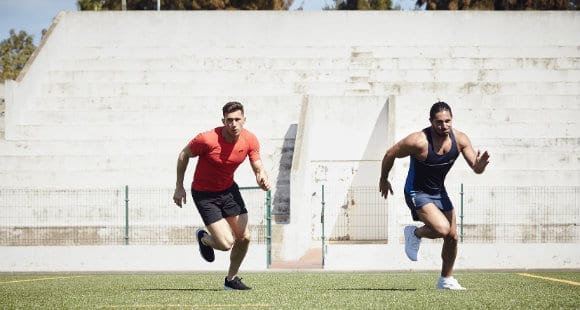 ---
When it comes to outdoor exercise you need to think about the calories that you're burning. Chances are, you're thinking exactly about that very thing. If you're off outside to get in a sunny cardio session, one of the many benefits, as you already know, is a number of calories you'll burn.
The difference with exercising in the heat is that it can have an unanticipated effect on your body. In colder climates, and indoors where the temperature is regulated, your body is more in control of regulating its own temperature. Because of this, you can work out longer, faster, with more control. This will effectively burn calories.
In the heat, you may well be sweating before you pick up the pace if the sun's hot enough. This doesn't necessarily mean that you'll be burning calories, even if you're sweating and losing water. Calories are your energy reserves and running outdoors may tip that balance so that you burn more than you would when exercising inside. Because your muscles work harder to work at their usual pace in the heat, they use up more energy.
---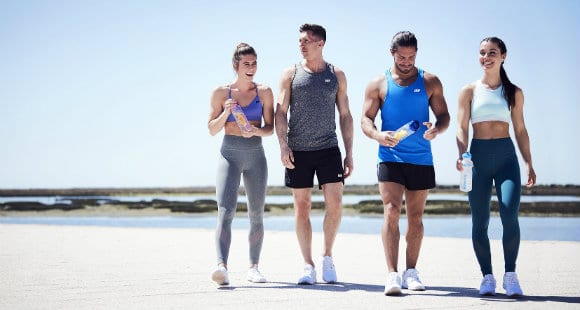 ---
Sports drinks are a good solution for a quick fix, but exhaustion may be averted by ensuring you get your energy in before heading out. The same applies for after you exercise.
Exercising in hot climates has been proven to leave people neglectful of food after. In other words, when you're hot your appetite isn't as big as when you exercise in the cold. However your body and your appetite play tricks on you, there are facts that you can stick to. You know that you'll need to get your protein in order to recover and fuel your muscles. Isolate whey protein shakes are a great way to get the much-needed protein and sugar absorbed quickly into your system.
Obviously, it is most certainly not our intention to put anyone off outdoor exercise, rather we encourage you to fuel your ambition and see that you set off and finish with the right nutrition when your body needs it.

---