Boxing has long had a reputation for being one of the most efficient sports for those looking to build their fitness levels. Among all athletes and sportspeople, boxers are among the very fittest. Boxing requires both cardiovascular stamina and powerful strength. So it is no surprise that boxing based workouts are incredibly popular in home and gym-based workouts.
The popularity of boxing inspired exercises has grown significantly over the past 20 years, especially among women.
So what makes it so great, and can you benefit from it?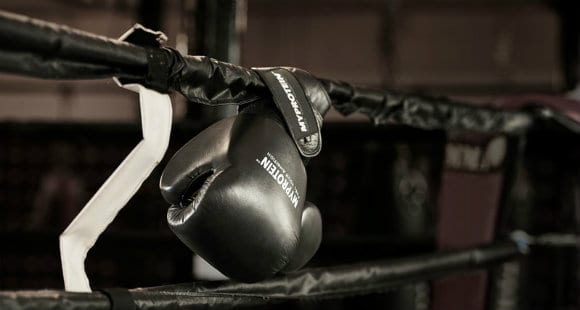 What Is Boxercise?
Boxercise is a fitness class based on popular training methods used traditionally by boxers. It is not a "product" style fitness class like Zumba or Bikram, so classes can be incredibly varied.
Often, classes will include skipping, shadow boxing and activities like punch balling. Some classes are set to music, like a step class with a boxing slant. Others are more intensely boxing related and are more like boxer training without any physical contact.
Some of the most authentic and effective boxercise classes involve HIIT style circuits. These powerful bursts of high octane exercise mimic the rounds boxers endure when fighting in a ring.
The main difference between most boxercise classes and actual boxing training is you will not be expected to spar or train against someone else. So you can get as fit as a boxer without risking a broken nose!
Boxercise classes can be taken in gyms or at specialist boxing gyms. There are also a number of boxing based workout DVDs and YouTube tutorials if you'd rather try it out at home first.
Classes are generally unisex although you may find some that are gender specific, or for children. Many classes are mostly cardio based with some resistance training. However, you can also find opportunities to try a class that builds weight training with boxing elements.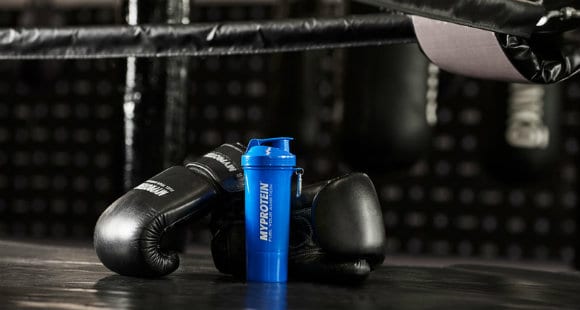 How To Shadow Box
Shadow boxing is an incredibly popular technique when training a boxer. The concept is fairly simple. You are boxing either an imaginary opponent or, more commonly, yourself. You can focus on your shadow on a wall, or a mirror to help you spot your strengths and flaws as you train.
A common misconception is that you are just practising the moves on your own and could almost do it with your eyes closed. But the key to using shadow boxing successfully is that you are watching yourself and working on your technique and precision. In the same way, you watch your posture when using a squat rack or doing deadlifts, so you should do the same when boxing.
This not only improves your boxing skills but ensures that you avoid developing injuries from poor posture and encourages greater workouts. For example, making sure you always have your guard up means you are working your upper body efficiently at all times.
To try out shadow boxing on your own, ease in slowly. You don't need to do 12 rounds of every move you've ever watched. Try focusing on a certain aspect of your boxing that you would like to improve on. For example, you might want to work on your jabs. You could spend a whole round just perfecting your jab technique. Or, you may want to work on your pivots and not be on the offence at all for one round.
Start your round lengths at one and a half minutes. As you improve, build them up to three minutes. This is the standard length of a boxing round.
As you get to grips with shadow boxing, build up some combinations to practice. You might want to do three minutes of jabbing with your left hand, then pivoting and uppercutting with your right.
To get a proper workout, ensure you are boxing as though facing an opponent. Be powerful in your reaches and fast with your movements.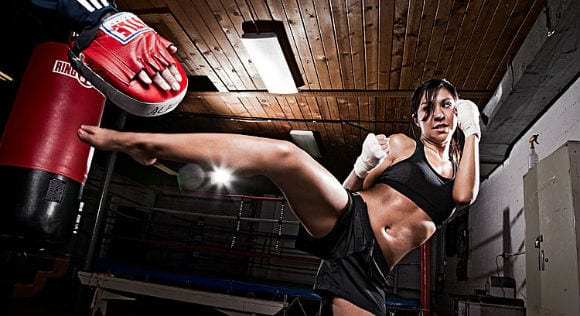 Boxercise Workout Ideas
A great tool to help you with your boxercising is finding a timer that fits your workout. If you like working out to music, you can find playlists with three-minute indicators built into the song so you don't have to turn off the timer or reset it and lose momentum.
After a thorough warm-up, work on a combination of right hook, left hook, right jab, left jab. Do as many as you can without losing precision.
Intersperse your rounds of shadow boxing with a round of skipping at three-quarter capacity to keep your heart rate going and your calories burning.
To add another layer, you can alternate the skipping intervals with shuttle runs. For this, you'll want to get as many lengths of your workout room in within your round.
Another combination you can use is rounds of a right jab, then ducking as though to dodge that jab, and rising with a left uppercut. Repeat with a left jab, then ducking it and rising with a right uppercut. Again, do as many as you can in a round without losing technique. This will work your upper body and core.
Are you ready to try boxercise? Whether your goals are burning fat or building muscle, you can try out these workouts wherever you are.