What's the secret to sticking to your guns and reaching your goals? So many of us start out to make an improvement every year, but not so many of us see it out. So, how can you commit to making a serious change?
Whether your goal is to lose a few pounds put on over the colder months, run a marathon, or meet your lifting PB, the ethos remains the same. It's less about there being a "secret to success", or about your goal itself, and more about your attitude and the concrete steps you take to get there.
Sam Robinson, a dedicated functional fitness champ, has shared how he's managed to push himself further than ever through his will to work hard and do everything required to get him to where he wants to be.
It's time to look those resolutions in the eye and reach the end of the year with some serious sporting achievements…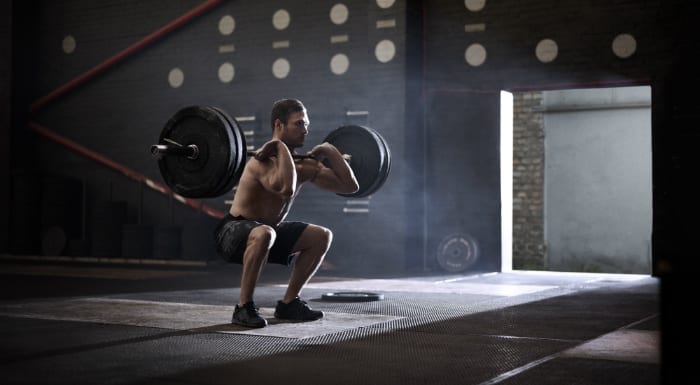 In My Zone:
Clarity is the first step in realising your goals. You need to have a clear picture of what you want, as well as when you want to have achieved it by. Clearly planning out how you're going to get yourself there, isn't just good for working out how you're going to get there, but also for making it seem achievable.
Being able to visualise yourself reaching the finish line, or lifting that extra 20kg is what will keep you going on the days where you don't want to train. Also, looking back at where you've come from is excellent motivation.
Sam says, "If I have a bad day, I just remember why I'm doing it and accept that my numbers won't be the best. I ruptured my Achilles in January, so I was training with a boot on for 5-6 months before I had to learn to walk again. If I'm struggling, I just think back to how much more difficult training was in those times."
Fuel Your Ambition:
The old saying "you are what you eat" was never truer than when trying to realise your fitness resolutions. If you want to train hard, you need to eat well to fuel every movement and improve your body composition to make that extra mile, or ounce of muscle.
Sam says, "I make sure I eat enough, get enough sleep, drink enough water, stick to my plan and don't do anything extra." So, keep it simple and you'll find it easy to stick to it.
It's not all about the physical fuel, though – it's about that mental fuel too. Thinking about why you want something, or why it's important you accomplish it is what gets you out of bed for that early training session, or opting for a balanced meal over a bowl of ice cream. Maybe your challenge is to raise money for charity – think about all the people your challenge will help if you just keep going.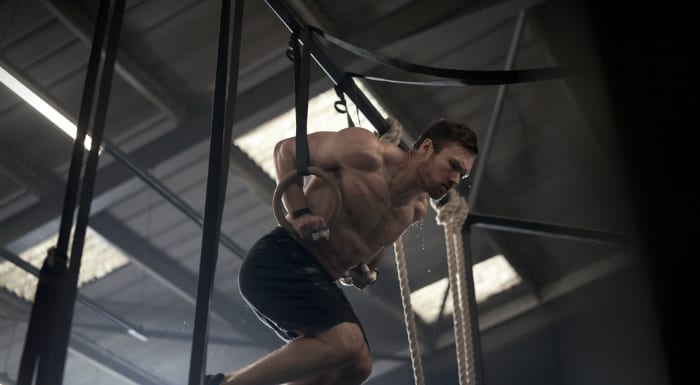 Bring the Passion:
Let it become something that you truly love – enjoy the challenge and the feeling of achievement at the end of a tough workout. Being passionate about something also means being positive about it. While a positive attitude helps, taking positive action is what will drive change and improvement. So, make it something you love and let your passion drive you forward.
"What drives me to be better is knowing that every day I am getting better at everything. My recovery for my bad leg is at about 90%, yet I'm still getting PBs. What motivates me is knowing that my numbers will only keep going once I'm at 100%. I also love the competition floor atmosphere — you can't beat it."
I Am My Competition:
Comparing yourself to bikini clad models on Instagram isn't going to leave you feeling like your achievements are as tangible when they really are. Equally, comparing your gym achievements to guy whose job it is to spend a day in the gym is equally flawed if you work a 9-5 job as well.
You are the only one you should be comparing yourself with. For example, compare the you that couldn't run a mile with the you that's running 10 miles — that's a result. Take measurements —whether it's of your body, sprint time, or kilos lifted — and build on this. This is also the only way to plan your next steps and improve, by breaking your own PBs.
Sam says, "I always have my own game plan and never pay any attention to what anyone else is doing. Someone will always be better than you at something, so it's important to know that if you're giving it you best efforts, then that's enough."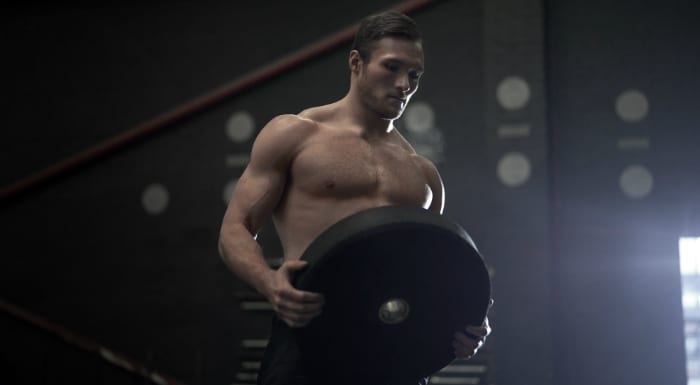 Break My Records:
Set a goal. When you meet it, set another one, and repeat. There's always another step you can take to improve. Pushing yourself to break a PB is a great way to get motivated too — whether it's to run your furthest distance, or to score a goal in every match, or to reach a new weight goal.
It all starts with making a goal and working out how you're going to get there. If you follow every step you've set, then your goal can quickly become a reality. A personal best, or achievement shouldn't be a dream, it should be something attainable if you work hard enough — you can always set another when you meet the first one.
"I was told by the physio that I wouldn't be able to compete for at least a year. However, just last month I qualified for my first functional fitness Sanctioned Event in the elite category, competing for a place at the Games in 2019. I wanted to prove that you can come back from an injury into a very competitive playing field."
Celebrate My Success:
Celebrate your wins no matter how small they seem. Every achievement is a step in the right direction. Don't celebrate in a way that's detrimental to your training, but with a new pair of trainers for your first half-marathon, or a new gym bag to carry all your kit.
Sam says, "I always make time for friends and family at the weekend. That balance is really important as I feel I perform better when I'm at my happiest."
As Sam has said, celebrating your success also means knowing when to take a break. If you've been training hard, your body will need a rest day – this is celebrating the success of a tough session with a day off. Overdoing it will only stunt your success with injury and exhaustion, so know when it's time to appreciate your body's hard work and take a rest.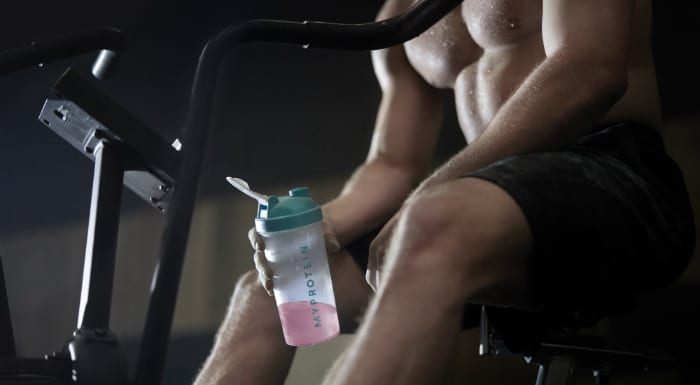 Take Home Message
Sam has shown that despite the odds, you can come back from anything to reach your physical peak. Now you can take your ambitions and make them a reality. With some hard work, planning, and commitment you'll be amazed by what you can achieve.
Remember that your achievements are your own — be proud of each step that you take and remember that sometimes taking a break is as important as the tough training that you've put in.