RUGBY LEAGUE | Weight Training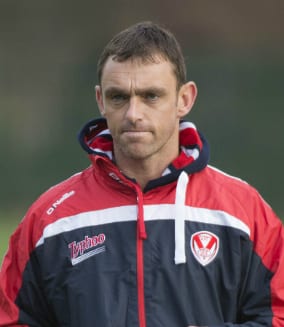 Head of Strength and Conditioning at St. Helens R.F.C, Matt Daniels has an outstanding level of knowledge when it comes to helping performers to compete at the highest level of one of the world's most demanding sports.
We value Matt's expertise and are proud that he is part of the Myprotein team; both choosing our products to fuel the defending Super League Champions and offering his expertise to you, our customers, through 'The Backroom' guest articles.
Rugby League is a high-speed multi-direction collision sport and as such, weight training forms one of the major foundations of physical preparation.
Muscular strength and power are vital components required to be a successful rugby player not only from a performance viewpoint (tackling/sprinting/jumping) but also as an injury prevention tool.
The length of the Super League season means that the strength and power development of the elite player is difficult but vital.
When we design the gym programmes for the squad it is important that we take into account a number of aspects, including:-
Injury history
– Playing position and typical positional requirements
– Training age/experience
– Strengths and weaknesses both gym and physical performance based
– Training load
– Players/Coaches expected outcomes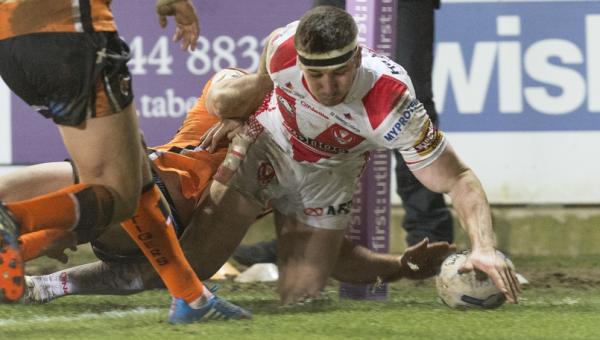 Rugby League Training Strategy
One of the main objectives of weight training in developing athletes should be technique, improving body/limb control, joint stability and then begin to make strides towards developing appropriate muscle size, strength and power required for rugby. Due to the nature of the sport, periodisation is difficult but manageable in broad outlines through the use of monitoring both of the workload and the individual.
At Saints, we would typically work through the progression of:
Strength endurance
This training is completed as part of the player's off-season home programme alongside a reduced carb, high-protein diet – Myprotein's all-in-one recovery formula Hurricane XS is a perfect supplement for these requirements.
Players are typically given the home programme before the end of the season alongside their off-season nutrition plan.
Most of the strength endurance sessions are circuit based activities.
Strength
This work typically begins on the players' return on day 1 of pre-season.
During week number one of pre-season, we test the players' current gym based strength/power.
The majority of the squad will then work to develop maximal strength over a five to six week period.
The players will then be re-tested to see how they are progressing individually; the results of which help to dictate the direction of their next training block which, for the vast majority, will be power phase.
Power
This phase is when we try to convert the maximal strength gains made into explosive actions.
Depending on the individual/playing position these sessions may contain full power programmes or a combination of strength and power.
Strength Maintenance
This usually begins for most in the early stages of the season until the initial adjustment to week in week out playing load is overcome.
Again, this is established through monitoring individuals' wellbeing, daily markers and session exertion feedback.
Obviously, within the group, certain individuals will sit outside of the typical outlined plan.
Some of the younger players will be on a hypertrophy programme initially to increase mass or someone with excess body fat may stay on circuit based activities.
However, with most of the exercises allocated it is important that they are functional and mimic movement patterns that players would typically encounter/require in a game.
The above exercise needn't be performed in the field – many gyms have power plates and straps that can be adjusted to perform a range of strength-building exercises.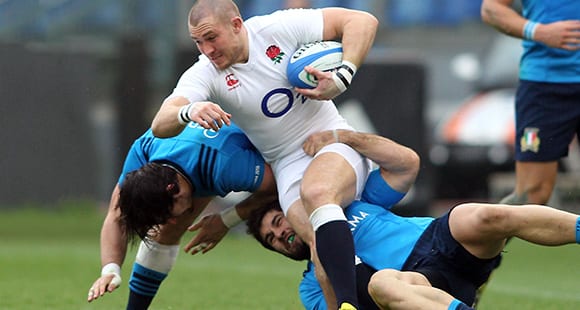 Pre-workout and Post-workout
Rugby League training
Getting prepared to make gains both during and after Rugby League training – both on the field and in the gym – really is as important as the session itself!
An effective, targeted supplement to consume before training is Myprotein's new pre-workout, MYPRE.
The new formula offers a significant increase in strength to power through your training.
Our favourite post-workout supplementation is Myprotein's Recovery XS, due to its ability to effectively refuel and replenish the muscles of even our stronger players after the demands of strenuous exercise.
Recovery XS allows you, as an athlete, to ensure that every workout counts towards your goal of gaining the strength to build your desired physique.
Train right, supplement right – and reap the benefits!