The only team in the Super League from outside of England, the Catalans Dragons became the first non-British team to win the Challenge Cup since the competition started in 1896. That's a pretty big accomplishment. A rugby player's level or fitness, strength, and motivation is incredibly admirable and something that we'd all love to emulate, whatever your sport. Well, now you can with all the tips from the Catalans Dragons training programme.
As Myprotein is fuelling the Dragons' training and matches for the next two years, we caught up with their Head of Performance, Richard Hunwicks, who has been in the business for years to find out how to train like a pro player.
Hunwicks is behind the successes of Leeds Rhinos in 2011 and 2012, as well as having worked within the England programme with current Dragons Head Coach, Steve McNamara.
We've asked Hunwicks to share everything there is to know about their training periodisation and intensity, in order to get a glimpse of the hard work that goes into an epic win.
Use his years of experience to help you plan your own training session, so you can smash your PBs and stay strong, whether you play rugby, on a different sports team, or simply want to reach your own individual goals.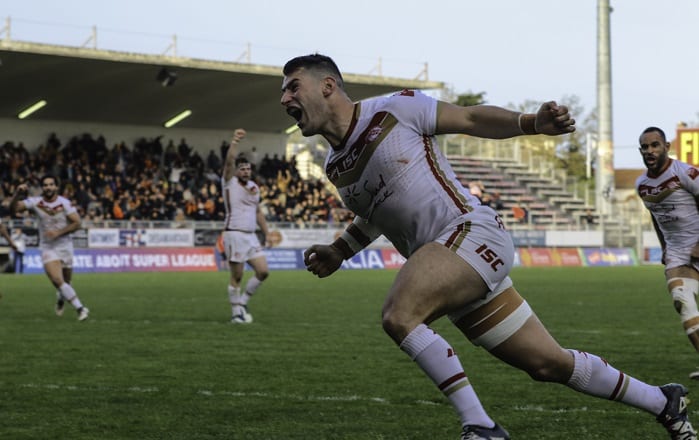 What are the most important points to consider when getting a team ready for the season?
Simplicity is key when preparing a team. Align this simplicity with clear team and individual objectives that are measurable. Make all of your work based around these objectives, have clear structure and inform your players of what is required or expected of them.
If your time isn't spent making players better to reach these objectives, then stop doing it. This is applicable to nutrition habits, aerobic training, skill training, strength training and game-specific training.
Finally, listen to your athletes, coaches and peers. The plan is there to be manipulated to get the best results. Make the plan fit the group, not the group fit the plan.
How does the training intensity change from off?season to pre?season to mid?season?
Intensity doesn't really change through the year, as when we train we really train and all sessions are generally quite tough, if not physically then from a concentration point of view.
The main difference is the daily, weekly and monthly undulation of volume, for example how long or how much we expose players to a certain training modality. The key with this is to monitor religiously, reflect and manipulate to suit your current physical state.
For example, we reduce the amount of exposure to contact training in mid?season when match demands are frequent and high.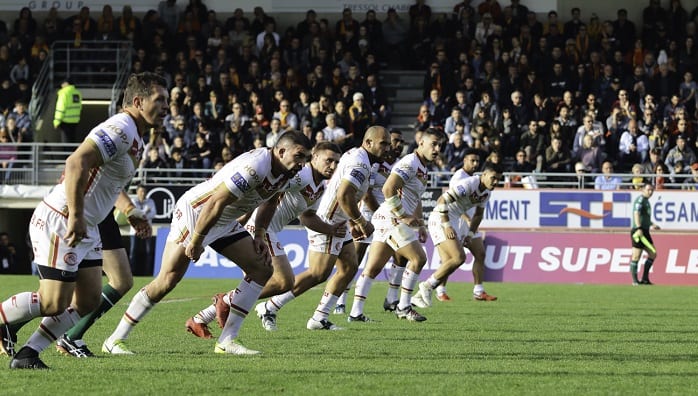 Do you tailor individual training plans for each player?
Dragons players have individual targets for all areas, including strength, fitness and nutrition. These are based on their positional needs, body types and training age. They're then manipulated as the season goes on and are based on discussion with the head coach, players and performance staff. We inform the players on targets to allow for as much buy in as possible and then stick to this process with clear targets and programs to help them progress.
How do you make these training plans fit together so that the team are at the same point by the time the season starts?
We do a lot of individual work as well as team work. Getting the group to be cohesive and physically ready is a skill I have developed over years of practice, working with some great coaches and also making mistakes along the way. The main thing is I am accountable, I can evidence progressions to the players and as a result everyone buys into getting better.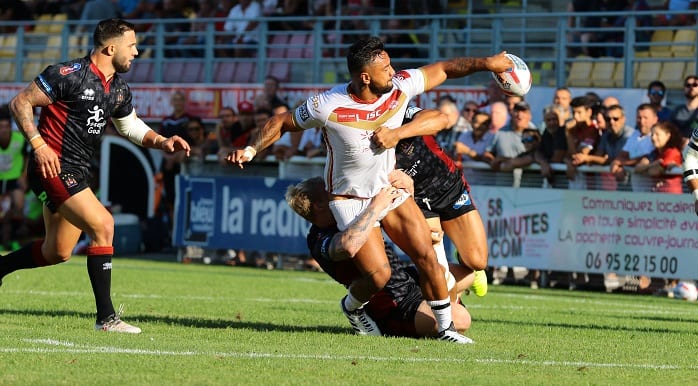 How do you make sure that the players don't peak too early?
The main approach to keeping players in good condition and allowing them to effectively peak weekly in season, is a contact dialogue. As well as our monitoring process which helps to provide a clear baseline, this also triggers lots of small chats that allow myself and the head coach to make the right decisions for the group and the individuals.
How do you make sure that the players can sustain their playing level to the end of the season?
Not overtraining too early is key – basically, being tough but smart. The season is a marathon not a sprint, so recovery is key to all of this. My policy is, train well, eat well, rest better.
We have a huge emphasis on recovery process and supplementation as we're a travelling team that made 22 trips to the UK just last year!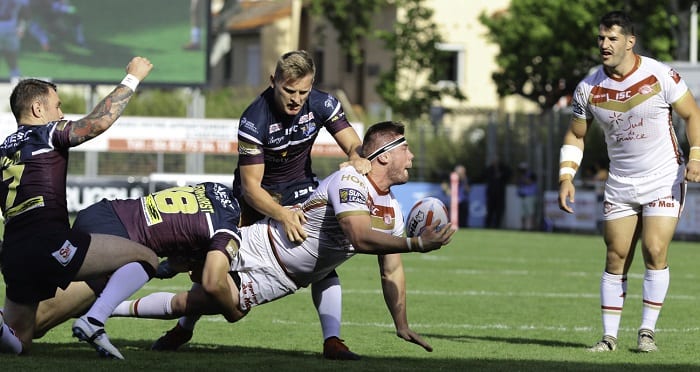 How do you avoid injuries during training?
Planning when to integrate contact training, when to sprint, when to have long days and short days etc. are all part and parcel of trying to reduce training injuries. We monitor our volumes and intensities using GPS technology, but this only supports our intuition for what we feel the group needs and gradually increasing tolerance to training load.
We don't let data dictate training, training dictates our data, then I plan from there. We don't always get it right, but by being meticulous and using the players' feedback to support this, we try and minimise risk of injury. Put this together with good preparation and the right recovery all helps to be ready to train effectively.
How do you split the training between skills, endurance and strength? Does this change through the season?
Preseason has a high emphasis on fitness, strength and physical development. Skill development sits as part of this before in?season becomes more physical maintenance for the group and limiting detraining, specific injury management etc.
The team structure and tactical then become a big focus for the coaching staff. The main component that manages our fitness training in season is additional conditioning either after sessions in small blocks or off?feet using bikes, rowers, ski ergs etc. This is a non?invasive way of loading players without the stress of running extra metres. It also provides them with a change of mental stimulus.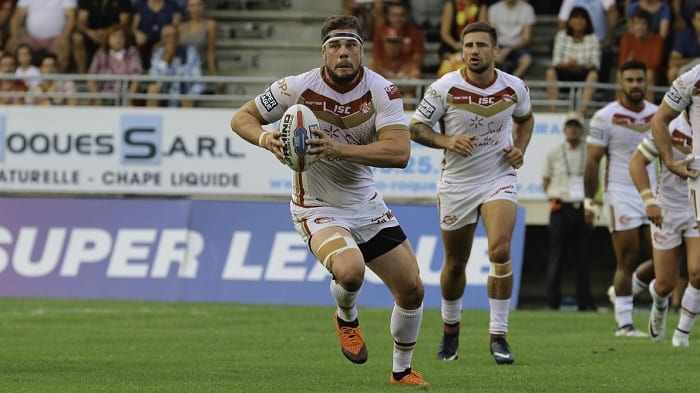 How important is rest and recovery before, during and after the season? How does this work around the training and match schedule?
Rest is key! It's often the most underrated part of the training process. Quality sleep is also vital. We travel a lot and manage this process by minimising hours in transit, eating the right foods and keeping hydrated at all times, then maximising sleep where possible.
We supplement when required to keep the body in an anabolic state during pre?season and in?season, a lot of this specifically involves the correct blend of carbohydrate and protein to meet energy demands.
We actually train a lot less than other teams due to our travel schedule, but this demands that when we do train it is high quality and as many players are on the field at each session as possible.
How do you think your training plan makes your superior to other teams in the league?
I wouldn't say that we're superior to other teams – we just work effectively at present with the group that we have. This is driven by the head coach supporting my philosophies and constant dialogue. It's also helped by players that understand what we require, are willing to commit to doing the basics well, repeatedly. We don't chase anything that's not benefitting us as a group.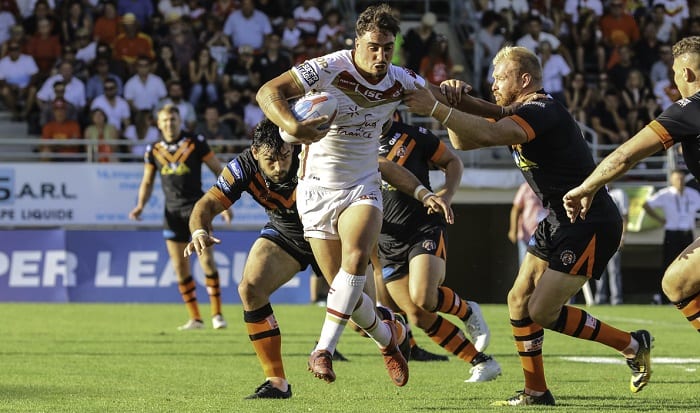 How did training intensity and periodisation help you to beat Warrington Wolves last month to win the Challenge Cup final at Wembley?
Our training and planning was everything leading into the Challenge Cup Final. We balanced an away game after the semi?final and then by using our experiences with the group early in the year and a meticulous use of data, monitoring, and player feedback allowed us to peak at the right time.
This planning and subsequent buy in from the players had us in a place where there was absolutely no doubt that we would win the game if we played to our plan and were physical and aggressive. There was no Hollywood stuff, just consistent messages, hard work, good quality training, good food, recovering well and realising we are lucky to do what we do for a job!
Put all that together and we have a chance but only a chance of being successful. As a result we will keep trying to be better – this includes working with quality companies like Myprotein to support our best practice and athlete care.
Take Home Message
If you go out there with half the dedication of some of the Dragons, then you're sure to see serious results from your training. There's no doubt that some in depth planning goes into getting the team to their peak performance, alongside some hard-core training. It's good to see it pay off with record results for the team.