If you want to train like an athlete, then who better to learn from than twice European Cup Champions, Sale Sharks? They've recruited some big names over the last two seasons, including South Africa Faf de Klerk, England duo Denny Solomona and Chris Ashton and Australia's James O'Connor.
We asked the team's Head of Nutrition, Rick Swaby, about one of the biggest topics of modern-day rugby — rest and player management. Finding a balance between training and rest can be difficult in any sport, so deciding on a strict workout and recovery programme is definitely important.
Studies show that recovery — in a variety of forms — is crucial for preventing injury as well as improving strength and endurance, so pick up tips from the pros on how to formulate your rest days.1
Swaby's role is to ensure that the players are in peak condition throughout the season, so he's the ideal man to ask about how this balance is struck.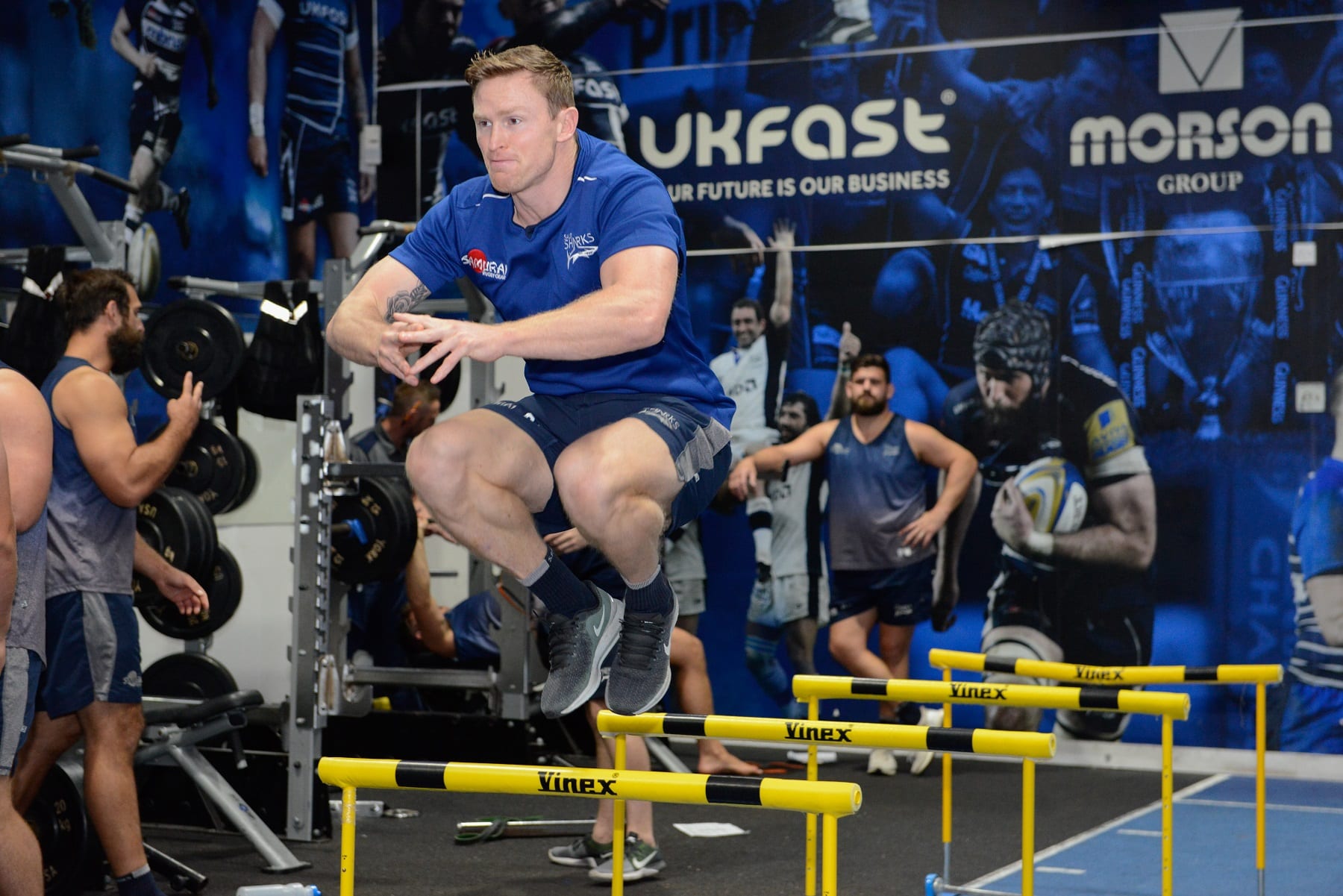 Why do you think more rugby players than ever are having to retire early due to injury?
Injury has always been part of the game and is more publicised each season. The demands of the game have risen with the physicality and professionalism of players ever increasing. In turn, you're going to see increased development in the strength, power and size of players. That means increases in collision rates and the force of which these collision taking place, which can expose a player to a higher risk of injury.
As Strength and Conditioning coaches, we're unable to control every single injury that occurs — all we can do is help prepare the player as best we can to be as robust as possible with all aspects of the game. We don't want to slow the game down or make it any less physical, this is why players play the game and fans come to watch.
Do you think prolonged rest periods could be the answer?
Player welfare is in a better place than it has ever been with the introduction to on field Head Injury Assessment (HIA), post?game Graded Return To Play (GRTP) and compulsory time off at the end of the scheduled seasons.
The technology surrounding player welfare has advanced and is within every professional rugby club, as well as the devices used to help enhance recovery between games and whilst injured, providing the player the best opportunity to be as prepared as possible to play.
It's important for us to look at the types of injuries that occur for a player to retire, are the causes of injury due to player fatigue because of the amount of games played/preparedness of the individual player to perform or are they part of the nature of the game.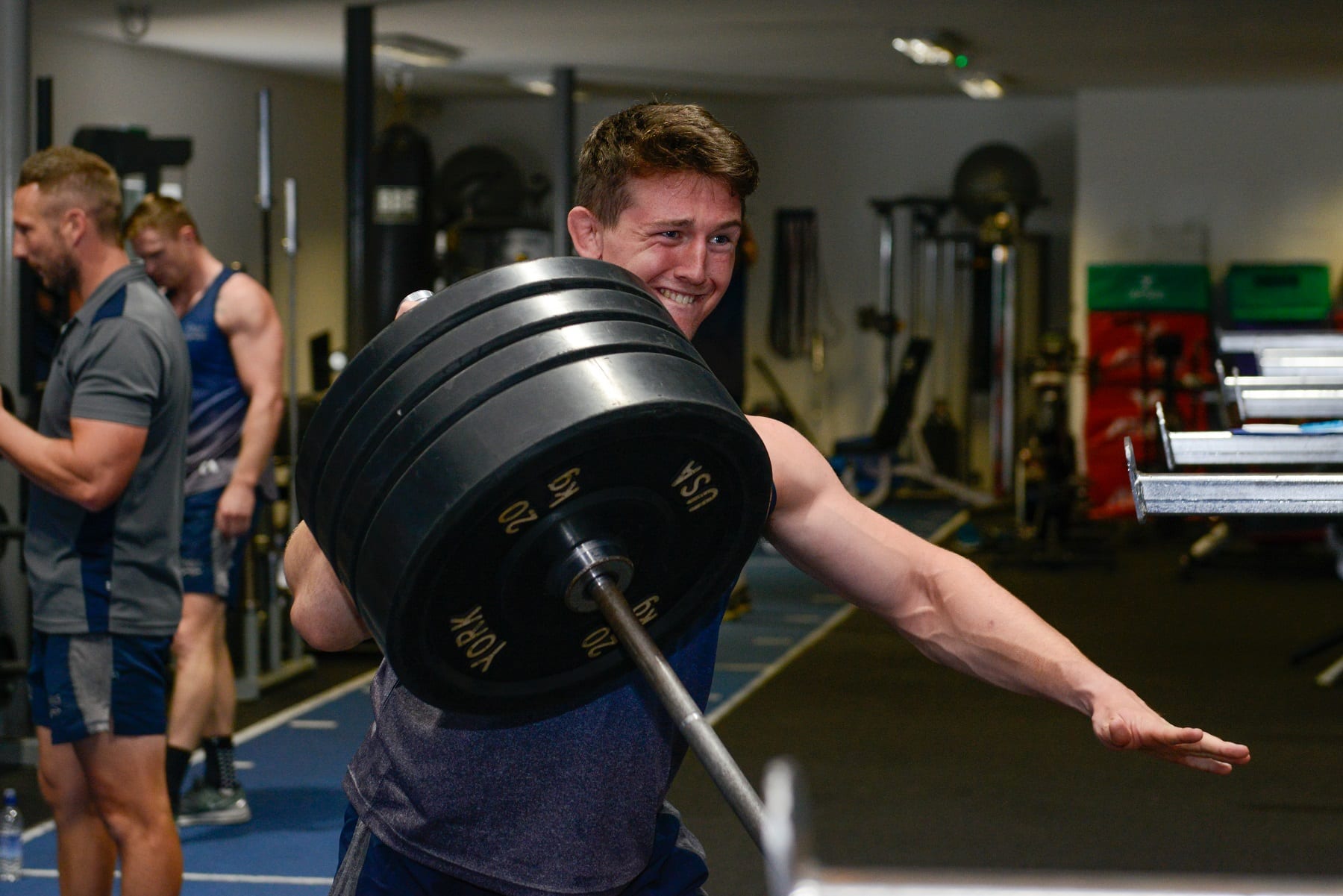 How do you make sure your team are ready for a match?
When in?season, not just one thing can determine how we set our training week up. It's important to consider many variables for how we best prepare the team to win the upcoming fixture.
A few things we will look at are the competition we're playing in, the team we're facing (as this can affect how you train on?field within the week), the turnaround time from the last game, travel type and time to name a few must all be considered.
When turnaround times between games are tight, we have a big focus on recovering from the game before and between training sessions, so we implement a points system where players have to accumulate a certain number of points from different recovery modes.
These include contrast bathing, sauna, high-carbohydrate meals post games, foods high in antioxidants etc. Weights sessions may also be reduced whilst increasing a greater focus on mobility and tissue repair.
Do you have a system in place to give players rest over the season?
It's important to have your best players available for your most important games, however you can't always plan for this due to injuries occurring throughout the season. So, most premiership squads have multiple players in each position to allow them to rotate the squad where needed, which our coaches are very good at.
Premiership and European games are top of the list when looking to win games, so it's unlikely any team will rest players during these periods. The cup competition is where we look at resting our more senior players who have played a lot of minutes in the games leading up to this competition.
This allows them to physically and mentally repair, whilst giving the younger players a chance to get first team experience. This normally occurs multiple times throughout the season, giving the lads some breaks after a busy competitive period of games.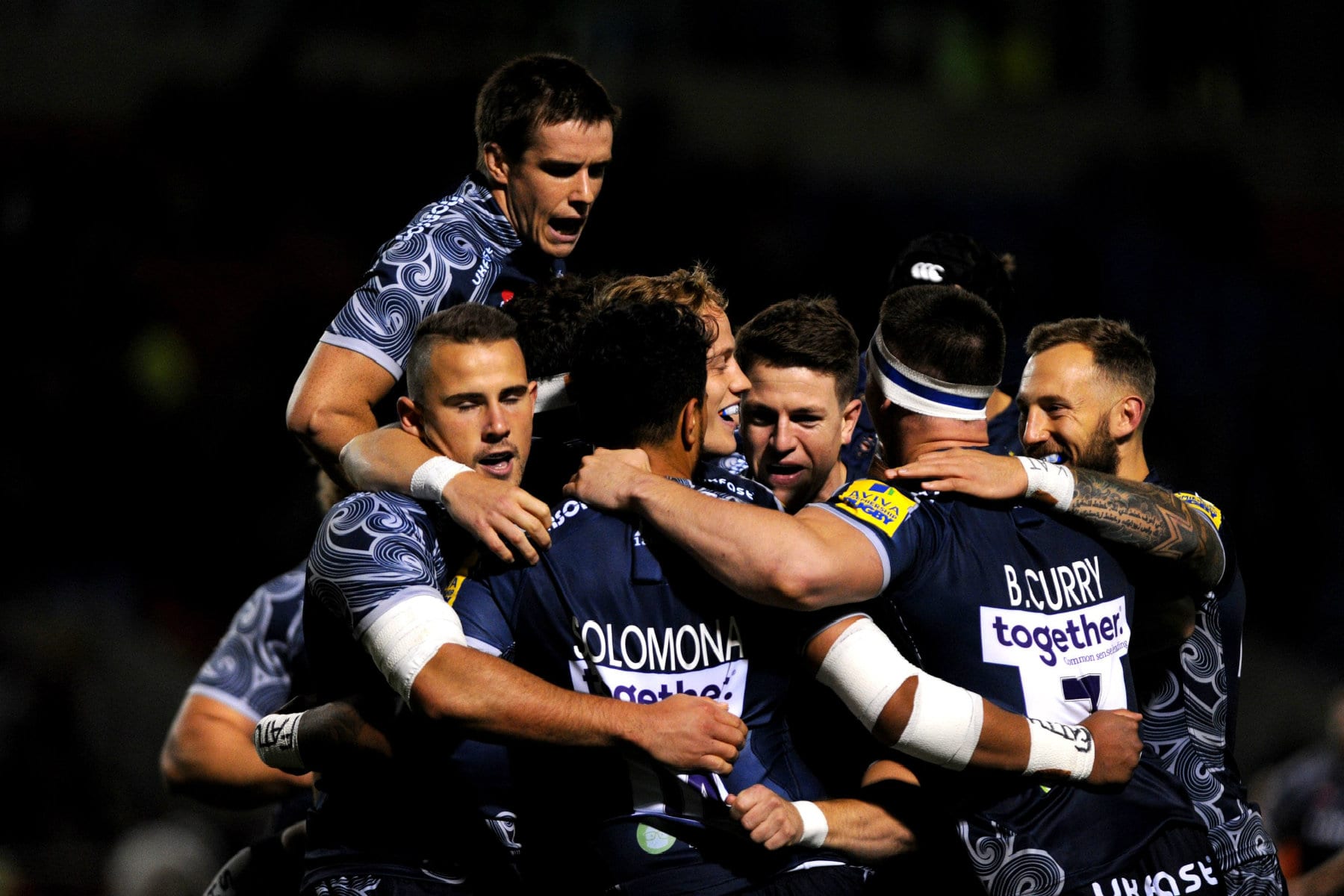 Do you worry that having to give your best players a rest could jeopardise your results?
Not one player makes your team and that's why you assemble a squad to compete in all 3 competitions during the season, with multiple players capable of performing to a high standard between different positions.
If the coaches believe it is important, a certain player needs a rest in a particular game, then they will have good reason for thinking so and its down to the player coming into the side to make an impact, the coach will always pick a team he believes is capable of winning.
Do you think that resting players could mean they perform better in later matches? How do you find the balance?
At some point in a season, players will be rested due to the demand of the competition schedule. Sometimes such occurrences happen naturally due to injuries, minor knocks from the week before, suspensions, change in competition – to name a few.
Performance isn't determined solely by resting of players at certain times of the season, although I do believe it plays a part in the process. The physical and technical development of the athlete is paramount to aiding performance on the pitch and it's vital that pre?season prepares them well enough to cope with the demands.
Whilst it's equally important for a team to maintain that in?season conditioning edge, which is developed and implemented within the training weeks. If teams are able to identify when best to rest their key players and how to manage numerous training weeks so a player is always near peak physical condition then that could be a winning formula.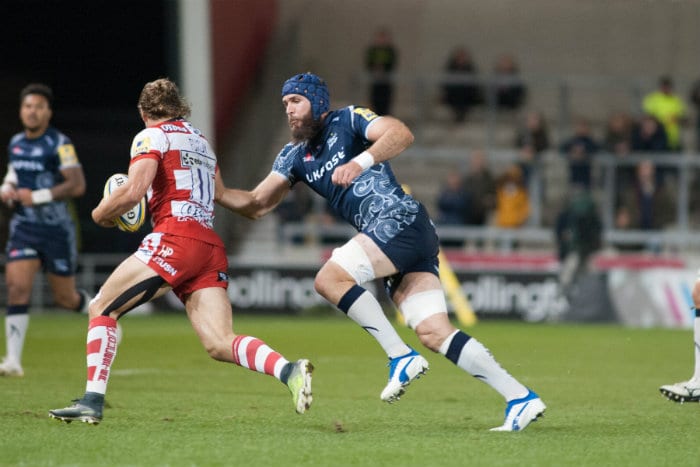 Serious injuries – such as concussions – are relatively common. How do you make sure that a player is recovered enough to play again?
Concussions has been a wide spread discussion upon many sports over the last few years, with rugby introducing protocols for such injuries both during and after games in the form of HIA and GRTP to help protect players.
The HIA system has been introduced to protect players who may have had a suspected concussion during the game. This allows a player to be taken off to undergo an assessment to make sure they are fit to continue and return to the field of play. If they fail the assessment, then they must be removed from the field.
If such a thing occurs, then they must follow the GRTP protocol were they have to complete certain criteria before they are allowed to play/return to training again. If all stages are completed with no symptoms, then they are deemed fit to play by the medical staff.
The game is evolving and getting far more physical – more running, more competitive, more intense. How have you had to adapt player management to deal with this?
Before you even consider player management, you first must look at the physical and mental preparation of each individual and the team as a whole well before the first game has begun. If we as a coaching team prepare the players within the pre?season to the standard we want to achieve, then we are already pushing towards dealing with player management.
The best?prepared players are the ones who recover quickest between games and are still able to maintain the high standard they set themselves week to week. If we can achieve this with as many players as possible then they are already ahead of the rest in the recovery process.
Not all players are in this position and can come out of matches pretty beat up, but it is our job to know the players and adapt their training week to make sure the player is as close to 100% as possible.
It's sometimes down to the players to figure out what works best for them and we are here to help educate and guide the player in this process.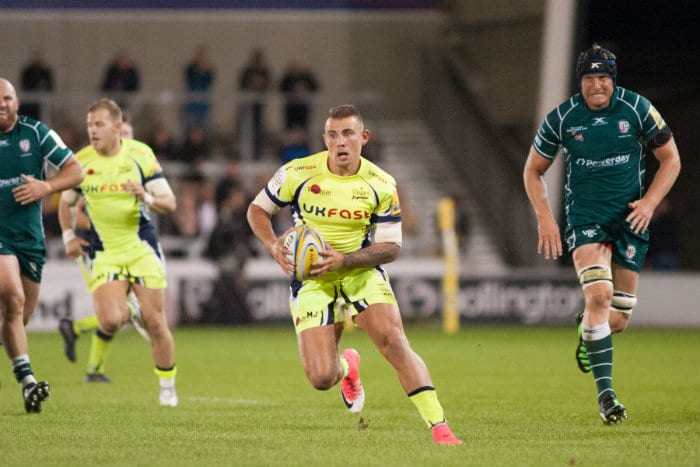 What advice do you give the players to make sure that they're making the most of their rest periods?
This will depend on what part of the season it is. If we are at the end of the season we would recommend some physical and mental restoration where they might go on holiday with their family and friends and forget about rugby for a few weeks.
However, 5?6 weeks off at the end of a season is a long time to do nothing, so we always send them away with a transition program, where they can work on weaknesses. These may be position specific or focus on an area they may have injured last season.
This will also include resistance training, with some cardio in the form of running, watt bike, rower etc., with it remaining quite unstructured for the first few weeks so they don't feel like they are constantly being told what to do when, they get enough of that in?season. If they get a break in season, we generally advise them to spend time with their family for the week or go on holiday if they have been given the complete week off just so they can switch off from the rugby.
If it is that they have just not been selected then more often than not they will work hard with the team at the beginning of the week with it decreasing in intensity and volume towards the end.
How do you integrate new players and build team morale pre?season to make sure the team works together in matches?
The integration of new players can vary depending on who is coming into the club, a more experienced premiership pro may already know a few of the boys who are already at the club so their integration can come quite naturally.
Others who may have come from overseas from various cultures may take time to settle, but the senior players have a social group set up which enables players and their families to get to know each other away from the club, which is encouraged to happen from week one of pre?season.
Various methods are used within pre?season to help build a team, these are put in place by the players, coaching staff and by ourselves. We like to add as much competition as possible into our training as this gets the players talking and working together subconsciously.
The conditioning games create competition between the players as they are ranked by not only the result of the games, but by their involvements within the game between positions, which include total distance, high?speed running, metres made, touches, tackles, tries etc. This not only helps the effectiveness of the games but also builds great competition between the teams and the player positions as no one wants to be at the bottom of the pile.
Taking players off?site to the beach, for team games, sand dunes and BBQ always creates a good atmosphere especially over the summer. Pre?season camps can also help shape the behaviours of the team, this period allows for team bonding, the implication of mental toughness with the camp solely being focussed on rugby and fitness and also allows the coaches and senior players time to goal set for the upcoming season.
How do you train in the pre?season to make sure that the team is mentally and physically prepared for season matches?
An effective pre-season can create a platform for team success, this period is vital for both mental and physical preparation. As fitness coaches we can't only look at the pre?season from a physical point of view.
It's vital that we are able to integrate the coaching demands and philosophy from both the tactical and physical perspectives whilst ensuring training loads remain optimal for performance and injury prevention.
This period allows us to create an appropriate training overload for the players, with the demands of the game in mind. It's important for players to experience sessions at least as demanding, if not more demanding as the game itself during periods of the pre?season — incorporating both physical and tactical training, this is why we have to work very closely with the coaches.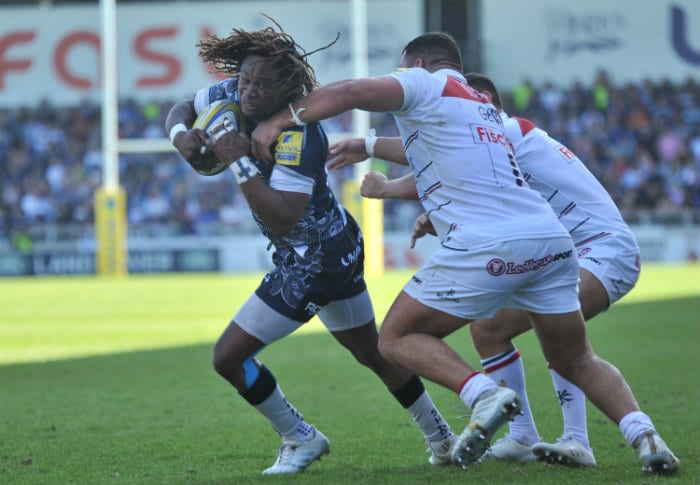 Generally, we look at the aims of pre?season to include injury prevention, strength and power development, varying on?feet, off?feet and contact conditioning and tactical training to name a few. To look more specifically we do a battery of tests at the start of the pre?season looking at a player's, aerobic fitness, speed, strength, power, movement efficacy and anthropometrics, as well as KPIs from the coaches this allows us to specifically build an individualised training program around a player's weaknesses and match demands.
You can't always prepare for freak outcomes that may occur within games as this is an intense full contact sport that we are preparing players for, however soft tissue injuries are something we can manage by making sure players are as strong and as robust as possible and a lot of the time this time of training is also transferable to increasing the physical ability of the player.
Take Home Message
With such a in-depth insight into the tough training of a top rugby union team, you'll be feeling ready to plan your own rest days around your training. If there's one thing to learn from this, it's that recovery is completely down to the individual — if you feel like you need a recovery day, then you probably do. If you plan on training as hard as the Sharks, then eating right, alongside a bit of rest and recuperation every-so-often, then you'll be smashing your goals in no time.
Want to know more about training like a pro?
READ THIS NEXT: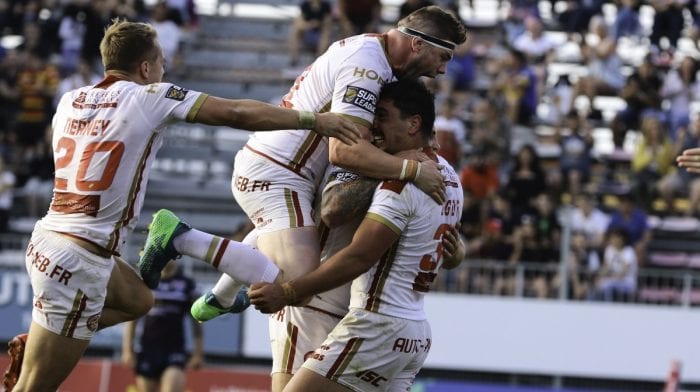 Whatever your goal, train like a dragon for the ultimate results.
Our articles should be used for informational and educational purposes only and are not intended to be taken as medical advice. If you're concerned, consult a health professional before taking dietary supplements or introducing any major changes to your diet.
1 Dupuy, O., Douzi, W., Theurot, D., Bosquet, L., & Dugué, B. (2018). An evidence-based approach for choosing post-exercise recovery techniques to reduce markers of muscle damage, soreness, fatigue and inflammation: a systematic review with meta-analysis. Frontiers in physiology, 9, 403.