Adam Marr is a 26-year-old parkour coach based in Salford, Manchester. Having discovered the sport nearly a decade ago, he's been honing his skills ready for his first year of competing in 2020.
When he's not coaching others, Adam's training in either parkour, gymnastics, or weightlifting — all of which make him a better freerunner.
This summer, he'll be taking on a new parkour pupil in our UK trading executive, Stephen Barnes as he attempts an intense 8-week challenge to become a parkour pro.
We caught up with him to find out exactly where his passion for parkour came from and how it's changed the paths he's taken over the years.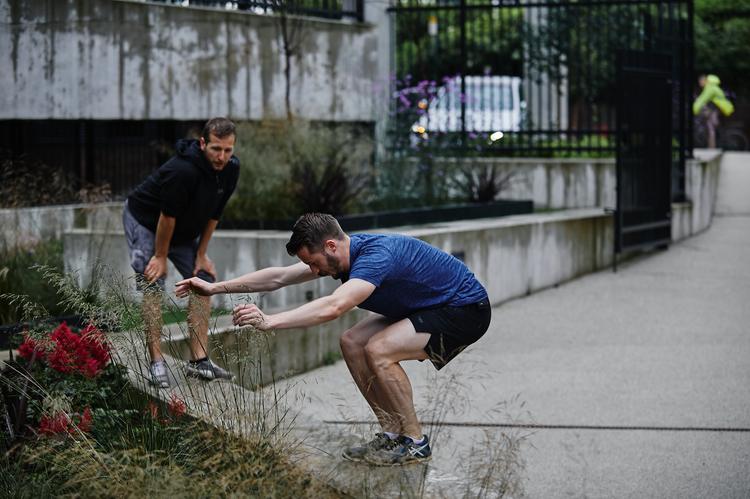 Were you an active child?
Up until high school I was fairly active doing running, swimming, football, and martial arts. However, once I got to high school, social pressure made me stop wanting to do anything, so from 11‐16 I was mainly playing computer games and going out with my friends. The only thing I was relatively consistent with and enjoyed during school was long distance running.
Do you think this changed as you grew older?
As soon as I left high school I started parkour, so yes it changed. After I started parkour, I then went on to start lifting weights too.
When did you first discover parkour?
I first heard about it in 2005 when one of my teachers showed the class a video called Russian Climber, but it didn't inspire me enough to want to try it. Later in 2009, one of my online friends told me he'd started training in parkour and told me there's definitely a community in my city and I should start up.
Did you instantly take to parkour or did your passion for it develop over time?
I wasn't very good to start with — it took me a very long time because I didn't really train properly initially. It's been 10 years since I started training parkour and I spent half that time not training due to injury, or motivation being low.
My true passion came when in 2014, I broke my foot when I'd just started athletics training. The main reason for this, I believe, is because I was too weak. During that recovery period I took the decision to start training in parkour properly.
What are your favourite things about parkour?
My favourite thing about parkour is how fun it is. You can just go outside, explore, and find new challenges — I mainly train alone. Physically, everything has improved. My control and coordination is better, so I feel I could do well at most sports very quickly.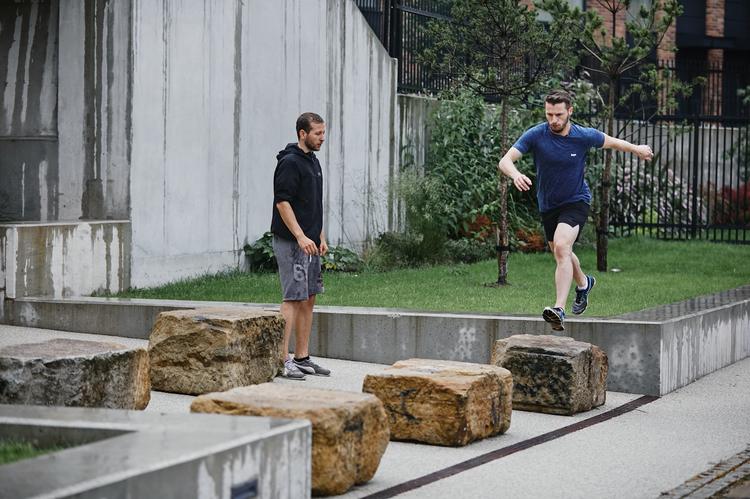 Do you compete? If so, when did you start competing?
I don't compete at the moment, but if all goes to plan, then in 2020 I'll be competition ready. I'm currently deep into my preparations.
Is there anyone in the sport that you find especially inspiring/look up to?
Pedro Salgado, a world champion freerunner originally from Portugal.
Can you imagine your life without parkour?
Not really, at the minute parkour's my life. It's allowed me to break free from the 9‐5 lifestyle and really pursue something that I enjoy.
Would you recommend that people try parkour?
Yes, I would. It's good exercise and can help you in so many different ways. It'll make you physically and mentally stronger, help with problem solving, improve bodily awareness, and much more. For beginners, I'd say it's difficult to start with, a lot of things won't make sense because you're using your body in very unique ways, but if you keep working with the right technique, you will get better.
Discover more about parkour and #MyChallenge here.
Want to see the action as it happens? Make sure to follow @myprotein to stay up to date.