This summer, we're asking you to #OwnTheSummer by stepping outside of your comfort zone and trying out something completely new. And, we couldn't possibly expect so much from you guys without putting our own words into action, which is why we've got four brave members of staff to sign up to 8 weeks of #MyChallenge too.
One of those volunteers is 27-year-old Stephen Barnes, who's been at Myprotein for 8 months as a UK trading executive. Outside of work, Stephen plays football at least once a week and plays golf as often as the UK weather allows. He's into TV and film, and is a self-confessed Netflix binger.
But, Stephen's box sets will be taking a back seat as he's put through his paces by Adam Marr — who will be instructing him through an intense two months of free running.
We caught up with Stephen to find out more about how he's feeling for the challenge and what it was that made him sign up.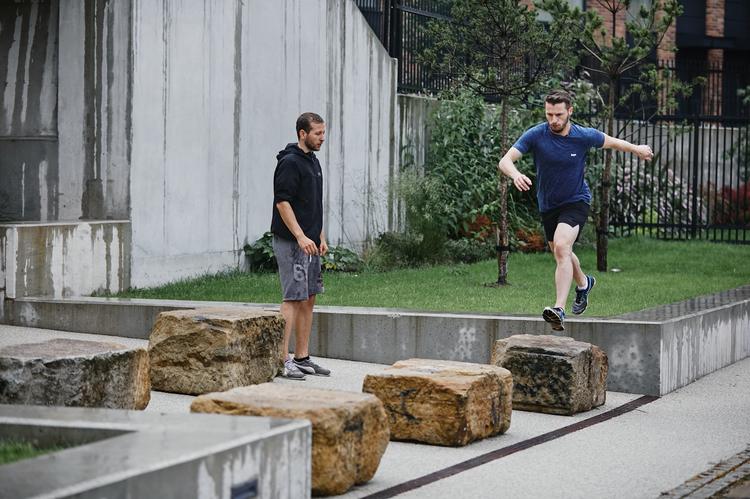 How would you describe your relationship with fitness right now?
Since joining Myprotein I've definitely tried harder to maintain a healthier lifestyle and take a more serious approach to my health and wellbeing, with an increased gym routine, and the odd dieting here and there.
That being said, over the years I think it'd be fair to say my relationship with fitness has fluctuated — from completing a 90-day fitness programme, to then boozing and eating for 90 days after that, basically making up for what I went without during that time.
One thing that's never fluctuated is my love for football, whether that be playing or watching it, and certainly more so over recent years I've found my love for the gym again, with an exercise routine of 4/5 visits a week minimum, and the occasional bike ride on weekends.
Do you keep track of what you eat or follow a specific diet?
Roughly 4/5 years ago I was told that I had a dairy intolerance which was probably the most difficult thing I'd ever been told, given my love for cheese (if you know, you know!). That being said, I'd say for pretty much all of those 4/5 since, I have ignored the advice to not eat dairy…as I love cheese.
However, within the last 12 months I have fully cut out milk from my diet, with substitutions like almond and oat milk, and surprisingly I've adapted quite easily. Good quality cheese substitutes are a lot harder to come by and that's where I normally go off the rails.
On top of this I have a serious sweet tooth — chocolate-based desserts, cake, and gummy sweets are LIFE.
Generally though, I do try and keep a relatively balanced diet to match the work I put into my fitness. I food prep most week nights for the day ahead with healthy breakfasts, lunches and teas, as I love spending time in the kitchen cooking!
Why did you put yourself forward for #MyChallenge?
Apart from doing an at home 90-day fitness challenge 4 years ago, my workout and fitness routines have been quite standard and boring.
The reason for signing up most of all was to take myself away from my standard routine and try to push myself further than I ever have before.
Plus, I believe that the introduction of a sustainable diet plan accompanied with the assistance from trainers will help propel me further than I've ever been able to go before.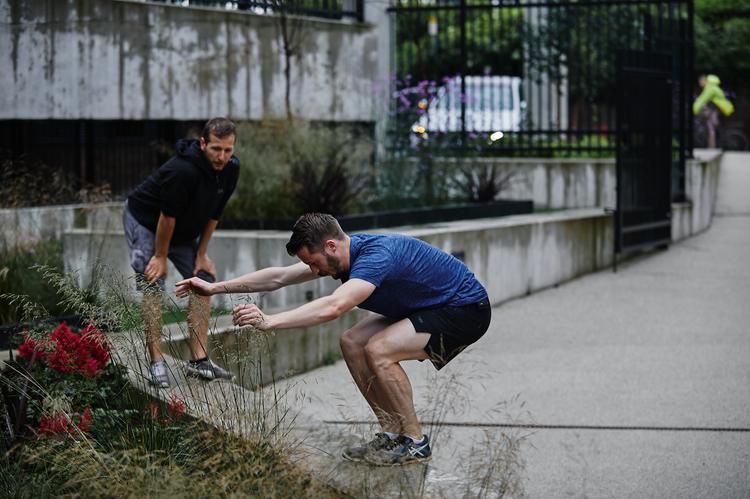 What do you hope to achieve from #MyChallenge?
The ultimate goal for me is both to look, but more importantly, to feel a change in my health, overall energy, and general well-being.
Of course, like a lot of people I will want to see a noticeable body change too, but I'm also really looking forward to getting back on top of my fitness game as this has always been a crucial part of my lifestyle.
What do you think you'll find hardest about this challenge?
I'd say the commitment is going to be the hardest because, as mentioned, I am a real foody and I've been known to enjoy a drink, so I know this will prove to be testing to start out with.
However, because of who I am as a person, I also know that once I set my mind to something I am always 110% in. So I guess I know that although it will be challenging, I will also be fully dedicated as I do want the end results.
You can find out all about parkour here and learn about Stephen's coach and parkour pro here.
Want to see the action as it happens? Make sure to follow @myprotein to stay up to date.