Written by Jamie Bantleman
---
Modified Strongman Workout
---
Modified strongman sessions are a different type of interval work; they create arguably more damage than any other training plan and when used effectively it can have a huge effect on fat loss. It is commonly known that resistance training is the best form of exercise when the goal is fat loss, rather than long stints of cardio. This is due to being able to increase your metabolic rate as well as maintaining muscle tissue.
---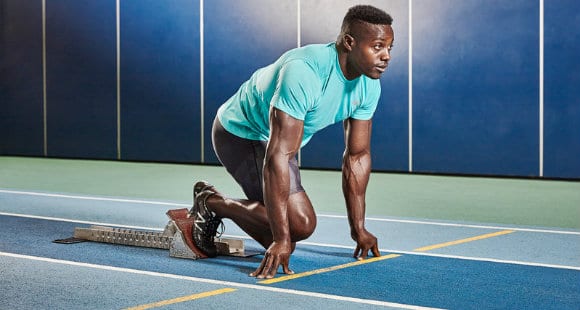 ---
What Does A Strongman Session Entail?
If you are lucky enough to have this equipment in your gym then you will find things such as a prowler, farmers walk, slam balls, ropes,
barbells and dumbbells. Here at Myprotein's Hale Country Club I am lucky enough to have access to all of this phenomenal equipment and can create some insane training programmes!
You are likely to find that the most effective way of building a modified strongman session is by creating a giant set of exercises (4 or more exercises back to back) and timing them all for 20-40 seconds to then have 60-120s rest at the end of each set.
---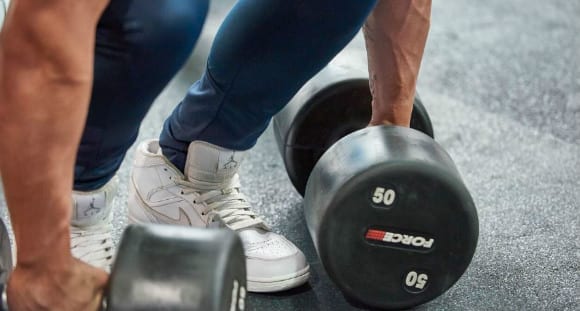 ---
 Three Awesome Training Programmes
---
| | | | | |
| --- | --- | --- | --- | --- |
| Order | Exercise | Sets | Timed Reps | Rest |
| A1 | Prowler Push | 5 | 30s | x |
| A2 | Barbell Back Squat | 5 | 30s | x |
| A3 | Reverse Prowler Drag | 5 | 30s | x |
| A4 | Dumbbell Walking Lunges | 5 | 30s | x |
| A5 | Vertical Jumps | 5 | 30s | 90s |
---
| | | | | |
| --- | --- | --- | --- | --- |
| Order | Exercise | Sets | Timed Reps | Rest |
| A1 | Battle Ropes | 5 | 30s | x |
| A2 | Overhead Barbell Press | 5 | 30s | x |
| A3 | Seated Rope Pull (prowler attached) | 5 | 30s | x |
| A4 | Farmers Walks | 5 | 30s | x |
| A5 | Press Ups | 5 | 30s | 90s |
---
| | | | | |
| --- | --- | --- | --- | --- |
| Order | Exercise | Sets | Timed Reps | Rest |
| A1 | Prowler Push | 5 | 30s | x |
| A2 | Farmers Walks | 5 | 30s | x |
| A3 | Reverse Prowler Drag | 5 | 30s | x |
| A4 | Seated Rope Pull (prowler attached) | 5 | 30s | x |
| A5 | Med Ball Slams | 5 | 30s | 90s |
---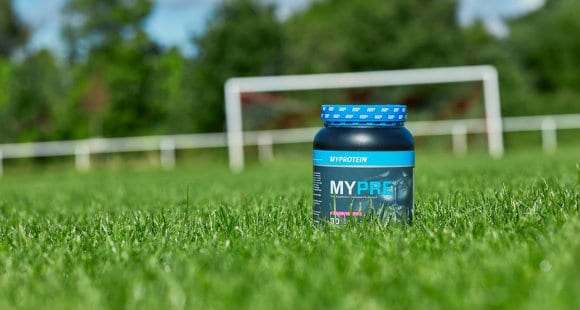 ---
Best Supplements
? 1 scoop of MyPre prior to a workout
? 1 scoop of MyAmino Energy intra-workout
? 2 scoops of Impact Whey Protein with water and ice post-workout
? 6 capsules of 4:1:1 BCAA prior to a workout
---