---
Nathan Clowes: An Exclusive Interview
---
Tell Us A Little Bit About Your Transformation…
I decided to make a change because my weight was starting to affect my everyday life, from walking up and down the stairs to being productive at work. I lacked self-esteem, confidence and slowly became depressed. I resorted to comfort food, consisting of junk foods, sweets and crisps.With work being a 45 minute walk away from where I lived it was taking me over an hour to walk to and from work. I was struggling, food and sugary drinks took over my life. I wanted to change, change for the better. I wasn't living the life I had dreamt of, so I went to the local gym to see what they could offer me, the rest is history.
At the moment I feel energised due to the weight loss I have achieved. I feel motivated and determined to see how far I can actually take this transformation. This year, I aim to gain muscle, tone up and see what the future holds. I am so proud of myself, 14 months ago I thought I was at a dead end, but with help from my personal trainer, I look forward to the future. 11 stone in 14 months and I am still counting. Role on 2017!
---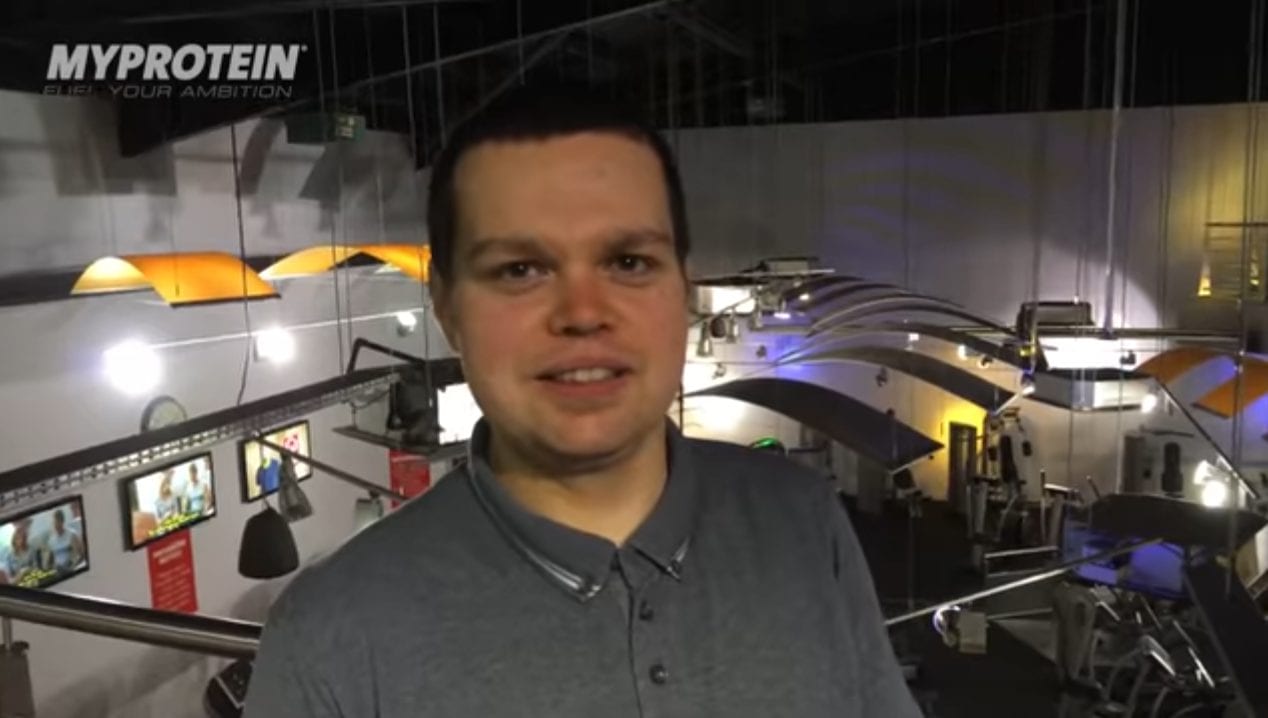 ---
What Is Your Favourite Motivational Quote?
Try and not find time, Make the time.
---
What Is A Typical Day In The Gym For You?
My training week varies from day to day. I see a personal trainer on a Wednesday and we go through what I have done the previous week. I then do an hours training with him, gain some feedback and new tips and then put it into practice for the next 4 days. My sessions normally last 75 minutes, but this can vary.
Each day can be different, I don't focus on one particular area on a particular day because that would get boring, but there are 4 areas that I train over four days.
---
Back and Biceps
> Outer Lat Pull-down
> Seated Row
> Assisted Pull-ups
> Prone fly and dumbbell Prone fly
> Dumbbell Bicep Curl
> Barbell Bicep Curl
---
Legs
> Seated Leg Press and Decline Leg Press
> Barbell Front and Back Squats
> Seated And Lying Leg Curls
> Barbell Hip Thrusts
> Barbell Walking Lunges
> Thigh Extension
---
Chest and Triceps
> Dumbbell Chest Press and incline dumbbell chest press
> Dumbbell Inner Press
> Dumbbell Pullover
> Half Push-ups
> Chest Fly and Dumbbell Chest fly
> Rope Tricep Pull
> EZ Bar Skulls
---
Shoulders and Core
> Shoulder Press And dumbbell shoulder press
> Dumbbell Shoulder Raises and Cable Shoulder Raises
> Barbell Shoulder Raises and Rope Shoulder Raises
> Planks
> Russian Twists
> Full Lying Clams
> Leg Raises
> V Closes
> Dolphin Push-ups
---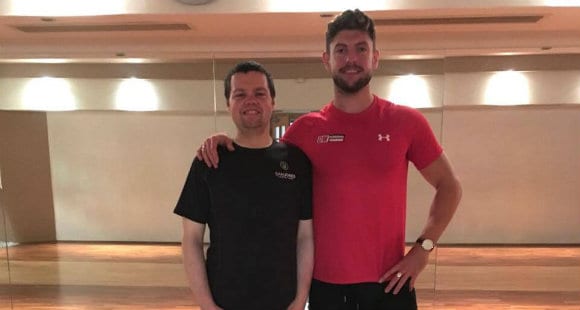 ---
Nutrition:
My previous diet would consist of a sugary cereal or toast for breakfast, something unhealthy for lunch, something for tea, and a load of sugary snacks in between. Large chocolate bars, share size crisps and large bottles of pop were regular items in my cupboards. My current diet is completely different, consisting of mainly protein with some carbs and good fats including white meats, rice, fruit and veg.
---
Typical Day :
Breakfast: 40g oats, 40g whey protein, 225ml semi skimmed milk
Lunch/post workout: It can vary, I love eating chicken and veg, or I sometimes have curry and rice or chilli con carne
Tea: Same as lunch, that way my food prepping becomes a lot easier and I can spend more time training.
I try and include 3 litres of water per day, one with my workout. I also reward myself with the occasional treat, ice cream and chocolate are my guilty pleasures.
---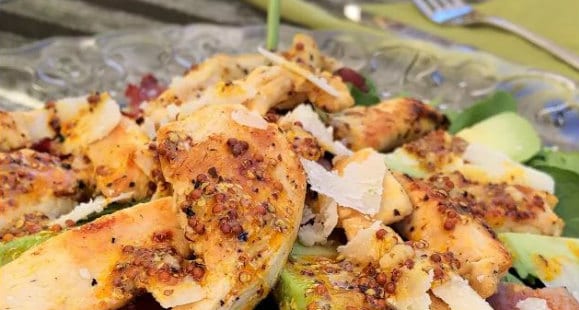 ---
Supplements:
>Whey Protein for recovery and growth development
>Calcium And Vitamin D for healthy teeth and bones
>Super Omega 3 to help due to the lack of oily fish in my diet
---
Motivation:
For those who are trying to succeed but are struggling with the journey, don't give up. Go after whatever you are chasing and head for the finish line. It's your dream, nobody else can stop you.
---
Our articles should be used for informational and educational purposes only and are not intended to be taken as medical advice. If you're concerned, consult a health professional before taking dietary supplements or introducing any major changes to your diet.