If you're looking to really test yourself this year and to push yourself harder than ever before, all whilst bettering yourself in the process, you may wish to consider entering an Ironman triathlon. Ironman triathlons are not to be taken lightly, nor are they easy. In fact, they're considered by many to be some of the most gruelling endurance events ever created. If you're thinking of entering an Ironman event, you must first make sure you know what you're letting yourself in for.
Ironman triathlons cover 140 miles and are made up of three events. To begin with, you have a 2.4-mile swim, next you have a 112-mile bicycle ride, before finishing up with a 16-mile marathon. Still interested in entering one? If so, then good on you, because doing so will be one of the most positive choices you ever make in life. Not only is the event itself hugely beneficial, but so too is the training. When training for an Ironman, you will learn new things about yourself, new techniques, and will find yourself becoming fitter and healthier than ever before. If you're in training for an Ironman, here are some helpful training tips to get you started.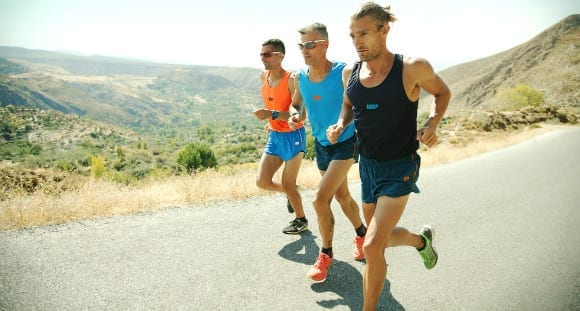 Be Committed
As you can see, 140 miles by foot, bike, and in water, is anything but easy, so if you are serious, you must make sure you are committed. Even if you considered yourself to be exceptionally fit, you should still ensure that you are fully committed to your training and that you are willing to put the hard work in, no matter the weather, or no matter how you feel. Whether you have your sights set on finishing, or perhaps of winning, you have to be committed to what you're doing.
Consider The Location Of The Event
Ironman triathlons are held all over the globe, and where they're held can actually have a big impact on your performance on the day. Ideally, you should choose an event held in the UK if you're from the UK, as this will mean you won't need to fly. Flying can result in jet lag, illness, dehydration, and much more, all of which will affect your performance. For your first event, you will want to perform at your absolute best, so choose an event which requires an as little amount of travel as possible.
Work On Your Endurance
This should be a given, but it's worth being reminded about anyways. As you can see, a 140-mile event is most certainly considered an endurance event, so you must make sure your endurance and stamina over long distances are really where they need to be. If this is your first event, you may not be used to long training sessions. Typically, most training sessions for most sports and events, last around one hour. An Ironman triathlon, however, is no ordinary event. For this reason, make sure your training sessions are long and gruelling. Go on long runs, swim as many laps in the pool as you can, and whilst out on the bike, ensure you put the miles and the time in. The longer your bike rides, the better. What's more, you should ensure you increase the amount of time you spend on the bike each time by around 20 minutes.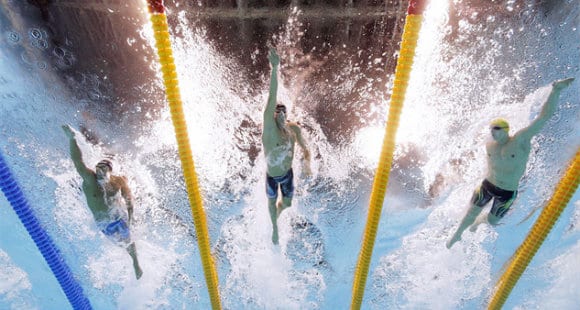 Practice All Disciplines
Ironman triathlon training is tough because you are basically training for three races at once. No matter which events you prefer, or which ones you happen to hate training for the most, you should make sure that all disciplines are trained for. To begin with, you may wish to focus on one discipline at a time, but as you get fitter, and as the event draws closer, you should combine all three events into one huge training session. This is important because you need to get used to combining all three events at once. What's more, you need to get used to making the transition from swimming to cycling, to running, as quickly as possible, as this can potentially cost you precious seconds.
Get Your Calories In
Whether you are entering the triathlon to help you lose weight, or get fitter and healthier, you still need to ensure that you are getting plenty of calories. You don't need to worry about counting calories as you will be burning so many off. In fact, because you are burning so many calories, you can be a little less restrictive with your diet. Don't binge on junk, but at the same time, don't think that every meal needs to be steamed broccoli and fish. Calories are used for energy, so if your energy levels are low, you won't perform well in training, or during the event.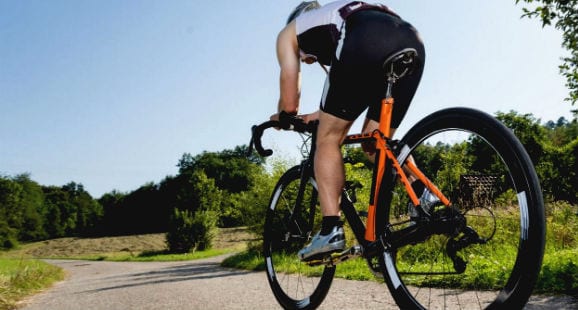 Stock Up On Supplements
Finally, the last tip we'll be sharing with you today is to stock up on supplements. During Ironman training, and during the event itself, supplements can play crucial roles and they should most definitely not be overlooked. For recovery, you'll want plenty of whey protein, and our Impact Whey Protein will be just the ticket. For endurance and recovery, our signature BCAA blend works incredibly well, plus you'll want to stock up on our protein bars and brownies, oats and whey flapjacks, recovery plus elite gel with added BCAAs, and any other supp's you feel would work well as part of your stack. For times when your energy levels are dropping, or when you're struggling to get enough protein and calories, supplements will prove worth their weight in gold.