Written by Simon Cushman
---
Get Hot & Sweat Ready For Valentine's Day
---
Now whether or not you recognise Valentine's Day, it's a great date to have in your diary for your fitness. It's just long enough away from Christmas and New Year to see a noticeable change in your body and to have got over the overfeeding, but not so long that it seems like a lifetime away and nothing you need to look at soon.
What I have found with clients and most gym users is that the 2 week run-up to Valentine's is the hardest. Motivation tends to dwindle from resolutions, dieting causes a lack of energy and the last push seems so much harder, but you can do it!
---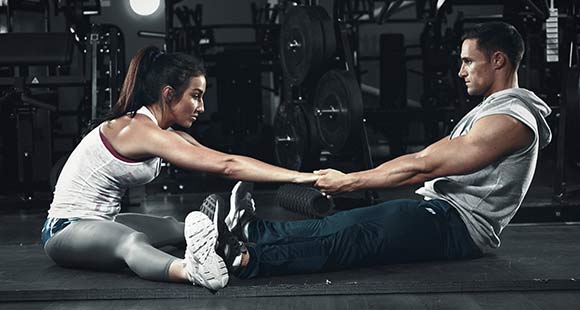 ---
So here's a little kick-start for the beginning of February to get you working your socks off for a night where you might be working your pants off…
This is a 2 week, 4-day programme: The aim is to periodise your training to maximise muscle growth and fat loss to change the shape of your body for some beautiful curves in all the right places! The focus is on waists, shoulders, abs and glutes which will cover all of the bases for girls and guys and give a gorgeous heart shaped body to die for. Lift as heavy as you can on each exercise while keeping great form. Scale each exercise so it is the level you need rather than going too hard or too easy!
---
Week 1
---
Day 1 Straight Sets Volume
| | | | |
| --- | --- | --- | --- |
| Exercise | Sets | Reps | Rest |
| Squat | 4 | 12 | 1 min |
| Lunge | 3 | 16 | 1 min |
| Seated Shoulder Press | 4 | 8 | 1 min |
| Bent over Row | 3 | 10 | 1 min |
| Dips | 2 | 10 | 1 min |
| Leg Curl | 2 | 12 | 1 min |
| Lateral Raise | 2 | 12 | 1 min |
| Side Bends | 3 | 12 | 30 sec |
| Side Planks | 3 | 30 sec-1 min | 30 sec |
| Russian Twists | 3 | 20 | 30 sec |
---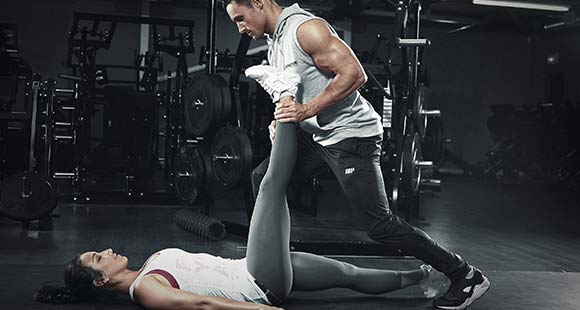 ---
Day 2 Power Circuit
Exercise
Reps
Rounds
Rest
Bike sprint
1 km

3 (scale accordingly)

As long as it takes to complete a round

Med Ball Slam
5
V-crunch
5
Burpees
5
Renegade Row
5 each arm
Kettlebell swings
10
---
Day 3 Straight Sets Strength
| | | | |
| --- | --- | --- | --- |
| Exercise | Sets | Reps | Rest |
| Deadlift | 4 | 4 | 2 min |
| Step Ups | 3 | 8 | 2 min |
| Pull ups/downs | 4 | 6 | 2 min |
| Bench Press | 3 | 4 | 2 min |
| Rockey's | 3 | 3 | 1 min |
| Pallof Press | 3 | 6 | 1 min |
---
Day 4 Endurance Circuit
Exercise
Reps
Rounds
Rest
Bike Sprint
2 km

3 (scale accordingly)

Half as long as it takes to complete a round

Press ups
15
Walking Lunges
20
Bicycle crunch
20
Single Arm Row
10 each arm
Hanging leg raise
20
---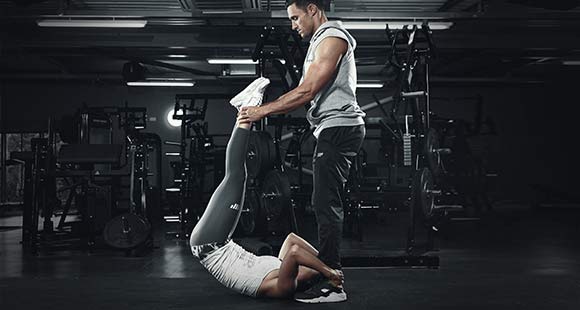 ---
Week 2
---
Day 1 Straight Sets Strength
| | | | |
| --- | --- | --- | --- |
| Exercise | Sets | Reps | Rest |
| Squat | 4 | 5 | 1 min |
| Lunge | 3 | 6 | 1 min |
| Seated Shoulder Press | 4 | 5 | 1 min |
| Bent over Row | 3 | 6 | 1 min |
| Rockey's | 3 | 3 | 1 min |
| Pallof Press | 3 | 6 | 1 min |
| Side Bends | 3 | 8 | 30 sec |
---
Day 2 Power Circuit
Exercise
Reps
Rounds
Rest
Bike sprint
1 km

3 (scale accordingly)

As long as it takes to complete a round

Med Ball Slam
5
V-crunch
5
Burpees
5
Renegade Row
5 each arm
Kettlebell swings
10
---

---
Day 3 Straight Sets Volume
| | | | |
| --- | --- | --- | --- |
| Exercise | Sets | Reps | Rest |
| Deadlift | 4 | 8 | 1 min |
| Step Ups | 3 | 16 | 1 min |
| Pull ups/downs | 4 | 12 | 1 min |
| Bench Press | 3 | 10 | 1 min |
| Dips | 2 | 10 | 1 min |
| Leg Curl | 2 | 12 | 1 min |
| Side Plank rotations | 3 | 6 each side | 30 sec |
| Russian Twists | 3 | 10 | 30 sec |
---
Day 4 Endurance Circuit
Exercise
Reps
Rounds
Rest
Bike Sprint
2 km

3 (scale accordingly)

Half as long as it takes to complete a round

Press ups
15
Walking Lunges
20
Bicycle crunch
20
Single Arm Row
10 each arm
Hanging leg raise
20
---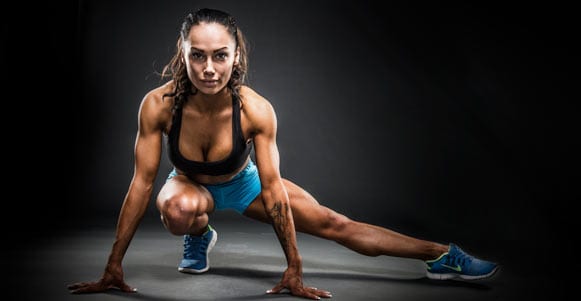 ---