Written by Jack Boardman
---
Fighting Stress With MMA
---
The right nutrition along with physical exercise is your cornerstone in physical and mental wellbeing. Exercise and other physical activity produce endorphins. Endorphins are chemicals in the brain that act as natural painkillers, and also improve your ability to sleep, which in turn reduces stress.
For spectators or anyone with a passing interest in martial arts, you might not realise the physical and mental health gains to be had for participants.
---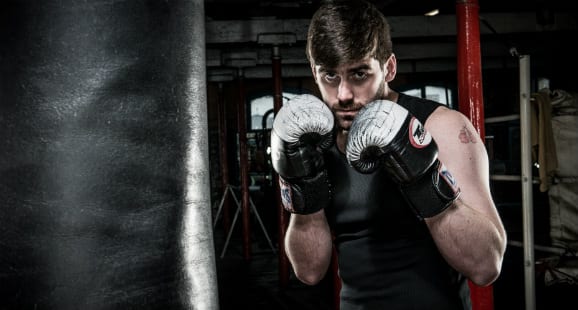 ---
Okay, so a youtube snapshot of last night's boxing match or MMA lineup might well show an unappealing glimpse of a roundhouse kick, uppercut or takedown that would have you think, 'This looks pretty stressful to me!' First of all, get that image out of your head. The average member of a martial arts gym will be the first to tell you how health and safety is paramount and, if during your first week's training you prove yourself so well that Dana White signs you after three sessions, well, maybe worry about that youtube clip when you get to that point.
Qualified instructors are in place to ensure mishaps don't happen and this is martial arts training, not violence. In fact, sparring is not mandatory and is widely used to emulate a combat/ fight situation; in other words, if you're there to learn a new skill and work on your fitness, you needn't worry about the stress of a bop on the nose.
---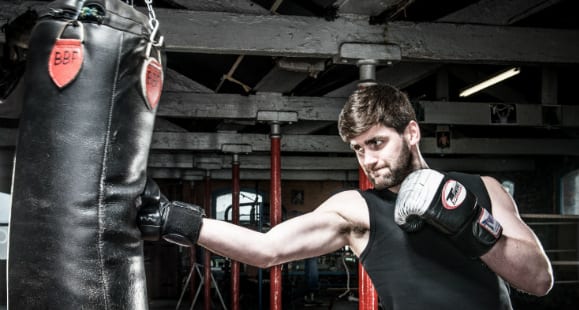 ---
Martial arts combats your stress levels in several ways that other sports don't. First there is the obvious stress release to be had of any contact sport – working the heavy bag is a sure-fire way to exorcise and exercise those demons. But beyond this is the physical exercise that combines elements of plyometrics, gymnastics, interval training and strength-building.
The social aspect cannot be overlooked in any team sport. The shared interest in martial arts and conquering particular techniques is a solid ice breaker and certain exercises – including pad work and grappling activities – mean that buddying up comes with each training session.
Just as important as your development as a martial artist and how you apply yourself in each training session is your preparation between sparring, bag work and technique seminars. As well as the overall physical health benefits, this dedication keeps you focused between training, occupying the mind and keeping a positive goal in mind.
---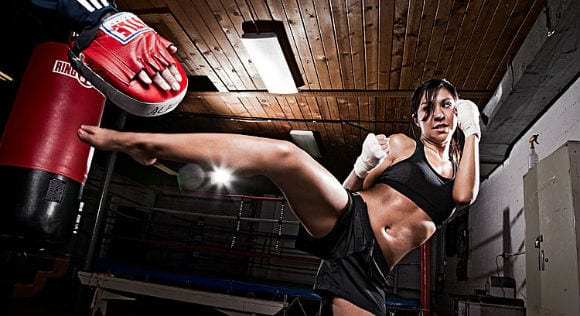 ---
When it comes to martial arts like BJJ, it is as much about technique, practice, repetition and studying as it is about physical exercise. This is a highly effective way of channelling your focus on improvement and the discipline involved in the sport, which in effect is a positive use of brain power.
All of these things, as part of a training routine, in essence, will help to reduce stress off the mat in your day-to-day. Aside from the regular hit of endorphins you'll receive with each training and conditioning session, a routine of healthy eating, nutrition, rest, and studying is proven to help keep your stress levels at bay.
---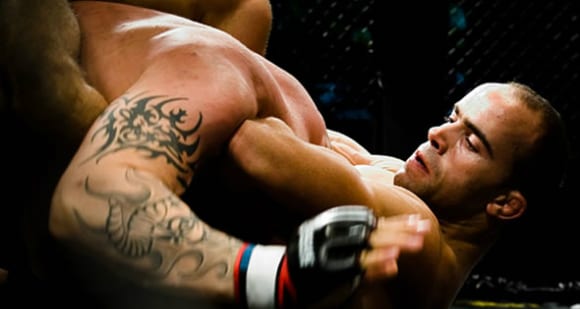 ---
When it comes to diet, if you're a competitive martial artist, weight classes are an integral part of your lifestyle. Heavyweights will need to keep their mass and strength up, whilst maintaining dexterity. Lighter weights need to stay strong and limber while keeping their weight down. Fuelling before, after and on days in between training sessions can make all the difference.
Something that any organised sport can offer is a reason –if you need one – for staying in shape and eating right. For non-competitive martial artists or once-in-a-while trainers, achieving health gains from martial arts doesn't stop when you walk off the mat. Refuelling with the right protein, carbs and vitamins is essential to make your session count. The Myprotein Fight Stack includes a combination of whey proteins, vitamins and supplements designed to contribute to growth and maintenance between training sessions.
---
Our articles should be used for informational and educational purposes only and are not intended to be taken as medical advice. If you're concerned, consult a health professional before taking dietary supplements or introducing any major changes to your diet.