30 minutes of exercise a day keeps the doctor away, right? Well, according to new research carried out at Glasgow Caledonian University, this 30-minute advice doesn't apply to everyone. In fact, those of us who spend a huge amount of our time sitting down could be negating our 30 minutes of exercise entirely. 
But don't panic, if you're reading this from your office job. The researchers also determined "the world-first cocktail" for living a longer, healthier life.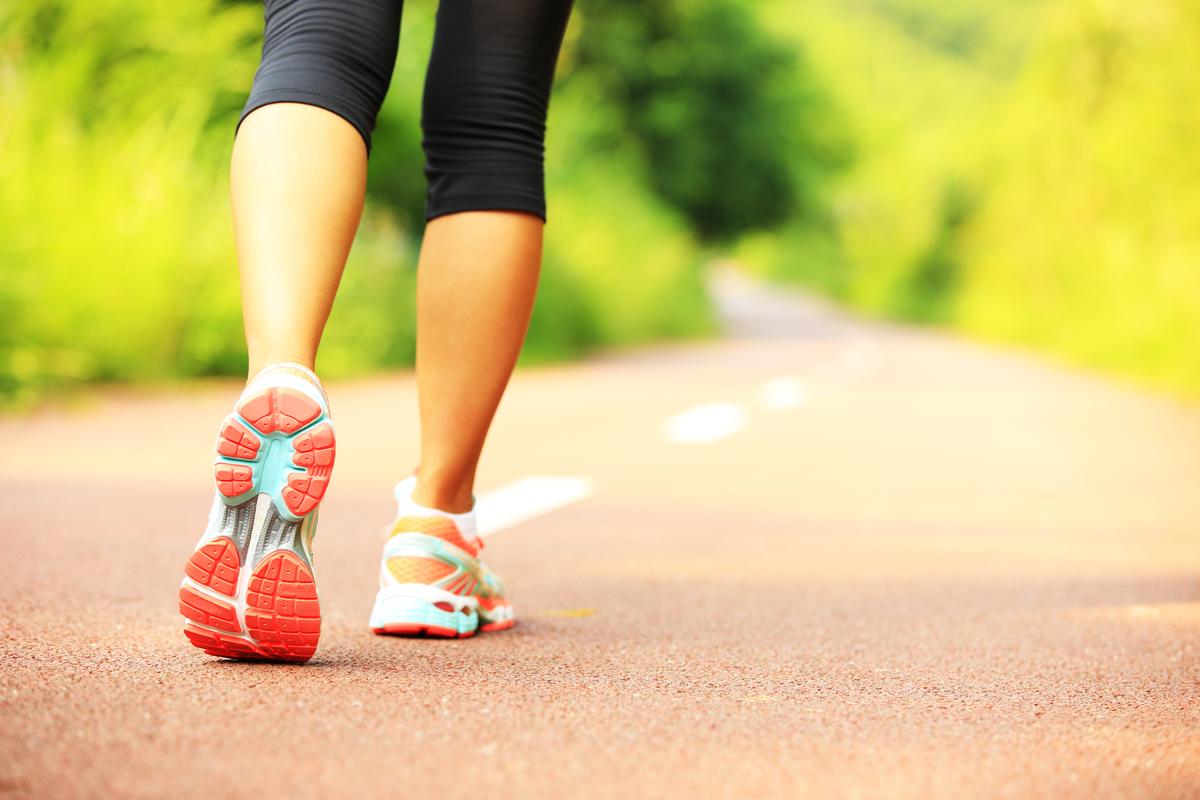 The Study
This study is the largest of its kind, and took place over the course of 4 years. Researchers used activity monitors and a technique called "compositional analysis"1 to figure out the effects of different combinations of activities (from light, to vigorous, to sedentary) on mortality.1 
Whilst the study did find that the current exercise recommendation of 30 minutes per day did reduce mortality for some people by as much as 80%, this was only relevant for people who were sat for under 7 hours per day.1
However, mortality was not reduced for people who were sat for 11-12 hours per day.1 And even if you do manage to get in those 30 minutes of exercise 5 days a week, if you spend this amount of time sitting, you could be undoing your hard work.1
So what works for those who are sitting down for so much of the day?
What exercise 
should 
we be doing
?
The lead researcher, Sebastian Chastin, concluded that "3 minutes of moderate to vigorous exercise per hour of sitting will get the balance right and help you live a longer, healthier life."1
To add to this, researchers emphasised the importance of light activity throughout the day. They advise moving around as much as possible in your spare time, and getting quality rest.
Researchers also found a few specific activity combinations that were linked to a 30% reduction in mortality rates. Each one is a rough guideline for how much exercise you ought to be getting, depending on how long you're usually sat down.
Light activity refers to things like casually walking, or doing housework. Exercise refers to more moderate/vigorous exercise like running or weightlifting.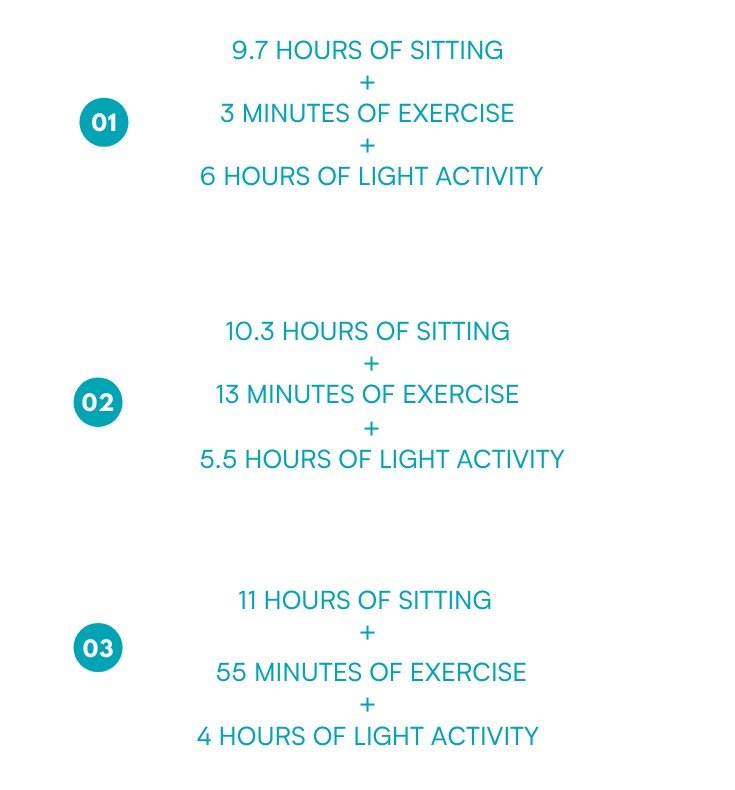 Take Home Message
These suggestions made off the back of this huge study indicates that the amount of light physical activity is just as important as your daily workout. The key seems to be minimising sedentary behaviour as much as possible. So get out on that walk at lunchtime, do some stretching before work, you can even get a few squats in whilst the kettle boils.
It's also clear that there is no blanket approach to fitness, and it's important to find what works for you.